Costa Rican Family Deported from Canada
A Costa Rican family that had been residing illegally in Canada since 2002 was forced to return here Saturday, eliciting sympathy from Ticos and Canadians celebrating Canada Day the same day at the Cervecería Costa Rica.

At the Cervecería, in Alajuela, northwest of San José, most Ticos interviewed by The Tico Times expressed sympathy for the Lizano-Sossa family. Some Ticos and Canadians supported the Canadian government's decision to deport the five Lizano-Sossas because of their illegal residence, but most disapproved of the methods used by the Canadian Border Service (CBS) to arrest the family.
The case grabbed international attention in April, when CBS agents arrested two of the Lizano-Sossa children – Kimberly, 15, and Gerald, 14 – at their Toronto school, CBC News reported. Their mother, Francella, and 2-year-old baby sister Joshlyn – who was born in Canada – were picked up the same day. Their father, Gerald Sr., turned himself in soon after.
Isabel Calderón, a native of San José who is married to a man from Quebec, was among Ticos at the Cervecería who denounced the Canadian government's methods but didn't dispute its right to deport the Lizano-Sossas.
"I know they had to do it, but why did they have to use the children?" she asked. "It seems to me that this is a trauma for the children."
Like Calderón, Ivannia Hernández said the detentions were "badly done." But she said the family should not have been deported. "If they are good people they could give them an opportunity," she said.
For Calderón's husband, Denis Gaudet, deporting the family was necessary for a country that values its laws.
"To me it's correct because otherwise what's the point of having laws and borders," he said.
Canadian Ambassador Mario Laguë also said the deportation was appropriate because "like Costa Rica, Canada is a country where the rule of law is a tenant of democracy." However, he was quick to add that nabbing kids from school "is not how we operate" in Canada.
The Canadian government clarified this position after the outcry that followed the detentions of Kimberly and Gerald. The Canadian Ministry of Public Safety and Emergency Preparedness said that CBS agents should not target students at school except in extreme circumstances such as serious criminal cases, according to CBC News.
The Lizano-Sossa family arrived in Canada on tourist visas in 2001 and applied for refugee status, claiming that they fear a drug dealer in Costa Rica if they returned, CBC News reported. The asylum bid was rejected in 2002, and the family had been living in Canada illegally ever since.
The April detentions came after the family failed to show up for a February deportation flight. After the controversy generated by the arrests, the family was allowed to stay in Canada until Kimberly and Gerald finished their school year in late June.
After arriving in Costa Rica on Saturday, the Lizano-Sossa family made a pilgrimage to visit La Virgen de los Angeles, Costa Rica's patron saint, at the basilica of Our Lady of the Angels in Cartago, east of San José, to give thanks for a safe trip home, the daily Al Día reported.
The Lizano-Sossas are currently living with relatives in Heredia, north of San José. With the help of their Canadian lawyers, the family hopes to someday return to Canada, the daily La Nación reported Tuesday.
You may be interested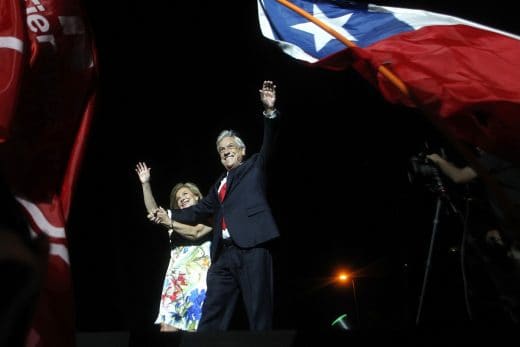 Chile
282 views
Billionaire Piñera to return as Chile's president
Paulina Abramovich / AFP
-
December 18, 2017
Electoral authorities said the 68-year-old conservative, who previously led the South American nation from 2010-2014, won 54 percent of the vote, nearly eight points above his leftist rival Alejandro Guillier.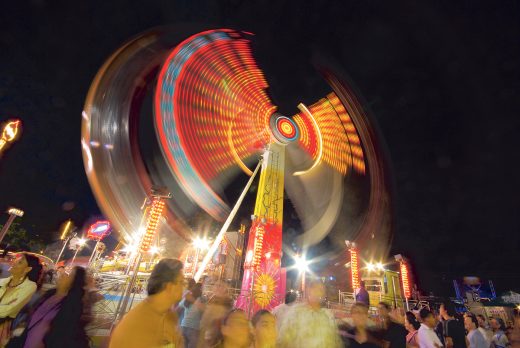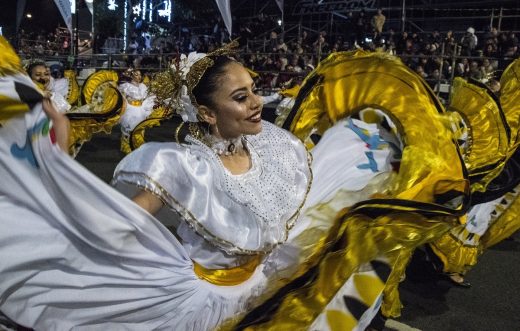 Holidays
3113 views
PHOTOS: Costa Rica's Festival of Light
AFP
-
December 17, 2017
Costa Rica's traditional Festival de la Luz, a holiday parade through the heart of San José, filled the capital with…