Country Celebrates World Environment Day
From an environmental film awards ceremony to the launch of a new page in the Technical Secretariat of the Environment Ministry (SETENA) Web site, Costa Ricans found a spectrum of ways to commemorate World Environment Day this year.

Awards that went to both environmental documentaries and national and international environmentalists were presented during the official inauguration of the 10th annual "Fertile Mother, Our Earth" festival on World Environment Day Monday at the National Museum in downtown San José.
Between a "Fire, Water, Earth, and Air" dance performed by Universidad Nacional (UNA) students, and live music by environmental musician Santy, UNA awarded eight environmentalists for their contributions (see box below) with engraved clay bowls, meant as receptacles for the "fruit of their efforts."
Nicaragua swept the environmental film awards, with its production companies Alba Films and Fundación Luciérnaga receiving the top three awards for films selected from a pool of 16 participating Nicaraguan and Costa Rican documentaries.
"From the Guts of the Earth," a 20-minute documentary showcasing the environmental and health threats that can result from unrestricted mining, received the Best Environmental Video award.
The Best Journalistic Video award went to "Our Daily Poison," a 23-minute film about the devastating effects of pesticides on the environment and health, particularly in poor countries.
"The Lost Treasure of the Caribbean" claimed the Best Marine Video Award. The 23-minute documentary explores the topic of unsustainable methods of lobster fishing by divers and fishermen that work in inhuman conditions.
The Costa Rican documentaries "Education in Talamanca: Between Domination and Progress," produced by the State University at a Distance (UNED) about education in the Caribbean indigenous town of Talamanca, and "Rabru," a production of audiovisual company IRAWA Comunicaciones S.A. that treats the topic of modernization of the indigenous reserve of Boruca, in the country's Southern Zone, received the "Jury's Choice" and "People's Choice" awards, respectively.
Among other activities for World Environment Day, the National Water and Sewer Institute (AyA), launched a forestry project that aims to plant 1.5 million trees throughout the country by April 2010, said a statement from AyA. On Monday, the institute started planting daily 1,000 native tree species across the country.
The AyA project "focuses exclusively on future water availability and not on commercial purposes," said the statement.
Also on Monday, the Foundation for the Development of the Central Valley Volcanic Mountain Range (FUNDECOR), donated approximately 20,000 square meters of land to the Ministry of Environment and Energy (MINAE), for construction of tourism infrastructure near Turrialba Volcano National Park, located on the Caribbean slope, according to a statement from the foundation.
Also, ¢30 million (nearly $60,000) from the FUNDECOR Concessions Trust will go toward construction of an entry booth to the park, a cafeteria, a souvenir shop, observation deck, parking lot, and hitching posts for horses on the donated grounds.
Another awards ceremony took place Monday in Aserrí, a mountain town south of San José, where three children, selected from finalists from schools throughout the canton, received an award and school supplies for their schools for their paintings on water themes, said a statement from Ketchum Corporate Communications.
The contest is part of "Water in School," a pilot program to teach tools on how to save and conserve water to fifth grade students in Aserrí. This year, 19 schools and approximately 1,000 children participated in the program, established three years ago by the Municipality of Aserrí with the help of private businesses.
Also in celebration of Environment Day, the Ministry of Economy, Industry, and Commerce (MEIC), the Environment Ministry and SETENA launched a Question and Answer Web page in the SETENA Web site with information on how to submit projects to SETENA, said a statement from MEIC.
The page, www.tramites.go.cr/setena, will also have links to forms that users might need to fill out, to which digital signatures will eventually be incorporated so these can be sent to SETENA directly via Internet, according to the statement. Activities programmed for next week as part of the month-long "Fertile Mother, Our Earth" festival include "Expoambiente," a two-day environmental festival Tuesday and Wednesday at Universidad Nacional in Heredia, north of San José, from 9 a.m.-4 p.m.
Terra Nostra, a private conservation association that has been organizing the festival for the past 10 years, also organized beach cleanups with members of the communities of Playas del Coco and the neighboring Sardinal, in the northwestern province of Guanacaste, and Florida Ice and Farm Company S.A. Saturday June 17 from 7 a.m. to noon.
For information on these and other activities scheduled for the festival, call Terra Nostra at 228-4317.
Environmental Award Winners
Recipients of the Universidad Nacional (UNA) environmental awards are from all walks of life:
María Risa Angulo, a schoolteacher from Santa Cruz, in the northwestern province of Guanacaste, has led 15 coastal communities in the area in conservation of the Nimboyores River.
Venezuelan forestry expert Gerardo Budowski, professor emeritus at the University for Peace in Ciudad Colón, west of San José, has a long history of working in conservation. He held the positions of director general of the World Conservation Union (IUCN) in Switzerland and head of Ecology and Conservation at the United Nations Educational, Scientific and Cultural Organization (UNESCO) in Paris.
Agronomist and botanist Jorge León has researched alternative techniques for better crop growth and sustainable land use. He has received many international awards, including the President's Award from the U.S.-based Society for Economic Botany.
Fernando Matamoros, a teacher from San Rafael, in the northern province of Heredia, has organized cleaning initiatives in town, led campaigns against dengue, and came up with the idea of a recycling center, established in San Rafael.
José Maximiliano Torres, from the indigenous community of Cabagra in Buenos Aires, in the country's Southern Zone, has combated poaching and illegal felling in the area and is a volunteer of the Natural Resources Vigilance Committee (COVIRENA) of the Environment Ministry.
Roxana Montero, a resident of San Carlos in the Northern Zone, has long battled hunters in the area who have physically attacked her as well as her son and daughter.
Antonio Murillo, a founder of the Heredia Vocational High School, has worked in solid-waste management, transporting material to the San Rafael recycling center and delivering workshops in Heredia schools.
U.S.-born Joseph Tosi has produced more life zone maps – ecological classification tools – than anyone in the world, making him the maximum authority in the world in this area.
Source: Universidad Nacional (UNA)
You may be interested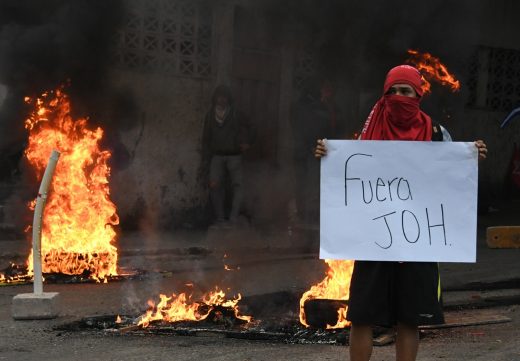 Central America
814 views
Honduran opposition protesters take to the streets
Noe Leiva / AFP
-
December 15, 2017
Supporters of the leftist opposition in Honduras blocked streets in various cities around that country on Friday, despite political repression,…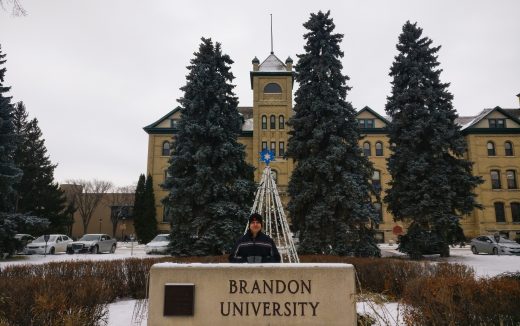 Please Send Coffee!
1888 views