JW Marriott Resort to Open at Hacienda Pinilla
PINILLA, Guanacaste – Now it's a10-hectare seaside plot of chest-high bushes,low, mushrooming trees of the dryGuanacaste savanna and clumps of bristlygrass that crunch underfoot. The beach isvacant – even footprints are rare – and theview over the northern Pacific coast is thekind that has inspired the yearning folksongs the cattle-herding cowboys on theplains still sing sometimes.In June 2006, backhoes contracted byworld-class hotelier Marriott will breakground for a top-of-the-line, $100-millionJW Marriott resort, the 35th in the worldwhen it opens in December 2007 (TT,Oct. 14).Its design is still on paper and in themind of renowned architect RonaldZürcher, who is under instruction to blendthe future five-star, 250-room resort withthe ranch style and neo-Spanish colonialarchitecture of the homes, mansions, condominiumsand hotel that dot the plains ofHacienda Pinilla, a 4,500-acre ranch with acoastline stretching from Playa Langosta inthe north to Playa Avellanas in the south.The cowboys are as likely to sing theirfolk songs and play marimbas for touristssipping mango coladas in the nearby beachtown of Tamarindo as with their families.The resort is expected to generate new jobsfor them – 300 through direct employmentand up to 6,000 through the satellite businessesthe community will create to supportthe influx of tourists. But Pinilla is aworking ranch and retains some of thecharacter of the original countryside of thisnorthwestern province – employing cattleherders and horse handlers and hostingrodeos and horse shows."WE want people to experience aCosta Rican ranch with the highest standardsof comfort," said Mauricio Estrada,Pinilla's general manager, adding that oneof the stipulations that was not on thenegotiating table was the hotel's style."We said we don't want a box. Wedon't want a Cancun-style hotel. We wanta hacienda-style hotel at Hacienda Pinilla,"Estrada said. "We don't want to bethe Four Seasons (their five-star competitionup the coast, on the Gulf of Papagayo).We want people to feel like they'rein Costa Rica."They will be able to feel that way in the1,500-square-meter spa or eating at thefour international chain restaurants.To rope in a big-name hotel, Pinillaenlisted the help of what Estrada calls thebest developer in the region, Salvadoranhotelier Grupo Real and its parent companyGrupo Poma, responsible for the twoMultiplaza shopping malls in the San Joséarea and the five-star Real InterContinentalCosta Rica Hotel in the western San Josésuburb of Escazú, one of seven such hotelsin Central America and Miami.THE Hacienda Pinilla property andthree miles of coastline are sparselydeveloped with an 18-hole golf course,luxury condominiums, half-acre lots andstately homes, all draped in a certain stylereminiscent of that of the Spanishcolonists, from the golf clubhouse to thecluster of beachside, two-story condominiums.The planners have it slated forlow-density development, and 55% willremain untouched."We will invite other developers, butonly for high-quality projects; we don'twant another Tamarindo," Estrada said,referring to the infamous zoning collisionof businesses and styles in downtownTamarindo, a few kilometers north ofHacienda Pinilla.The environmentally friendly golfcourse, a member of the Audubon CooperativeSanctuary Program for golf,winds around ancient trees that werespared in its construction, and is wateredby purified wastewater from the hacienda'sresidences and hotel.To reforest the fields cleared for grazingin the past, native-species trees havebeen planted on the grounds – approximately440,000 have been planted since2000. Water is pumped from an aquiferunderlying the property.Technologically speaking, the haciendais well connected, with high-speed Internetand cell phone coverage.PINILLA sponsors 40 schools in theoutlying communities, donating money forstructural repairs and construction, andoffers a scholarship fund to high-schoolgraduates to help them go to U.S. colleges.Ten are studying abroad so far.Pinilla was one of the four businessesthat ponied up a $2.8-million deposit as aguarantee to Delta Airlines when Guanacastebusinesses called for the first internationalflights to the Daniel Oduber InternationalAirport in Liberia, Estrada said.Delta balked at first, saying it would onlytake the risk if the region could guaranteetwo-thirds occupancy on twice-weeklyflights. Pinilla and three other big businessesposted the money, and the flightswere so successful, four other airlines havesince followed Delta's lead.For information on the resort, condominiumsavailable or Hacienda Pinilla'shotel, call 680-3000, e-mail info@haciendapinilla.com or visit www.haciendapinilla.com.

You may be interested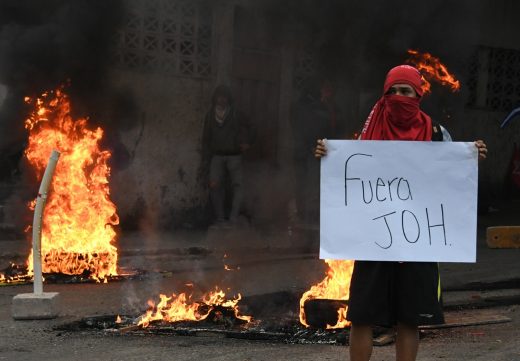 Central America
813 views
Honduran opposition protesters take to the streets
Noe Leiva / AFP
-
December 15, 2017
Supporters of the leftist opposition in Honduras blocked streets in various cities around that country on Friday, despite political repression,…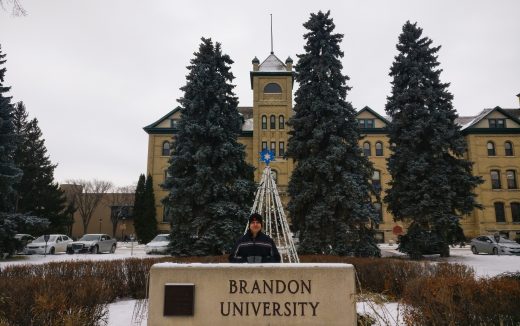 Please Send Coffee!
1888 views