Literature and Chocolate at Echo Books
STROLLING along the southern Caribbean coastal road from Puerto Viejo to Manzanillo, my curiosity was attracted to a bright sign reading "Echo Books." Since the arrow was pointing toward the jungle, I simply could not resist following it. A 300-meter stroll along a winding path through the dense Caribbean jungle brought me to an oasis of peace and tranquility.I came to a modern, two-story house with an inviting rancho and hammocks outside and thought, "Is this really a bookstore?" Soft light, comfortable sofas and the aromas of freshly made chocolate made me feel I was entering a scene from the movie "Chocolat."I stepped in and immediately was greeted by Shaun Sellers, a 25-year old Canadian who opened Echo Books four months ago. Sellers originally came to Costa Rica on a student exchange program with a goal to write a script, and ended up staying on the Caribbean coast for good.After five years of odd jobs in Puerto Viejo, she took the plunge and decided to open the bookstore."I realized that the expat community had doubled in the past couple of years and the time was right to take book trading seriously," Sellers said.TODAY, what originally seemed like an almost utopian idea is turning out to be a thriving business.Awriter, Sellers takes the job of choosing her books seriously. The best part of her initial stock consisted mostly of her own books, but they did not last long."I was swamped by people looking for serious literature," she said. "Who would have thought that people would be browsing for Nabokov to read on the beach?"What struck me was the variety and the quality of the literature on offer, from Dostoyevsky and philosophy books to reference books, dictionaries, guidebooks and magazines. Her stock consists of new and secondhand books in English, Spanish, French and German. Most books are for sale, while other, extremely popular ones are available for borrowing only. Book exchanges are welcome.As if trading books did not keep her busy enough, Sellers' life took a chance turn when she made a chocolate candle for a friend and later wondered how to use the leftover five kilograms of cacao delivered to her by mistake. After a few experiments in her own kitchen, she came up with the most scrumptious variety of truffles and flavored chocolates."Although I love cooking, I never imagined myself making fine chocolates," she admitted. "Contrary to popular belief, it is not very difficult. All you need is patience (it takes two to three days to finish a batch of chocolates), willingness to experiment and, of course, a passion for chocolate."DEVOTED to her new creation and with the unanimous approval of her friends, Sellers started selling Café Echo chocolates in the bookshop and to restaurants in the area. Handmade from Costa Rican cacao in Sellers' kitchen above the bookstore, the chocolates attract as many people to the store as the books. The addition of a small coffee corner offering exotic teas, coffees and chocolates draws bookworms and chocoholics from all over.With plans to start serving salad lunches in the rancho outside and to start up a book club, Sellers is never short on new ideas.Always on the lookout for new artistic adventures, she mastered the art of stained glass, taking lessons from an artist friend, and added a workshop next to the bookstore. A small collection of her art, from jewelry sets to small boxes set with semiprecious stones, is on sale in the bookshop.Echo Books is open Friday to Tuesday, 11 a.m.-6 p.m. To get there, turn right 25 meters before Cabinas el Tesoro in Playa Cocles, south of Puerto Viejo. For information, call 841-1565.

You may be interested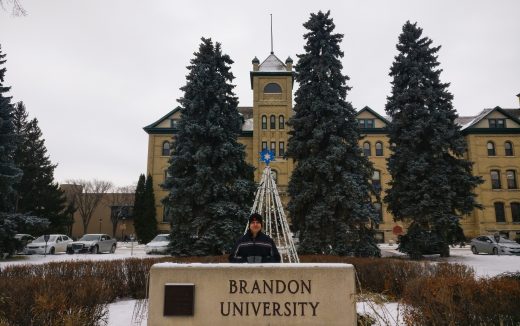 Please Send Coffee!
479 views