Authorities Respond to Notary Scandal, Real Estate Reform Urged
In the wake of the disruption of an alleged national real estate fraud network accused of ripping off more than $5 million from would-be investors (TT, Nov. 11), some government officials are reiterating calls for legal reforms of a real estate industry they describe as "unorganized" and "increasingly risky."The current system in place for supervising licensed real estate notaries and the process for official property transfers do not allow for extensive background checks of all parties involved in the transfer of property; for limits on the number of notary licenses issued; or for the expulsion of notaries found guilty of having participated in fraudulent activities or criminal racketeering."There is a crisis in the world of notaries in Costa Rica," Alicia Bogarín, director of the National Notary Administration (DNN), told The Tico Times. "There are too many (notaries), there are not enough resources for our organization and there is a (general) lack of knowledge and direction as to the duties and responsibilities of the notaries."In the case of the fraud network broken up last month, six licensed notaries reportedly played an integral role in the scheme, using their knowledge of the law to forge false property deeds and documents for properties that did not belong to them. The notaries then handed those documents to the National Registry for final approval, according to Judicial Investigation Police (OIJ) fraud investigator José Brenes.The DNN defines as the legal representatives who draft a property transfer deed that is used to officially execute the exchange of the property between two or more parties. In contrast, the role of the notary in the United States in Canada is limited to authenticating the signatures involved in a sale or transfer. To receive a license, a potential notary needs a degree in real estate law and an official place of business, according to the organization, founded in 1998. The DNN is in charge of distributing licenses to notaries and periodically authorizing the validity of those licenses based on set criteria.There are no restrictions on licenses for notaries with criminal backgrounds or those under investigation for fraud, Bogarín said.All of the six notaries charged in connection with the fraud network case have all been tied to previous real estate fraud cases by the OIJ, according to Brenes. Two of the notaries had criminal records, one was involved in "several" ongoing fraud investigations and three others were under investigation in connection with other open fraud investigations.BOGARÍN said her office doesn't have enough authority and leverage to make decisions that may prevent future fraud from taking place. If a Costa Rican resident meets the basic requirements to become a notary, the DNN must certify that person, she said.The high number of official active notaries in Costa Rica is symptomatic of this low requirement of standard criteria to qualify for a license, Bogarín said."The river is too full of fishermen," she added, referring to the 10,000 notaries her organization estimates are licensed to transfer property in Costa Rica. "There is less possibility for us to control the actions of these notaries when there is such a high number. It's obvious that there is going to be fraud – (notaries) have all the power.We can't suspend somebody based on suspicions of fraud …(because of) due process."Furthermore, the DNN is not authorized to permanently revoke notary licenses under any circumstances."We're only allowed to suspend notaries for up to ten years," she said. After those ten years are up, even someone convicted of real estate fraud can obtain a new license.THIS lack of legal mobility is also apparent at the National Registry, the other government agency the fraud network allegedly took advantage of to carry out its counterfeit property transfers."If the documents that we receive comply with the law, we will check to make sure the notary is officially certified" before finalizing the sale, Dagoberta Sibaja, director of the National Registry, told The Tico Times. "After that, we have no way of telling if that person is being honest."In order to finalize a property transfer in Costa Rica, an official notary must go to the registry with all proper documents and property deeds, present these documents to officials and sign off on the property.Neither the seller nor the buyer needs to be present at the time of transfer. The notary need only bring all documents to registry officials and state that they were signed in his or her presence.THE National Registry does not have the legal jurisdiction to contact the seller of the property to independently verify the sale, Sibaja said. A mandatory check to make sure that the seller is alive is the only inquiry officials undertake."To be able to act, we need to see legal reforms," Sibaja said."There needs to be stricter regulations on the notaries, more power granted to (the DNN), more mobility on our end to terminate (suspect) transfers and more resources (devoted to our departments)."Some improvements are already under way. The Legislative Assembly recently approved a bill that calls for the installation of a "digital fingerprint" system for the National Registry that will allow for more accurate verification of the identities of notaries involved in property transfers, according to Social Christian Unity Party legislator Olman Vargas. The system would include fingerprinting notaries when they file for property transfers for secure identity confirmation.The fingerprint database, which is being compiled by justice officials, is slated to be fully operational by May 2006. A system is also planned through which property owners can sign up to be notified by e-mail if there is activity at the National Registry regarding their property.DESPITE the approval of the digital system and the recent revelation of the fraud network, there are no plans under discussion in the Legislative Assembly that would reform real estate law, Vargas told The Tico Times."We need to increase the requirements (for notary licenses) and encourage better training of notaries with a special respect for ethics," he said. "But even more than reform, we need these departments to have the proper resources to do their jobs."Both Bogarín and Sibaja echoed these thoughts.If these changes are made, "it should change the notary business, increase their credibility and lower the number of cases of fraud," Sibaja said.Bogarín noted that while there are plenty of problems to be overcome, the presence of dishonest notaries is the exception and not the rule."Only about two percent of notaries out there are involved (in fraud schemes)," she said. "(Potential investors) should know their notary and know his or her history." Anyone wishing to view the history of his or her notary can access free consultations at http://www.poderjudicial.go.cr/ direccionnacionaldenotariado/or by contacting the DNN at 295-3953. To report a case of real estate fraud, call OIJ's fraud department at 295-3312.

You may be interested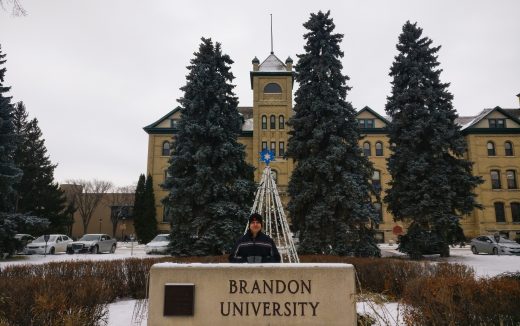 Please Send Coffee!
424 views