Eating Out on Thanksgiving Day
FOR all those Gringos who yearn this time of year for the smell of roasted turkey, steaming bowls of mashed potatoes, the sweet taste of pumpkin pie and mid-afternoon NFL football, salvation might be just around the corner.This year, as in years past, San José's restaurants are gearing up to offer a cornucopia of Thanksgiving options for U.S. expatriates and visitors who refuse to abandon the time-honored tradition of feasting on turkey, cranberry sauce, stuffing and homemade pie.Café de Artistas For those looking for a Thanksgiving dinner as authentic as you can get in Central America, Café de Artistas in the western suburb of Escazú will be offering a three-course Thanksgiving Day feast, featuring all the traditional trimmings.From noon to 9 p.m., Thanksgiving revelers can enjoy pumpkin soup, Waldorf salad, corn bread, cranberry sauce, a mix of white and dark turkey, stuffing, green beans, a slice of pumpkin pie topped with whipped cream and a glass of wine or beverage of their choice.All dishes are homemade, from scratch – even the cranberry sauce, made from fresh cranberries imported from the United States."Every year we improve it a little more," said Bill Hill, owner of Café de Artistas and a former Seattle resident, who will mark the tradition's fourth year at the restaurant this week. "I had a lady from the South tell me last year that (the food) was better than her grandmother used to make."In fact, the dinner has been getting so popular that Hill and his chefs must start baking the homemade pumpkin pies a full two days in advance of the big day.The feast costs ¢7,500 ($15.40) plus 10% service per person. Although reservations are not required, they are strongly recommended, especially for parties of five or more, according to Hill. Take-out is available. For information or reservations, call 288-5082.Café MundoTicos will also be getting into the Thanksgiving spirit as Oscar Trejos, owner of Café Mundo, in San José's Barrio Amón, unites the U.S. turkey and stuffing tradition with Costa Rican fine dining for the 10th straight year."Year after year, we're having more people," Trejos told The Tico Times. "The people are enjoying themselves and enjoying the food immensely."This year, the restaurant is offering a Thanksgiving Day special including assorted appetizers, salad, cranberry sauce, stuffing, corn bread, roasted turkey and homemade pumpkin pie.The dinner costs ¢9,000 ($18.50), and will be served in three separate dinner shifts on Thursday: 2-5 p.m., 5:30-7:30 p.m. and 7:30-11 p.m.Although the restaurant seats 250 people, Trejos recommends making reservations for the desired dinner shift by calling the restaurant at 222-6190.Restaurante Magnolia, Club Colonial Anyone who remembers his or her traditional family Thanksgiving dinner as an endless feast matched by hours upon hours of watching football will feel right at home at Restaurante Magnolia's annual all-you can- eat Thanksgiving Day buffet.Located in the Club Colonial casino in downtown San José, Restaurante Magnolia is offering bottomless bowls of potatoes, endless piles of turkey and enough pumpkin pie to sink a ship.The best part for those U.S. expats who miss football more than usual on Thanksgiving Day is that the buffet will take place in full sight of big-screen TVs showing NFL games throughout the day.Available 11 a.m.-7 p.m., the buffet costs $25, including taxes and either two beers or a glass of wine. Thanksgiving specials will also be served after 7 p.m.Reservations are required for the buffet; Club Colonial recommends making them as early as possible by calling 258-2807.Aurola Holiday InnThe Aurola Holiday Inn in downtown San José is offering a heaping buffet of traditional Thanksgiving fare this Thursday, at the hotel restaurant El Mirador. The buffet will include Caesar and Waldorf salads, traditional dressing, mashed sweet potatoes, mixed vegetables, roasted turkey and "old-time country" Virginia ham, as well as a selection of pumpkin and apple pies.The price of the dinner, including one glass of wine, is $25 plus 13% tax and 10% service. The buffet will be open from noon-3 p.m., and again from 6-11 p.m. For reservations, call 222-2424, ext. 237.The Capitol GrilleThe Capitol Grille in the White House hotel in San Antonio de Escazú will be offering a home-style Thanksgiving option for parties of six or more people: the restaurant's executive chef will bring out a personal turkey for the table and carve it for everyone to share."For parties of six or more, we'll be cooking specifically for that table," said Brian Frazee, general manager of the restaurant. "It'll make it kind of like you're at home. You have the turkey on the table and the only thing is that you don't have to cook it."The meal, which costs $19.95 per person, plus tax and service charge, includes roast turkey imported from the United States, with brown giblet gravy; stuffing with walnuts, mushrooms and a variety of spices; Parmesan mashed potatoes; green bean casserole with mushrooms and French fried onions; the Capitol Grille's original signature Wedge Salad; cranberry marmalade; and a homemade pumpkin pie topped with a cream cheese sauce.The Thanksgiving Day special is available from 1-10 p.m. Reservations are required; call 288-6362. Earthly Delights CaféVegetarians and turkeys, rejoice! Earthly Delights Café in Ciudad Colón, southwest of San José, will be offering an all-vegetarian Thanksgiving dinner.A fixed price of $10 per person includes: curried cream of pumpkin soup; green salad; harvest vegetable pie; rosemary and roasted garlic mashed potatoes; green bean casserole; choice of cranberry mimosa or spiced apple cider; coffee or tea; and, for dessert, choice of baked apple with scoop of ice cream or pumpkin pie. Dinner will be served from 5-9 p.m.During the day, the restaurant will offer a daily special for ¢2,000 ($4), consisting of a cup of cream of pumpkin soup, a slice of harvest vegetable pie and green salad. Reservations are encouraged and can be made by calling 249-3074.SaisakiNot interested in turkeys, stuffing, cranberry sauce and pumpkin pie? An alternative to the traditional Thanksgiving feast can be had at Saisaki, a Japanese, Korean and Filipino restaurant off Paseo Colón in downtown San José.As a special option for couples on Thanksgiving Day, the restaurant will be offering a sushi selection called the "Love Boat," a selection of five different sushi rolls for ¢10,500 ($21.50) plus tax. Diners receive one glass of whiskey or plum wine each.For information or reservations, call 223-7097.

You may be interested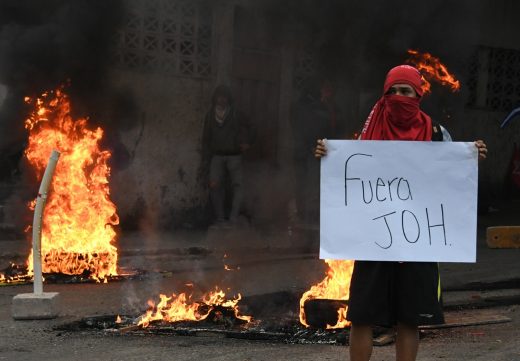 Central America
576 views
Honduran opposition protesters take to the streets
Noe Leiva / AFP
-
December 15, 2017
Supporters of the leftist opposition in Honduras blocked streets in various cities around that country on Friday, despite political repression,…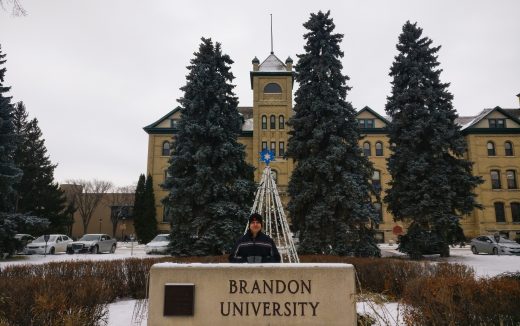 Please Send Coffee!
1672 views