Breakfast and Creativity in Escazú
RAINY days and Sundays can be transformed into special occasions at Café de Artistas: take some arts and crafts, blend together with culinary pleasures, add hospitality and infuse with a musical note.Just off the busy main thoroughfare in the western San José suburb of San Rafael de Escazú, you'll find a quaint, rambling old house where you can combine a visit to a ceramic studio, gift shop and decorative art studio with breakfast, lunch or afternoon tea at Café de Artistas. The covered front porch of the café is a perfect spot to hobnob with friends, catch up on some reading, relax and linger a while in the artistic ambience, without feeling rushed."I have two passions in life that I strive to combine: food and art," said restaurant owner Bill Hill.THE menu symbolizes his sentiments; virtually every item is named after a famous artist – and one after himself.However, Hill has no claim to fame as an artist. Rather, he has combined his love of art, acquired in Europe, with his years of experience as a restaurateur in the United States to create an inspired menu."Creative recipes are much easier to develop these days, thanks to the choice of imported products," said Hill, a resident of Costa Rica for the past six years."Nevertheless, I always try to take advantage of local market availability and freshness." IN search of the definitive eggs Benedict, after a regrettable experience the previous week, four members of The Little Theatre Group, an English-language theater group based in Escazú, descended on Café de Artistas in search of sustenance before a Sunday matinee performance. Brunch received rave reviews, and the classic eggs Benedict a standing ovation.The "Mona Lisa," a stack of fluffy blueberry pancakes, left a happy smile on our faces, and the "Monet Morning," a masterpiece of thick French toast stuffed with cream cheese, lived up to its reputation.Side orders of bacon and excellent Hacienda Real, a special-blend coffee, joined the final curtain call. Chef Alberto Echeverría gave an excellent performance, and our waiter, a member of the supporting cast, was waiting in the wings when needed.One member of our troupe – a regular at Café de Artistas – reported that "Hopper's Fruit Passion," served in a hollowed- out pineapple and topped with granola and yogurt, is as fruity as it sounds, and that "Van Gogh's Big Waffles" live up to their name.YOU don't have to be an egghead to enjoy "Eggs Picasso" and "O'Keefe" or "Richer" omelets, stuffed with a variety of fillings and served with home-fried potatoes. The "Warhol Sandwich," an all-in one breakfast, is another favorite choice.The bread gallery offers all the usual doughy delights, as well as home baked muffins and sticky cinnamon buns. Breakfast specials range from ¢2,000- 4,000 ($4-8) and include 13% sales tax.For lunch, the "Soup and Salad Museum" offers a homemade soup of the day and a selection of salads, while the "Sandwich Canvas" displays an irresistible selection served with potato salad or French fries and a deli pickle. Hamburger enthusiasts can start with the basic and pile on all sorts of goodies. Lunch prices are similar to breakfast prices.Everyone loves a happy ending, and the daily decadent desserts include calorie laden chocolate cake, sinful carrot cake and my favorite – particularly for afternoon tea, but not very English! – gooey, mouthwatering pecan pie.THERE is more to Café de Artistas than food. A small rotating art exhibit changes regularly, and a live jazz duo or other musical artists serenade customers once or twice a month while they enjoy Sunday brunch. Adjoining the café, Casa de Barro (228-6003), open seven days a week, is a wonderful place to browse for gifts. An eclectic, colorful variety of handcrafted painted ceramic tiles and jewelry is made in the onsite studio, where talented artist Rebeca Fernández offers ceramic classes.The Center of Decorative Art Casa Azul (closed Sunday) is just down the hallway and offers a great selection of metal and painted wood ornaments, as well as small furnishings. The center also offers classes, should you wish to design your own motif. For information, call 385-4633.LOCATED 100 meters south of Rolex Plaza in Escazú, Café de Artistas is open Monday to Saturday, 8 a.m.-6 p.m., and Sunday, 8 a.m-4 p.m. Guarded street parking is available. The restaurant will be offering a traditional Thanksgiving dinner with all the trimmings (see separate story in supplement), and offers catering services for private parties and evening events. For information, call 288-5082.

You may be interested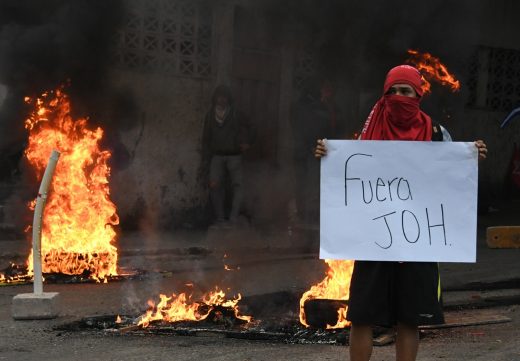 Central America
809 views
Honduran opposition protesters take to the streets
Noe Leiva / AFP
-
December 15, 2017
Supporters of the leftist opposition in Honduras blocked streets in various cities around that country on Friday, despite political repression,…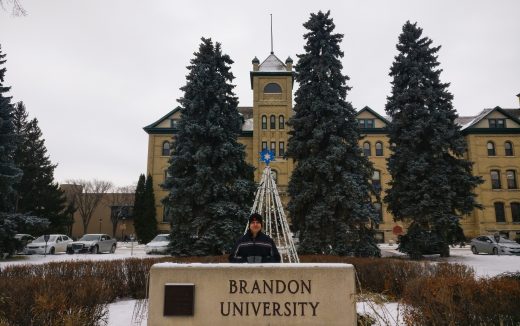 Please Send Coffee!
1888 views