Phone Cards Aim to Bridge Language Gap
TAKING a taxi. Ordering dinner.Making a hotel reservation. These arebasic parts of any traveler's day, but seeminglysimple tasks such as these becomedaunting obstacles for people in a countrywhere they don't speak the language. EnterGerardo Binda and his company CostaRica Aid, which Binda hopes will bridgethe language gap for visitors to Costa Rica.Costa Rica Aid provides tourist informationand translation services throughprepaid phone cards, a product Binda callsa "personal interpreter you can fit in yourpocket." While all that really fits in yourpocket are the cards, Costa Rica Aid has astaff of twelve interpreters who can handleSpanish, English, Italian, French,Portuguese, German and Russian. At leastfour of them are a phone call away sevendays a week from 7 a.m. to 8 p.m., lest thelinguistically challenged tourist find theneed for a translator.Binda envisions the service workinglike this: A traveler enters a restaurant, ahotel, a taxi, an office – any situationwhere he or she needs to communicate butcannot. Rather than struggling throughchildlike wording, hand gestures and guaranteedfrustration, the traveler, or the personwith whom he or she is speaking, simplyproduces a Costa Rica Aid phone cardand dials the toll-free number. An operatorbegins to facilitate the cross-cultural communication.THE client tells the operator what heor she wishes to say, and the operator thenrepeats this to the service provider, orwhomever is on the other side of the languagebarrier."We are here to give a service, and torescue and give better service in restaurants,hotels, a bar, a doctor's office, at thedentist," Binda told The Tico Times. Thebusinessman stressed that what Costa RicaAid provides is not direct translation, butinterpretation – the difference being thatrather than reproducing the exact wording,the operator tries to convey the same idea.Binda, who formerly ran a currencyexchange business, came up with the idealate in 2003 when a taxi-driver friendcalled him in a predicament. He had pickedup a U.S. tourist who wanted him to takehim to the Jade Museum, then his hotel,and to the beach the next day, but the taxidriver didn't speak much English."So he called me and said, 'Look, youspeak English; could you do me the favorof talking to this guy over my cellphone?'," Binda said. A few months later,Binda began Costa Rica Aid.THE company offers a $15 phonecard, which will give the user 15 minutesof either interpretation time or touristinformation; a $30 card, which has 45 minutesof interpretation or information; and a$50 card with 100 minutes. The companyis associated with the Costa Rican NationalTourism Chamber (CANATUR), and cardscan be purchased at a variety of locationsincluding the CANATUR kiosks at theJuan Santamaría International Airport inAlajuela, northwest of San José.Binda explained that he hopes to soonoffer VIP accounts for businesses that regularlycome in contact with non-Spanishspeakers. The idea would be that the companywould be charged at the end of eachmonth for the minutes it used, rather thanbuying pre-paid cards."Always, every day, there is some typeof problem that a translator could resolve,"Binda said, emphasizing the importancethis card could have for Costa Rican businesses."It's one less problem on yourmind."For more information on the cards, seethe company's Web site at www.costaricaaid.com, or call 248-9291 inside CostaRica and 1-800-716-2698 from the UnitedStates or Canada.

You may be interested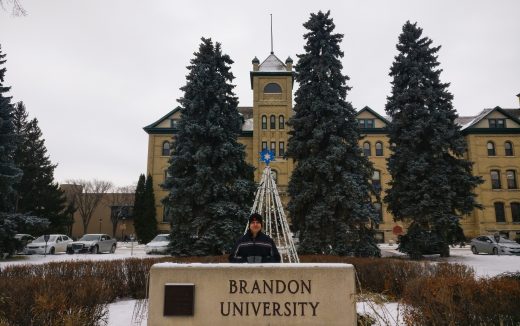 Please Send Coffee!
319 views