Pacific Action Good; Calba Showing
WEATHER and water conditions have finally improved and fishing has snapped back along the Pacific coast, and we are getting reports of plenty of tarpon and snook on the Caribbean coast. Talking Fish skipper Randy Wilson reported from Tamarindo, on the northern Pacific coast, that the water has been clearing. Last weekend he scored a 280-pound blue marlin and a 224-pound tuna, along with plenty of dorado, some roosterfish and a 35-pound wahoo.The biggest dorado weighed in at 70 pounds, Wilson said, adding that a major problem in the area has been the plethora of long lines that commercial fishing boats are laying through the area like spider webs.There is still some green water inside, but it appears to be clearing, he reported. Farther south, Ojaran skipper Willy Jiménez had a similar report, with blue water and flat seas. On Sunday, he caught a sailfish, a 60-pound wahoo, and some small tuna and snapper inshore, and last week reported 12 dorado and a 130-pound amberjack.No reports from the Golfito area on the southern Pacific coast.AT Barra Colorado, on the northern Caribbean coast, Dan Wise reported from the Río Colorado Lodge that Mississippi anglers Don Siegel, Hal Lameroux, Frank Hilton and Charles Lizana fished snook exclusively on their three-day trip that ended Sunday. Trolling at the Samay Lagoon river mouth, they caught 13 that weighed in at 12-20 pounds, and lost 16 others that got unbuttoned at the boat.Calba, the smaller variety of snook that migrate into the river this time of year, are also making their annual appearance, and the locals are taking them every day in the same area, jigging them just inside the lagoon.Minnesota guests Clark Jenny and Mike Teeny reported catching and releasing "a lot of tarpon" on a four-day trip that ended last weekend, but didn't keep count.Skies were clear through Sunday, but it started to rain last Monday, with water up to the docks at the lodge, Wise said. "As the river drops, the calba fishing should get into full swing on the inside," he added.For more info on fishing or assistance in planning a trip to Costa Rica, contact Jerry at jruhlow@costaricaoutdoors.com or visit www.costaricaoutdoors.com.Skippers, operators and anglers are invited to contact Jerry with fishing reports by Sunday of each week. Call or fax 282-6743 within Costa Rica or write to the e-mail address above.

You may be interested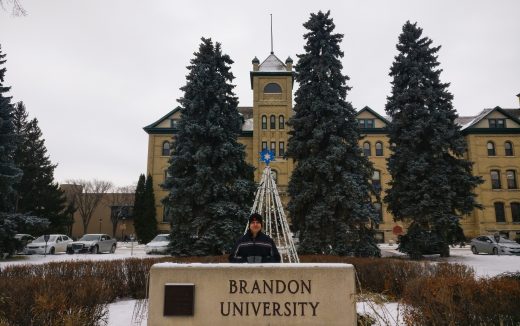 Please Send Coffee!
493 views