Artistic Alajuela B-and-B Offers Peace, Inspiration
IF there were such thing as chicken soup for the artist's soul, it would be served up at The Artists Refuge, a bed-and-breakfast in Alajuela offering tranquility and comfort to inspire painters, sculptors and regular tourists alike.Opened in January of this year, the concept behind this eight-room B-and-B is that of a retreat center, workshop and meeting place rolled into one "refuge" for artists from Costa Rica and abroad.Set on one acre of rolling green hills, against the backdrop of a rushing river and dense bamboo forests, the refuge has space for just about any artistic endeavor the creative traveler wishes to pursue. The property is equipped with an outdoor ceramic studio overlooking the river, and several private spots are tucked away on the well landscaped grounds for painting, writing or the daydreaming that inspires such crafts.The idea is that artists gain inspiration from working in the refuge's peaceful atmosphere, surrounded by a kaleidoscope of Costa Rican flora. Teachers are encouraged to come with groups of students, and classes taught by local and visiting artists are also offered on an ongoing basis.But you don't have to be an artist to seek refuge in this unique bed-and-breakfast tucked away in Alajuela's La Garita district, just 15 minutes from the Juan Santamaría International Airport, northwest of San José. Anyone looking for an alternative to traditional hotels in the Central Valley can enjoy the artsy vibe while staying in one of the refuge's simple yet cozy rooms.THE idea was born seven years ago in Pietrasanta, Italy, when Nancy DeCamillis, from Littleton, Colorado, and Francisco Castro, from the port city of Puntarenas, on the central Pacific coast, both went to study sculpture in the former stomping grounds of great masters such as Michelangelo.The two stone sculptors quickly became friends and realized they shared the same dream of opening a school for painting and sculpture, explained Castro, 47, a Costa Rican who, at the time, had been teaching at an art school in Canada."I want to show people a different side of Costa Rica – that here we have art and culture," Castro said. "This is a different type of tourism than the beaches. This is a cultural tourism."The pair gained two more partners in DeCamillis' husband Deek, who works in real estate construction, and art-loving friend Tony McGee, a Canadian working for that country's government.AFTER an unsatisfying search for beach property, the partners discovered a house in Alajuela's Barrio San José that had been uninhabited for four years. They knew right away it would make the perfect refuge, said DeCamillis, 67, who is also executive editor of the quarterly Sculptural Pursuit magazine, a source of information and news on the trade based out of Littleton, Colorado, and distributed throughout the United States, Asia, Europe and South Africa.Since then, creative remodeling, painting and gardening have transformed the house into the distinct mix of gallery, hotel and retreat center it is today. More building projects, including additional classroom space, are in the works to open up more possibilities for the refuge's guests.For simply relaxing and basking in Alajuela's sunshine, there is an inviting pool and outdoor barbecue area off the back of the house, complemented by a tree house-style painting studio where easels can perch among the treetops. For most of the property's remodeling projects, builders used the house's original dark wood and tile, along with accents such as old doors and shutters, giving it character and Tico flare.A sitting area off the main entrance reflects Spanish colonial influence in its red tile floors, and groupings of comfy couches and coffee tables invite conversation.The adjoining gallery showcases the work of national and international artists and painters, including Castro's and DeCamillis' marble sculptures, as well as those of well-known Costa Rican sculptors such as Edgar Zúñiga and Angel Lara.DECAMILLIS, who lives in Colorado, visited Castro and their joint project last month. At her welcome gathering, a group of artists converged at the refuge to mix and mingle. Marble sculptor Aquiles Jiménez said he enjoys The Artists Refuge as a place where those pursuing creative careers can come together."This is an interesting and unique place," Jiménez said. "It's a more open concept than just a gallery."One night at The Artists Refuge costs $60 for a double-occupancy room, with a hearty Tico-style breakfast included. One week art classes start at $520, including shared accommodation, and group discounts and special package rates are available for artists who bring their own students. Studio space rents for $150 per week.For more information or to make a reservation, call 433-8651 or 433-8596 in Costa Rica, 303-738-1610 in the United States, or 416-961-1705 in Canada; e-mail info@theartistsrefuge.com; or visit www.theartistsrefuge.com.

You may be interested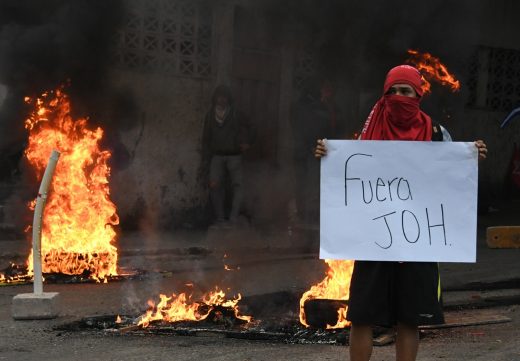 Central America
462 views
Honduran opposition protesters take to the streets
Noe Leiva / AFP
-
December 15, 2017
Supporters of the leftist opposition in Honduras blocked streets in various cities around that country on Friday, despite political repression,…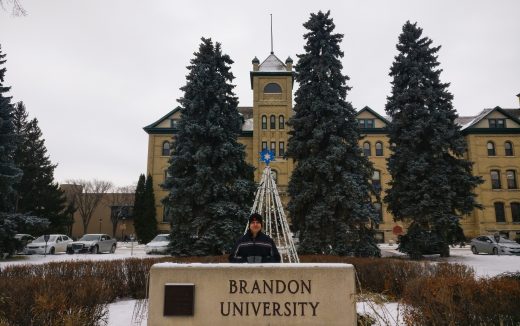 Please Send Coffee!
1563 views