New Hummingbird Book Has Birders Buzzing
FAIRYlike hummingbirds are among the tiniest birds in the world. But they are one of the biggest draws for birdwatchers in Costa Rica, which boasts 45 regularly seen, resident species, plus one seasonal visitor. Trying to identify an iridescent flying object smaller than 10 centimeters long zipping past your head can be a challenge, though, for even the most experienced birders out in the field.Most birdwatchers here rely on "A Guide to the Birds of Costa Rica," published in 1989, to identify these gorgeous gadabouts. Unfortunately, the static, one sided views painted in the book's plates leave many amateurs sighing over avian identity crises or claiming improbable discoveries of hummers that "aren't in the book."But an excellent new resource has become available for hummingbird aficionados of both the armchair and field variety. "Hummingbirds of Costa Rica," almost 15 years in the making, is suitably brilliant, given its subject matter. It's a font of solid, scientific information and a collector's treasury of fabulous photographs 180 of them.And what pictures! Expertly shot by renowned British biologists and nature photographers Patricia and Michael Fogden, each of these photos deserves a frame of its own. Even with the highest-powered binoculars or scope, you will never see hummingbirds in this kind of detail.From their hummingbird-rich base in Monteverde, in north-central Costa Rica, the Fogdens have fanned out over the country to capture birds in mid-hover, with every intricacy of feather, color and texture highlighted.ALTHOUGH too beautiful (and bulky) to take out into the field, the book has so much useful information about these magnificent miniature flying machines that, after reading it, you will race headlong back into the country, reinforced with new knowledge.Thematic subsections cover the physical bases thoroughly: iridescence, tongues, flight, feather care and feeding strategies.A section entitled "The Hummingbird's Year" details nesting, molting and seasonal movements. While the tone is authoritative, the information is never dull and always accessible, with serious science expertly couched in layman's language.Through both text and photos, the authors succeed in capturing the sublime mystique of these appealing birds.The book's biggest contribution to the study of hummingbirds, apart from the detailed photographs, is the in-depth discussion of the relationship between hummingbirds and flowers."Pinpointing the flowers is very useful," says Monteverde-based bird guide and artist Robert Dean, who is currently painting the birds of Costa Rica for a new field guide to be published next year. "I don't think the relationship has ever been approached in quite so much detail before."Just about every photo in the book shows a hummingbird feeding at a species-appropriate flower, and every caption identifies the flower species. There is also a helpful index of the flower photographs, listing family and species names in Latin, with some common names in English. This is a boon for birders and botanists alike; if you know what flowers the birds feed on, you can plant yourself within view of those flowers and increase your chances of spotting and identifying the flitting nectar-sippers.THE authors include a hummingbird site guide for the 45 breeding species found in Costa Rica, as well as the ruby-throated hummingbird that winters here (see separate story).Even more valuable information can be found in the extensive individual species entries. This is where the authors' expertise and years of experience in the field really shine. Not only do the Fogdens tell you where to look for each resident species, starting at the altitude and regional level and working down to specific trees, flowers and lookout points, they also tell you when to look, by month of the year and time of day. And, of course, every species entry is accompanied by one or more fabulous photos of each hummingbird in action.Aesthetically, the 153-page, 10-by-11- inch, hardcover book is a beauty. The high-resolution photos are printed on top-quality, glossy stock. The layout, also by the Fogdens, is attractive, and the book is beautifully edited, free of annoying typos.An added bonus is that the shiny, full color dust jacket photos also appear on the book's hard covers, both front and back. The typeface is easy to read; but with such high-gloss paper, there is a fair bit of light reflection on the pages, which may have you tilting the book this way and that when you're reading. It's a very small price to pay, however, for photos of such quality. The book retails for about $40 – well worth it when you consider that the Fogdens' photos sell individually in galleries for $15 and up.THIS book will be on every birder's Christmas wish list."It's the kind of book you'll pore over after you've been out in the field and start salivating over the hummingbirds you haven't seen yet," Dean says.Even if you're not a passionate birder, you'll be hooked by the fabulous photos and fascinating information in this coffee table page-turner. And who knows? You may catch the birding bug and find yourself staking out a heliconia flower in your garden some sunny morning."Hummingbirds of Costa Rica," by Michael and Patricia Fogden, is published and distributed by Zona Tropical, owned by Marc Roegiers and John McCuen, who stock it at their downtown bookstore, 7th Street Books, on Calle 7 between Avenidas 1 and Central. You can also find the book at some Universal, Lehman and Librería Internacional outlets, as well as at Librería Francesca, on Avenida 1, between Calles 5 and 7. The suggested retail price is ¢18,000 (about $37).

You may be interested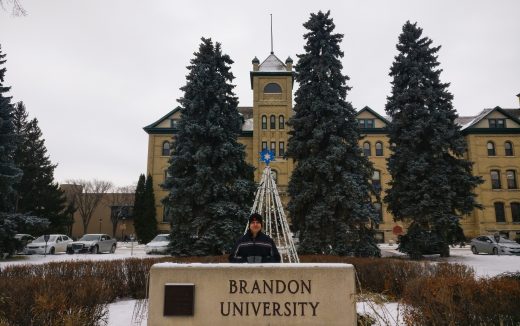 Please Send Coffee!
1007 views