Halloween a Halfway Holiday Here
WHILE some Ticos don the frightening masks, costumes and makeup traditionally associated with Halloween in North America, others will put on masks of a different style Oct. 31, as many Costa Rican families join together to celebrate the several pasacalles ("through the streets") festivals of the country's own, and still somewhat new, brand of Halloween: Día de la Máscara."It's a proposal for the people (of Costa Rica) to have an alternative to the North American tradition of Halloween – to include a part of the Costa Rican culture," said Carlos Fallas, an official with the Ministry of Culture, Youth and Sports. "It is our addition to what originated with Halloween in North America."The "Day of Masks" was started in 1997 as an answer to combat the large, commercially motivated incursion of North American Halloween into the country, according to Fallas."There are two parts to Halloween in Costa Rica: the one that is commercial, which the radio stations and businesses promote, and the cultural side," Fallas said. "There are dances and bar events with costumes, but these things don't pertain to us, they aren't for everyone (in Costa Rica)." "WE wanted to preserve our culture on this day, so we officially decreed it Día de la Máscara," he said.Although the Culture Ministry does not organize these community-sponsored events, Fallas said, they do support them as a new piece of Costa Rican culture.On this day, Costa Rican children don't trick-or-treat or carve pumpkins, but they do wear masks and participate in pasacalles parades. The papier-mâché masks, which Fallas says have different meanings and are part of the nation's culture, are made by hand as a family activity in the home prior to the festival.The children then take to the streets with their families in the early evening hours of Oct. 31, where they show off their creations to their neighbors, dance and play games with other festival-goers.According to Fallas, the three largest festivals will be taking place in Cartago, east of San José, Heredia, north of the capital, and Aserrí, a mountain town south of San José. All of them begin at around 6 p.m. and generally last for an hour or two. Cartago's Culture Ministry director Carlos Solís estimates there may be as many as 300 people taking part in both the Cartago and Aserrí events.HOWEVER, it appears that grown-up Ticos are buying into the North American concept of Halloween."We never have children here… only people between the ages of 18 and 50," said Milady Salazar, general manager of Groovy Stuff, a novelty gift shop in Mall San Pedro and the Outlet Mall in San Pedro, east of San José, which has been selling North American-style Halloween costumes and accessories, including artificial jack-o'-lanterns, since 1999.According to store supervisor Evelyn Guerrero, sales of Halloween accessories have gone down since last year, but people still show up looking for costumes – not to trick-or-treat, but to wear to parties and bar events."People seem to be more interested in Christmas items, though, so we have more of that here right now," she said.

You may be interested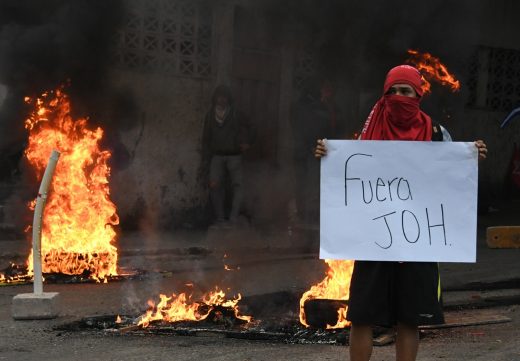 Central America
759 views
Honduran opposition protesters take to the streets
Noe Leiva / AFP
-
December 15, 2017
Supporters of the leftist opposition in Honduras blocked streets in various cities around that country on Friday, despite political repression,…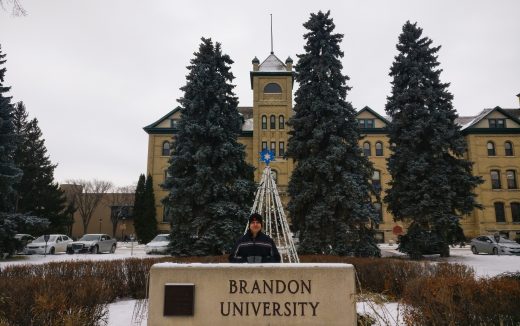 Please Send Coffee!
1847 views