Book Claims KGB Had Links To Legendary "Pepe" Figueres
A Soviet defector from the KGB has published documents alleging that late Costa Rican ex-President José "Pepe" Figueres Ferrer (1906-1990) was on the Soviet payroll, a revelation that has engendered adamant denial among some who knew him, while confirming suspicions for others familiar with the legendary three-time President.According to a still-classified archive of handwritten notes smuggled out of the former Soviet Union in 1992 by KGB defector Vasili Mitrokhin, Figueres held secret meetings with an agent assigned to Costa Rica and accepted more than $300,000 from the agency – the former Soviet secret police and intelligence force – before and after his third presidential term, 1970-1974 (TT, Oct. 7).The allegations are a footnote to a storied political career. Figueres was a titan among Latin American leaders and the patriarch of the modern Costa Rican state, responsible for the abolition of the army during his first stint as head of state (1948-1949), when he disbanded his army of volunteer rebels and the government forces they had defeated during the 1948 revolution. Don Pepe, as he was known to friend and foe alike, held the office again from 1953-1958 and was ranked among the "big four" political leaders who openly backed democracy when military dictatorships were in style in Latin America throughout the Cold War.THE KGB payout allegations appear in the recently published book "The World Was Going Our Way: The KGB and the Battle for the Third World," the second volume based on the smuggled KGB notes of late co-author Mitrokhin. The book describes a relationship between Figueres and the KGB that was so intimate it aroused the resentment of the Soviet Ambassador to Costa Rica at the time, Vladimir Nikolayevich Kasimirov.In an e-mail to The Tico Times, Mitrokhin's co-author, renowned British historian Christopher Andrew, likened Figueres' awareness of the organization with which he was communicating to that of former Chilean President Salvador Allende, also elected in 1970, and an alleged close collaborator with the KGB. "Like Allende, by 1970 Figueres knew he was dealing with a KGB officer rather than someone he assumed to be a Soviet diplomat or journalist," Andrew wrote."Hence, the elaborate precautions taken by Figueres to preserve the secrecy of his meetings with the KGB resident (in Costa Rica), A. I. Mosolov. In both Chile and Costa Rica, the Soviet ambassador became jealous of the fact that the KGB resident's contacts with the President were much closer than his own."THE book reports that the KGB cultivated Figueres, who was the favorite in the 1970 election, as a possible Soviet sympathizer. The KGB arranged for a $300,000 campaign "loan" to his 1970 presidential campaign transmitted via the Costa Rican Communist Party, according to Mitrokhin and Andrew.The money, allegedly given in exchange for a promise to establish diplomatic relations with the Soviet Union, oiled the government machinery that reopened the Soviet Embassy shortly after Figueres was re-elected, the authors claim.The book details regular, secret meetings between the President and KGB resident Mosolov throughout Figueres' third term, each arranged by a confidant who would meet Mosolov in San José and drive him to the meeting place.The authors allege that don Pepe provided the spy with confidential reports on Central American and Caribbean countries and probably sought further Soviet financial support by discussing his future political goals.THROUGH reports to Moscow, the KGB "wished to demonstrate to the Soviet leadership that in a continent formerly dominated by American imperialism, it now had direct access even to presidents and juntas. It claimed, probably with some exaggeration, that the KGB was able 'to exert useful influence' over Figueres," Mitrokhin and Andrew write.The book also claims that Mosolov filed a report in January 1974, at the close of Figueres' term, which read, "In view of the fact that Figueres has agreed to publish materials advantageous to the KGB, he has been given 10,000 U.S. dollars under the guise of stock purchases in his newspaper.When he accepted this money, Figueres stated that he greatly appreciated Soviet support."Andrew said in an e-mail that the "advantageous materials" in the paper "took many forms – e.g. anti-U.S. articles – but nothing which would show in any explicit way the hand of the KGB."Alberto Cañas, a founding member of Figueres's National Liberation Party and former director of the now-defunct newspaper in question, Excelsior (published from 1974 to 1978), fiercely denied any KGB meddling, either in Figueres' campaign or in the content of the paper."The Soviets wouldn't be able to buy (Figueres) for that cheap," Cañas told The Tico Times. "(This allegation) is so stupid it made me laugh. The history of Figueres shows that there is not one detail in which anyone can call him a Soviet sympathizer."HE also qualified the insinuated link between the campaign loan and the reopening of the Soviet Embassy as "stupid," saying, "Why would the Russians need to buy an embassy? They just need to ask.They were building embassies all over the world in that time."Andrew clarified, however, that his book does not implicate any of Figueres' co-workers, and implied they would not have known about his KGB connection anyway."The secrecy of Figueres' meetings with the KGB is evidence of how secret he wished his contacts with them to be," Andrew said.Through two friends of the Figueres family and other means, The Tico Times tried to contact the former President's children – Mariano, Muni and José María, also a former President (1994-1998) – with no luck. Mariano Figueres indicated through a family friend that any response would come from José María Figueres, but The Tico Times was unable to speak to the ex-President, who lives in Switzerland. He is sought after by Costa Rican journalists and legislators for comments regarding allegations that he accepted illegal payments for consulting services to a company seeking a government contract in Costa Rica (TT, Nov. 19, 2004).ACCORDING to "The World Was Going Our Way," don Pepe worked with the KGB long before 1970, but was most likely unaware of his early contacts with the organization. Both the Mitrokhin archive and the writings of Costa Rican journalist Marjorie Ross coincide on the details of a KGB plot in Costa Rica and Eastern Europe that nearly led to the assassination of Yugoslav prime minister and Soviet dissenter Marshal Josip Broz Tito in the early 1950s. Andrew and Mitrokhin chronicled the story in their first book, "The Sword and the Shield" (1999), and Ross did so in "The Secret Charm of the KGB" (2004)."In 1951 he (Figueres) had been taken in by a deep-cover KGB 'illegal,' Iosif Grigulevich, who'd successfully posed as Teodoro Castro, the illegitimate son of a dead (and, in reality, childless), prominent Costa Rican, and successfully persuaded Figueres to make him an envoy in Rome (and non-resident envoy in Belgrade)," Andrew said.Grigulevich was assigned to kill Marshal Tito in 1953, but the mission was aborted after Stalin's death in March."Teodoro Castro" disappeared and Grigulevich began a new, academic life in Moscow as a Latin American expert.ROSS, a reporter for Costa Rican daily La Nación and business weekly El Financiero, told The Tico Times that Grigulevich "contacted Figueres so he could penetrate Costa Rica's diplomatic corps."In that moment, Figueres – from my point of view – had no idea he was a spy. They saw a chance to do business.Grigulevich promised to sell big quantities of coffee in Europe. He presented himself as a businessman who was an expert in coffee. He was supposed to have many links among international coffee magnates."Though it seems incredible that a Soviet citizen could successfully fool the Costa Rican elite into believing he was one of their own, Ross said Grigulevich, from Lithuania, looked as if he could have been Costa Rican; his cover was that he had lived in Brazil for 25 years."So, if he made any mishaps with the language, that was the reason," she said. Ross said she's not personally familiar with the alleged 1970 KGB connection to Figueres, but added that it wouldn't surprise her."It's been an old rumor about Figueres – some link between him, the coffee business and the installation of the Soviet Embassy in San José. We started selling coffee to the U.S.S.R. as soon as the embassy was reinstated," Ross said.THE range of reactions to the charges is as diverse as the feisty Figueres' political record. Throughout the 30 years between the beginning of his first presidential term and the end of his third, don Pepe danced with the U.S. Central Intelligence Agency (CIA) while winking at Cuba's Fidel Castro and took a fickle stance on Nicaragua's leftist Sandinista rebels. While he worked with the CIA in the 1950s and 1960s, sponsoring anti-communist movements such as the Inter-American Institute for Policy Education, he backed Castro's 26th of July Movement that ousted the Fulgencio Batista regime in 1959, counseled him to cultivate relations with the United States and feuded with Nicaragua's U.S.-backed Somoza dynasty (TT, June 15, 1990).During his third term, Figueres variousl called Nicaragua's leftist Sandinistas "my political grandchildren," and, on a separate occasion, with automatic rifle in hand, forced the surrender of Sandinista hijackers at Juan Santamaría International Airport in Alajuela, northwest of San José.In an interview with The Tico Times shortly before his death in 1990, Figueres spoke of his sympathies for both poles of world political hegemony during the Cold War."The United States seems to be afraid of socialism and Russia," he said, "but I can't see why Russia shouldn't be allowed to experiment with a different social system" (TT, July 25, 1986).Tico Times reporter Scott J. Krischke contributed to this report.

You may be interested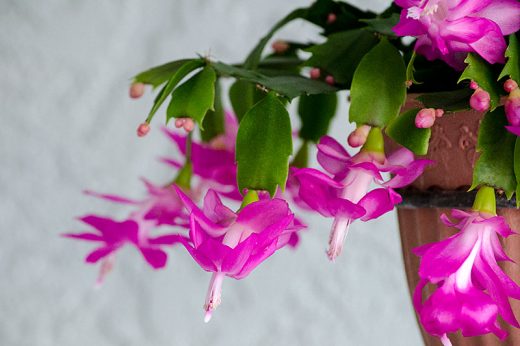 Environment and Wildlife
466 views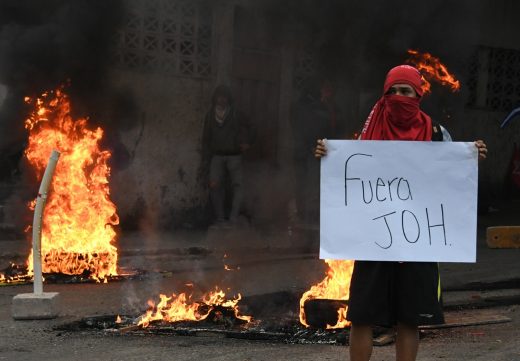 Central America
1300 views
Central America
1300 views
Honduran opposition protesters take to the streets
Noe Leiva / AFP
-
December 15, 2017
Supporters of the leftist opposition in Honduras blocked streets in various cities around that country on Friday, despite political repression,…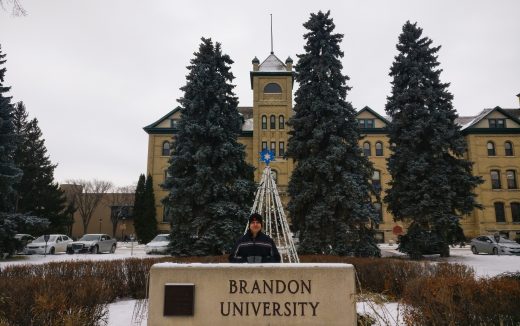 Please Send Coffee!
2284 views