Young Surfers Moving in the Water
Profiles by Ellen Zoe Golden. Photos by Alex Roach.As the profile of the Costa Rican surfer is raised to international levels with successes in the Circuito Nacional de Surf, Latin Pro, Pan American Games, World Qualifying Series and the World Surfing Games, the newest crop of water boys and girls are in a unique position to pursue a bigger wave to professional stardom. Meet the rising stars of Costa Rican surfing:Ronald Brown turns 16 on Monday and has surfed for six years. The odyssey began at his Puerto Viejo home while studying. He thought, "I'd prefer to try surfing." He got a board, went to the ocean, paddled out, stood up and had a ride.His older brother Gilbert (winner of this year's La Curva Hermosa Circuito Nacional contest and 2001-02 Circuito Nacional champion) serves as a mentor. Ronald has participated in the Circuito for two years and he's getting good enough to find himself in heats with Gilbert. Sponsors: Bonzai, Ethnies, Arenas Surf Shop.The most-talked about Grommet right now is a firecracker named Zoe Castells, 8, from Playa Grande. "I saw my brother (2003-04 champion) surf and thought, 'Maybe I'll try.' I was having fun. I did it," Castells said. Now she rides her 5'5" French brand Scalp surfboard after school in the challenging waves of Grande. Last July, while visiting France, Castells won first place Grommets in a Quiksilver contest. The win encouraged her to compete in six Circuito Nacional contests this year, also in the Grommet category, and as the only girl.Although 16-year-old Giovanni Perini went to the World Surfing Games in Ecuador, he didn't compete with the Costa Rican National Surf Team. Because he was born in Montova, Italy, he had to surf for that country, but Circuito organizer Antonio Pilurzu is doing everything he can get the International Surf Association rule changed. Not a moment too soon for Perini, who moved to Costa Rica from Italy when he was five. He "learned to stand up on a boogie," when he was seven years old, but after two years, got a regular surfboard and progressed his skills. He also studies economics at the University of Costa Rica in Liberia. Sponsors: Mohs and High Tide Surf Shop. Playa Grande's 13-year-oldKillian Raust has been surfing for five years. He's competed in his birth country (France), his adopted country of Costa Rica (he has citizenship here), and a few in the United States (Florida, California). Having grabbed the 2003-04 Circuito Nacional de Surf Boys first place title, Killian will go to the Junior World Surfing Games in Tahiti this December as a member of the Costa Rica National Surf Team. Sponsors: Von Zipper, Gotcha, Erie Surfboards, Glassy Surf Shop.The surfer most buzzed about Saturday was 15-year-old Jason Torres, the one people are calling a prodigy. He made noise in Jacó a week ago when he aced out all the pros by winning the Best Barrel – and $250 – at the Quiksilver contest. He started on the Circuito at its premier four years ago. Torres has been winning ever since. This past weekend, as the 2003-04 Finals in La Curva progressed, most of the elder, more experienced surfers dropped out, and Torres moved on. He made it all the way to semi-finals before he was surpassed by the four fellows who would go on to win the top trophies. Sponsors: Op, Reef, Ficher Bros.Tamarindo's own prodigal son Isaac Vega is working with his coach on concentration when competing and forgetting all the pressure, something the 16-year old has been familiar with since he started his tournament journey four years ago. Before that, at age 10, when brothers Willie and Paco took him out in front of the Tamarindo lifeguard tower, local surf champ Andrea Diaz noticed he had talent. She gave him a surf board and taught him some of the finer points of surfing every day after school. At 13, Vega traveled to Nicaragua to compete, and last year he went with the Costa Rican team to Ecuador. Vega plans to represent Costa Rica in December at the Junior World Surfing Games in Tahiti. Sponsors: Economy Rent-A-Car, Maresias Surf Shop, Ocean Vibration Surfboards, MOSH.When Luis Vindas is on land he is so shy, it takes his sister Lizbeth at his side to coax answers for this Tico Times interview. In the ocean, however, Vindas holds nothing back. Certainly that was evident in the Latin Pro Peru where he made history by being the first person to ever to win first place in the open and first place in the Juniors."He enchants with extreme maneuvers and he is determined to improve his level," wrote Surfos magazine. Not bad for someone who has only been surfing for eight years. He started by boogie boarding out back of his Jacó house, but by age 9, wanted to use a surfboard like big sis.Vindas has constantly surfed, trained, conditioned, and competed since then. Vindas' expertise was crucial to the Costa Rica National Surf Team's third place spot at the Pan-American Games last year. His second place win in the contest gave the team many points toward overall placement. Sponsors: Billabong, Reef, Oakley, Quique, Ocean Earth, Nixon. Fatum Surfboards.

You may be interested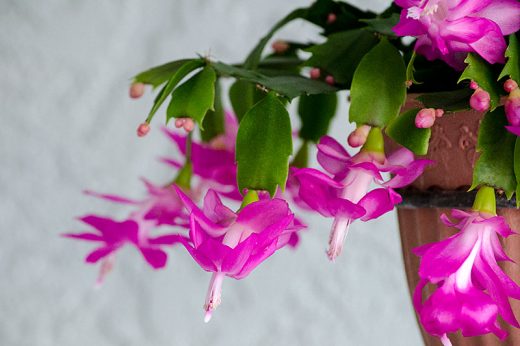 Environment and Wildlife
468 views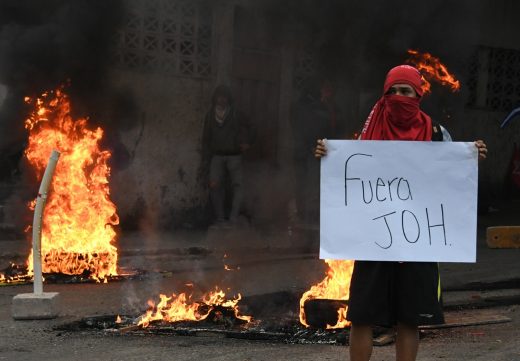 Central America
1304 views
Central America
1304 views
Honduran opposition protesters take to the streets
Noe Leiva / AFP
-
December 15, 2017
Supporters of the leftist opposition in Honduras blocked streets in various cities around that country on Friday, despite political repression,…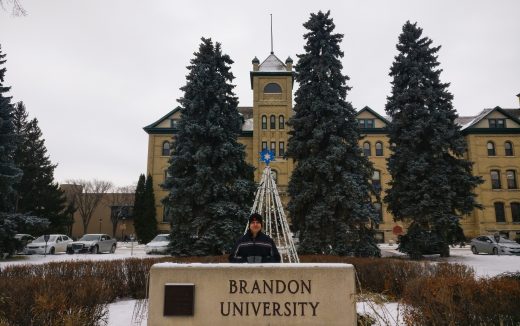 Please Send Coffee!
2287 views