Pacheco To Submit CAFTA
The day has apparently arrived. President Abel Pacheco will submit the Central American Free-Trade Agreement with the United States (CAFTA) to the Legislative Assembly today, a spokeswoman from Casa Presidencial told The Tico Times yesterday afternoon.It's a move most of the business sector has been calling for since the agreement was signed in May 2004, and one the social sector has tried to prevent with threats of national strikes and unprecedented protests.The news follows rumors and statements by other officials that the trade agreement would be sent today. According to a statement from Casa Presidencial, Pacheco will hold a special Cabinet meeting this morning at 8:30 a.m. and a press conference at 10 a.m. where he will announce the news, the spokeswoman confirmed. Union leaders have threatened a massive general strike when CAFTA is sent. Edgar Morales, adjunct secretary general for the National Association of Public and Private Employees (ANEP), told The Tico Times yesterday his organization is in the process of defining their response. "We are working with the social movement, the indigenous movement, the agricultural movement, the ecological movement… to take measures throughout the country," he said, adding that they will hold a meeting Monday."THE only way to confront this is in the street. We have no other alternative," Morales said, adding that it would be impossible to continue a general strike for the entire three to five months legislative discussion is expected to last, but that union members will be in a "permanent movement."The business community represented by such groups as the Costa Rican- American Chamber of Commerce and Por Costa Rica has long been demanding that Pacheco send the agreement to the assembly, saying that by waiting, Costa Rica could lose business opportunities, foreign investment and jobs. With the approval of CAFTA last week in Nicaragua, Costa Rica remains the only signatory country that has not ratified the agreement, which is expected to take effect Jan. 1, 2006 between those countries that have approved it.NOT all of the business community is unified, however. Yesterday business leaders, intellectuals and former politicians led by ex-President Luis Alberto Monge called on Pacheco to abandon CAFTAand forge a new, bilateral agreement with the United States."We want an agreement with the United States, but not under the terms that are approved," Monge said.Once sent to the assembly, CAFTA will be discussed in the Foreign Relations Commission, where it is expected to have the votes to be sent to the floor for a vote.According to Laura Solano, legislative aid for the Social Christian Unity Party, it is unknown how long that will take, as the commission will be hearing arguments from both supporters and critics of CAFTA and the commission president will decide when to vote to send it to the floor. Tico Times reporters Rebecca Kimitch and Robert Goodier contributed to this report.

You may be interested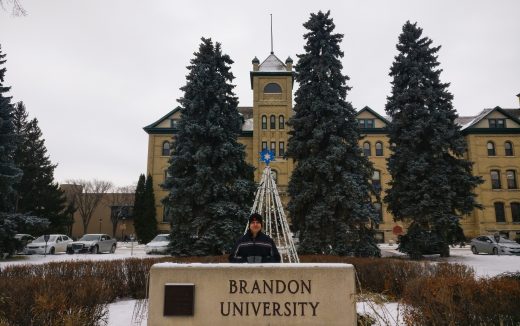 Please Send Coffee!
323 views