González: Trade, Development Intertwined
MANUEL González may soon be breathing a little easier. President Abel Pacheco's submission of the Central American Free-Trade Agreement with the United States (CAFTA) to the Legislative Assembly for discussion, a step expected today (see separate story), represents a large weight off the shoulders of the Foreign Trade Minister.González, 39, who became Pacheco's second Trade Minister after Alberto Trejos resigned in September 2004, has had to walk a delicate line between lobbying for CAFTA and supporting the administration's policy of waiting for various factors, specifically the passage of a tax reform package and a report on the agreement by a hand-selected Council of Notables."Achieving the decision to send CAFTA to the Legislative Assembly has been one of my greatest challenges," González told The Tico Times during a recent interview. "I came to work here so that this project would be discussed where it belongs, which is the Legislative Assembly."A lawyer by profession and former Costa Rican ambassador to the United Nations, González has served as Trade Minister in what he lightly characterizes as a "very complicated time." In addition to CAFTA, he has been waging a "banana war" with the European Union, a conflict based on proposed tariff increases for Latin American bananas. González says the hike would devastate the region.With the clock ticking down on the Pacheco administration, González has just over six months left on the job. While he stresses that he will work every day as if it were his first, he acknowledges the job is "an enormous personal and familial sacrifice," and is looking forward to settling back into a more normal life with his wife and two young children."I don't consider myself a politician; I have a job of a political nature. I have never lived off politics and I believe I never will," he said.On Oct. 5, González sat down with The Tico Times to talk about the E.U. conflict, Costa Rica's trading future and national development.TT: If the European Union were to implement the tariff increase they propose, what would the consequences be? MG: We cannot change to a different regimen that worsens our access to the European market. How is it possible that they tell us to democratize our countries, strengthen our institutions and open our markets? They give this double talk and then when it comes to opening their own markets, what we have are problems and complications.Costa Rica directly transfers 75 million euros (approximately $90 million) yearly to the European Union with the existing tariff on our banana exports, which is 75 euros ($90) per metric ton. If Europe applies the proposed 187-euro ($223) tariff, we would reach 187 million euros being sent from a poor, developing country to one of the richest unions of countries in the world.It would mean a rise in unemployment and a social crisis in all of Costa Rica and Latin America – more crime and more drug production. Instead of planting bananas, there would be an increase in the cultivation of coca and other plants used for the production of psychotropic drugs. It is really against all reason.What is the E.U. reasoning? Their protectionism of two member countries, France and Spain, because of their local production. Spain produces bananas in the Canary Islands, and France in its colonies of Martinique and Guadalupe.To mask this protectionism, they use as an excuse the preference for the African, Pacific and Caribbean countries. It's a clear and unjustifiable contradiction.The so-called banana war should be a concern not just for Latin American banana producers, but also for the 148 members of the World Trade Organization (WTO), because here we have a clear example of arbitrary actions, double talk and contradiction. Today it is bananas; tomorrow it could be any product in other parts of the world. It puts the credibility of the entire trade system in the WTO framework at risk.Did you agree with the Council of Notables' final report analyzing CAFTA?I agree that the country needs to take make profound changes in its structure. We have too much red tape, too much difficulty in making and executing decisions.The world will not wait for us. It is no longer waiting for beautiful, stable and peaceful countries like Costa Rica simply because they have these characteristics.The world demands productivity, quality, efficiency in prices, and Costa Rica has remained in lethargy. It has stood with its arms crossed.This does not mean that CAFTA is bad or good by definition… Much depends on (businesses') flexibility, intelligence and ability to adapt. Those that are inefficient, and look for the paternalism of the state or blame others for their problems, are on the wrong track with or without CAFTA.If money were no object, what would you add to the package of bills and projects intended to strengthen the country in the face of CAFTA, known as the Complementary Agenda?(Further investment in) infrastructure, which brings development to the most unprotected areas of the country and is the most direct way to combat poverty. If you bring highways, ports, sewer systems and schools to the areas where these services don't exist, development flows on its own, almost automatically.The infrastructure we have is for a much smaller country that didn't have an $18 billion economy, and the export and import sectors we have. We need ports, highways, airports.What is the necessary development model for Costa Rica, and what role does foreign trade play in that? It's a vision, more than a model, because there are no single recipes. The vision that we have to have, and that Costa Ricans have to understand, is that opening our markets is way to reach out to modernization, to a society based on knowledge, to globalization and its positive aspects.It is not incompatible with being united and supporting those sectors of the population that are the most unprotected. The social and the economic go together, always. As exports have grown in past years, poverty has also increased, as has the gap between rich and poor. Can foreign trade help close this gap?Without a doubt… The best way to achieve more human development and a better quality of life is through jobs with better wages. It is opening the doors for those who have the ingenuity and want to take the risks to develop their own enterprise. Seventy-seven percent of the businesses exporting right now are small and medium enterprises (SMEs). It's true that they represent less than 20% of the total volume of exports, but (it's still) very significant.The country's commercial policy has to be at the service of its development policy, not the other way around. Costa Rica's development policy cannot be only its trade policy.

You may be interested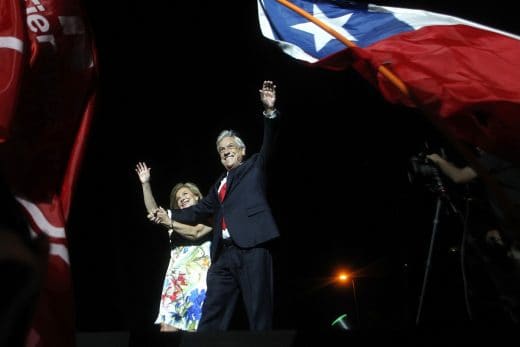 Chile
143 views
Billionaire Piñera to return as Chile's president
Paulina Abramovich / AFP
-
December 18, 2017
Electoral authorities said the 68-year-old conservative, who previously led the South American nation from 2010-2014, won 54 percent of the vote, nearly eight points above his leftist rival Alejandro Guillier.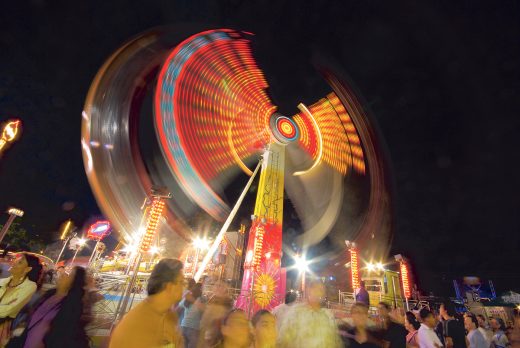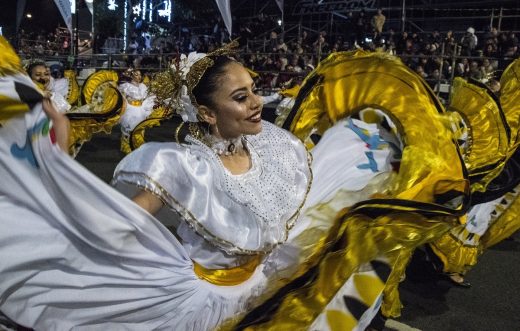 Holidays
2854 views
PHOTOS: Costa Rica's Festival of Light
AFP
-
December 17, 2017
Costa Rica's traditional Festival de la Luz, a holiday parade through the heart of San José, filled the capital with…