Fishing Slow Despite Tournaments
The Annual Michigan Boys tournament wrapped last weekend out of the Flamingo Marina with the slowest fishing in the 11-year history of the event, according to Wetass II skipper Sonny Kocsis, who organizes the competition.Winners are determined by a point system, with 300 points for each marlin caught and released, 100 points for each sail and one point per pound for tuna and dorado more than 20 pounds.According toKocsis, the top boat was the Permit II with 1,220 points, trailed by the Good Day II, 1,215 points; the Encantador, 1,000 points and the Good Day I, 800 points.An 800-pound marlin was caught and released on an off-day on the Navigator, but it did not count in the tournament. I hope things snap back to normal before the Costa Rica leg of the Central America Presidential Challenge billfish tournament slated at Ocotal Beach Resort on June 27-29. For participating info, e-mail:pezvelajv@aol.com.Club Nacional de Pesca had a shore-fishing tournament on Lake Arenal last weekend, with nice fish scoring top honors.I have yet to take a rainbow bass (guapote) more than a pound fishing from shore, but these guys know how it is done. Top rod was Alfredo Arguedas, Sr. He nailed a 3.76 kilo (8.27 pounds) lunker for first place.Close behind was Felipe Castro, 3.54 kilos (7.78 pounds). In third, Fernando Arguedas, Jr. 1.14 kilos (2.5 pounds); fourth Alberto Gutiérrez, also 1.14 kilos, and in fifth place, Eduardo Camacho, 1.02 kilos (2.24 pounds). All the men fished with lures; no bait.Arenal is a tough lake to fish from shore, requiring more hiking through the brush than this old man is up to.I spent last weekend with my son Rick, who runs the Kingfisher at Playa Carrillo, and family, but we didn't get on the water. He echoed what we have been reporting – that fishing has been slow, although the Kingfisher has scored a couple of sails and a marlin in the past week or two. Still no word from anyone farther south, so suspect pickings are pretty slim all the way to Golfito.On the Caribbean, Río Colorado Lodge reports rain and overcast skies with water rough at the river mouth. Four anglers went in Monday morning, but only two braved the rains and managed to jump two tarpon in the river. Those who stayed at the lodge did get a jack crevalle from the docks.For more info on fishing or assistance in planning a trip to Costa Rica, contact Jerry at jruhlow@costaricaoutdoors.com or visit www.costaricaoutdoors.comSkippers, operators and anglers are invited to e-mail or call Jerry with fishing reports by Wednesday of each week. Call or fax: 282-6743 if calling from Costa Rica, or through the e-mail address above.

You may be interested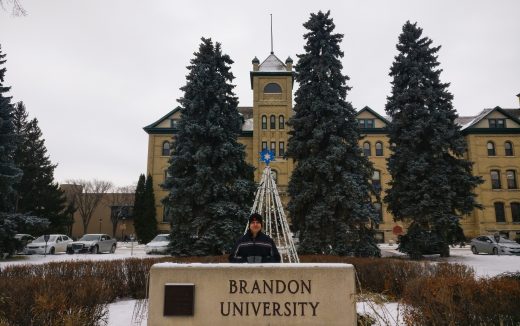 Please Send Coffee!
977 views