Solís Aims to Redefine Country's Trade Goals
(Second in a series on presidential candidates' positions on the economy, business and trade.)WHILE the past 20 years have brought about economic growth in Costa Rica, the same two decades have also seen a growth in poverty here, Citizen Action Party (PAC) presidential candidate Ottón Solís told a recent meeting of the Costa Rican-American Chamber of Commerce (AmCham).This reality is what drives Solís' economic policies, with the goal of creating a Costa Rica where everyone benefits from a growing economy and increasing trade, he added."The way things are working, we aren't going to get ahead," Solís said. According to the candidate, the solution is not the Central American Free-Trade Agreement with the United States (CAFTA) as it is written. Although the trade agreement will take effect Jan. 1 for six signatory countries (Costa Rica is the only country that has not ratified it), Solís continues to advocate renegotiation.HIS objections are myriad: from U.S. agricultural subsidies to conflict resolution procedures to the opening of Costa Rica's state-run monopolies on insurance and telecommunications.The candidate said his party's seven legislators will vote against CAFTA when it is sent to the Legislative Assembly.However, Solís refused to answer AmCham questions regarding what he would do if unions hold a national strike when the trade pact is submitted, as they have threatened. His party has recently attracted some union interest and support.Despite his criticisms, Solís said he values the role of CAFTA."CAFTA has made the country think, 'What is the route of development we want?'" he said.FOR Solís, that route should detour from the current production techniques toward a niche market where environmental and labor standards are valued.According to the candidate, consumers are increasingly placing their ethics in their consumerism. They are willing to pay higher prices to guarantee environmental protection and fair labor standards, evident in the growing organic and fair trade markets.Under current production and farming techniques, "we have had to eliminate environmental norms and offer cheap labor in order to compete… with China and Africa," Solís said, adding that this is not sustainable.Costa Rica should develop its investment, export and agricultural agendas focusing on this ethics-based market, he told the group. The country's international reputation for environmental conservation, democracy and human rights provides it with a head start over other countries in developing this fast-growing and highly profitable segment of the market, he added. This development model is labor intensive, providing valuable skilled jobs. It would also require the country to prioritize investing in science and technology, according to Solís.BEYOND offering a new generation of incentives for companies that have environmental and social certifications, Solís aims to attract foreign investment by offering all investors macroeconomic stability, simplified permit procedures, good and affordable public services, first-rate infrastructure, a well-educated labor pool, and lower interest rates.Macroeconomic stability – a solution for a host of the country's ills, such as inflation, high interest rates and sluggish growth – can be created by eliminating the fiscal deficit through austerity measures, according to the candidate.Solís said that when he served as Planning Minister in the mid-1980s he dismissed workers and eliminated unnecessary expenses. His party has also consistently taken steps to reduce spending and use resources efficiently. Similar efforts must be carried out throughout the government, he said.Government agencies are not spending the money they are allotted to combat poverty, build new roads and design necessary infrastructure because of "managerial incapacity," he continued.This incapacity has caused ¢300 billion ($613 million) – 4% of the gross domestic product – to be wasted every year."We are not talking about corruption, we are taking about administration," he said. The candidate objects to political cronies, with no managerial experience, being named to head enormous institutions like the Costa Rica Electricity Institute (ICE) or the Social Security System (Caja), with budgets in the billions. He also pointed to cronyism in the hiring of teachers and in the Foreign Service."Fixing this costs nothing," he said. "The solution is to name people who meet objective requirements."IN order to provide the infrastructure necessary for trade and investment, Solís supports the use of concessions – privately funded public works projects – for airports, ports, highways and railroads. Concessions for a national railroad and an airport in the Caribbean port of Limón will be priorities, he said.However, caution must be taken to eliminate corruption in the concession process, the candidate added. Solís opposes opening ICE and the National Insurance Institute (INS) to competition, as stipulated under CAFTA. He said he does not trust that the opening will be conducted in a way that guarantees solidarity and universal access to these services for all Costa Ricans.AMCHAM will host Social Christian Unity Party (PUSC) candidate Ricardo Toledo this morning, National Liberation Party (PLN) candidate Oscar Arias Oct. 26 and Union for Change candidate Antonio Alvarez Desanti at a date to be determined. Libertarian candidate Otto Guevara addressed the organization in September (TT, Sept. 9). For more information, call 220-2200.

You may be interested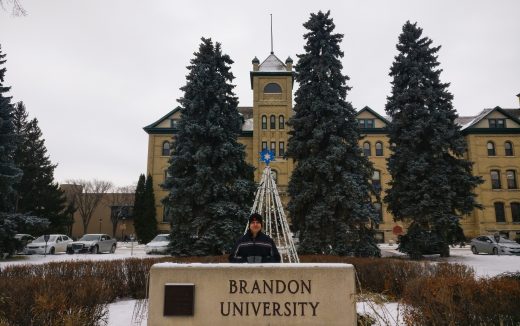 Please Send Coffee!
329 views