Health Services Limited In Indigenous Communities
PUERTO VIEJO, Talamanca – Ten-year-old Alejandro Dorindo runs barefoot down the dense jungle trails leading from his home, nestled deep in the Talamanca mountains, to the road through Playa Negra, Puerto Viejo, on the southern Caribbean coast. Despite missing a lung because of a bout of tuberculosis he suffered when he was six months old, this small but strong boy seems unfazed by the 45-minute trek he and others in Talamanca's indigenous Bribrí community must make out of the mountainous jungle to access stores, clinics and other services in town – a trek health and social workers say limits these communities' access to health care, leading to more health problems than in the rest of Costa Rica.While the Public Health Ministry and nonprofit organizations are working to bridge the gap by sending medical personnel to isolated communities, improving infrastructure and providing health education to children, they say challenges remain and progress can be slow."There's a lot of work to do in these communities," said Albert Brown, an emergency medicine specialist at the nearby Home Creek Clinic. "Sometimes people get sick and stay at home too long (before getting medical care). It's not easy to get to them – sometimes you have to cross rivers without bridges to get to houses that are very far away."SMALL emergency units known as Basic Equipment for Integral Health Attention (EBAIS) provide care from ten locations in the canton of Talamanca, in addition to the clinic at Home Creek.Medical teams also take monthly hikes to visit homes in Talamanca, Brown said; in some cases, helicopters have flown in to evacuate sick people from very hard-to reach areas.Despite these efforts to provide health care to rural indigenous communities, however, statistics show rates for infant mortality and infectious diseases are more than twice those in the rest of the country. A Public Health Ministry study found that in the areas of Costa Rica where its indigenous population is primarily concentrated – the canton of Talamanca and the southern Pacific region, especially along the border with Panama – there were 17 infant deaths per every 1,000 live births between 1995 and 1999, compared to seven deaths per 1,000 live births in the rest of Costa Rica.For Costa Rica to reach the development goals set by the United Nations Millennium Declaration, it must reduce the number of deaths per 1,000 live births to nine by 2015. While the country is close to reaching this goal overall – the latest statistics from 2003 show an average of 10.1 deaths per 1,000 live births, down from 15.3 per every 1,000 live births in 1990 – infant mortality rates in indigenous areas remains significantly higher than the nation's goal rate.Death due to infectious diseases was also found to be more common in areas with large indigenous populations. Twenty-four in every 10,000 people died of infectious diseases from 1995-1999, compared to 10 in every 10,000 in the rest of Costa Rica.INITIATIVES are under way to address these problems and promote healthier conditions in indigenous communities, and progress has been made, said Health Ministry social worker Rosa Diaz, who has worked with the Bribrí for 15 years. Bringing aqueducts to deliver potable water and digging latrines has long been a focus of the Health Ministry's efforts in indigenous zones.However, geographical isolation and a lack of infrastructure still pose grave difficulties."Not having access (to clinics) is a serious problem," Diaz said. "We've got to look at the realities of these populations and make greater investments in infrastructure like walking bridges – in some areas, babies die because their parents can't carry them in."The Health Ministry does not have its own budget for projects in indigenous communities and must seek funding from other governmental organizations such as the Social Security System (Caja) and Mixed Institute for Social Aid (IMAS), as well as nonprofit organizations, Diaz explained.The budget for each project varies. For example, a project now under way to build more than 70 hanging bridges over the Coen River in Talamanca costs between 6-7 million colones (approximately $12,400-14,400) for each bridge. IMAS, the Caja, the Municipality of Talamanca and nonprofit organizations are providing the necessary funds.IMPROVING nutrition by adding protein to the diet is another important step toward improving health in indigenous areas, according to Geovanni Vargas, pharmacy director of William Allen Hospital in Turrialba, on the Caribbean slope.Working with children, whose habits are easier to change, is a key strategy in promoting healthy habits, said Vargas, who recently won first place at the International Pharmacy Congress in Egypt for his work with the Cabécar indigenous communities in the Chirripó Indigenous Reserve in south-central Costa Rica. Vargas developed a series of pictograms for health workers to use in teaching people who are illiterate, or don't speak Spanish, how to take medications. "Children are more accessible; adults already have their habits," said Vargas. "We have to teach hygienic, sanitary habits and better nutrition – these are fundamentals."BARRY and Nanci Stevens, residents of Puerto Viejo and co-founders of The Bridge, a nonprofit organization that serves the Bribrí, have seen firsthand the challenges that come along with living in nature, far removed from town."We've found that some people have to walk about 45 minutes to the nearest clinic, and some don't know how to the take a bus," said Barry Stevens, whose organization brings primary education, food, medicine and occupational development to those living in poverty in the Puerto Viejo area (TT, Dec. 24, 2004).Intestinal parasites, bad colds and a skin parasite known commonly as papalamoya and scientifically as leishmaniasis, which is transmitted by fly bites and causes bubble-like sores, are among common ailments they've seen in their work.The most common causes of illness in these areas, according to the Health Ministry, are poor sanitary conditions; exposure to insects, parasites and microorganisms; snake bites; inadequate hygiene; failure to immunize infants; and lack of potable water and latrines.SMILING, playful Alejandro knows what living deep in the mountains means in times of sickness. Because he had tuberculosis, he occasionally gets bad colds, one of which recently required an eight-day hospitalization. When he became very sick, his family hiked him down to the Stevenses, who drove him five kilometers to the Home Creek Clinic, Nanci said.From there he was taken in an ambulance to a larger hospital in the port city of Limón, about 45 minutes away.Like many of Talamanca's Bribrí, the largest of eight indigenous groups in Costa Rica, Alejandro's family of seven lives in a simple home with a floor made of wood from surrounding trees. Exposure to nature's elements is a part of life, and conditions aren't always sanitary. Wooden stilts about four feet tall raise the floor to protect it from washing away with the heavy rains that fall, without fail, every year, and plastic garbage bags, stretched around the floor's perimeter, create makeshift walls.The home lacks latrines and running water – services health workers say are vital to prevent sickness. A hole in the ground serves as a toilet, and water for drinking, bathing and cooking is collected in empty plastic containers from a nearby stream. An array of tropical fruits and vegetables provides subsistence for the family, in addition to staples like rice and beans Alejandro's mother, Maria Sánchez, buys in town. Still, protein is sparse.ALTHOUGH she likes the tranquility of living in nature – away from Puerto Viejo's noise and cars – and growing some of her own food, Sánchez said she'd like the family to move to Home Creek. "I'd like to have a well-made house. Here, when it rains, everything gets dirty. Water comes in, and you can't cook," said the 25-year-old mother of five children ages 11, 10, nine, seven and two. "If you're hungry, you have to bear it."The Health Ministry is in the process of planning the first national forum on health in indigenous communities, a three-day conference to be held in San José Oct. 26-28. Bringing together representatives from international organizations and Costa Rica's private and public sectors, the forum's objective is to create a space for interdisciplinary reflection on the status of health in these areas. For more information, call 223-0333.

You may be interested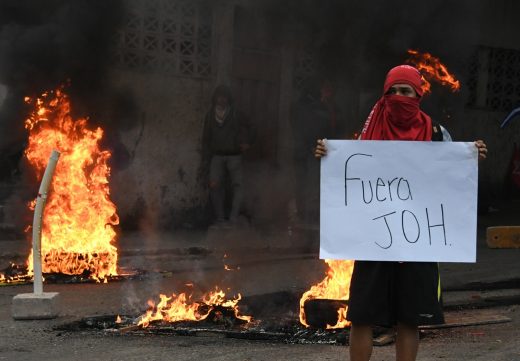 Central America
809 views
Honduran opposition protesters take to the streets
Noe Leiva / AFP
-
December 15, 2017
Supporters of the leftist opposition in Honduras blocked streets in various cities around that country on Friday, despite political repression,…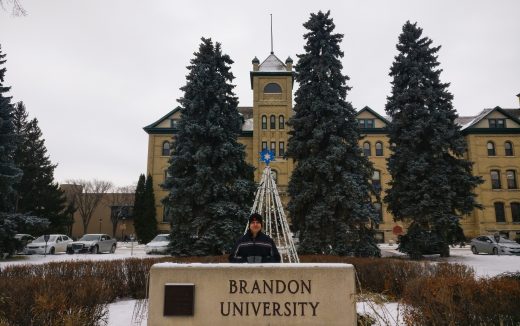 Please Send Coffee!
1888 views