Puntarenas, ¡Sí!
CALL me crazy, but I like Puntarenas. My first impression of this much maligned port city on the central Pacific coast was the typical one: hectic, hot and humid. The grotty industrial approach into town doesn't help. The whole place seems like an unpleasant waiting room for ferries to the Nicoya Peninsula, the tourist mecca across the Gulf of Nicoya. But, with every subsequent visit, the place's quirky character and offbeat attractions have grown on me.Before you dismiss Puntarenas out of hand, consider this: What other port city boasts a beach with an ecological thumbsup Blue Flag; guarantees spectacular sunsets; has some of the best seafood restaurants in the country (see separate story); is home to a beautiful old cathedral and a new marine museum with a tank full of sharks; and has inspired three musical odes to its charms? Throw in the Churchill, a uniquely Puntarenas ice-cream concoction, and you have a town worth a visit.Ode to PuntarenasPuntarenas has been a popular place for Ticos to spend a day by the seaside since the Pacific railway trains started delivering city-weary josefinos (San José residents) directly to the beach in 1910. Thanks to a 2000 millennial beautification project that spruced up the beach, the cruise dock and the Paseo de los Turistas, the seafront today has that peculiar charm exuded by many seaside towns: a mix of honky-tonk, sleaze and natural beauty, with traces of faded elegance.What sets the Puntarenas seafront apart, though, is that it's not only a tourist destination; it's also an open-air living room for the whole town. In the early morning, the beach is alive with porteños, as the residents call themselves, out jogging, walking, swimming and cycling. Sunset is a major community event. In the cool of the evening, locals gather in small groups to picnic, dance to car-radio music, or just sit back on lawn chairs to shoot the breeze and enjoy the fresh breezes off the gulf.Puntarenas has history, architectural charm, savory seafood and – something increasingly rare – a distinctive sense of place.You won't mistake it for anywhere else. It also has a palpable sense of community and a friendly atmosphere. On an evening stroll in the residential area to the north of the Paseo, you'll pass families chilling out in their fan-cooled portones, which they use as outdoor parlors. They won't let you pass by without a nod and an "adiós."If you like people-watching and lots of local color, come to Puntarenas on a weekend when the action peaks, especially during cruise-ship season. If you like your seaside towns quiet and tinged with off-season wistfulness, come during the week in the rainy season.ArchitectureAt its widest, Puntarenas is only 600 meters, or five avenidas, wide. At the historic center of this elongated town is the impressive gothic-revival Nuestra Señora del Carmen Cathedral, which looks ancient but was built in 1902 and recently renovated.The large park in front of the cathedral is a pleasant place to sit on a shaded bench and watch slices of small-town life go by: a circle of small schoolchildren practicing singsong calisthenics, or giggly groups of teenagers in high-school uniforms trying out their uncertain English on tourists.The fortress-like Casa de la Cultura, the city's former port headquarters and jail, anchors the other end of the plaza. This cultural center hosts art and photography Highway west for 115 km. For tourist information, visit www.puntarenas.com/catup or call Kattia Palacios at 661-2980.Beachfront HotelsAfternoons are for lazing on the beach or siesta-ing in an air-conditioned hotel room, building up an appetite for a seaside dinner. Along the Paseo, half a dozen pleasant hotels offer sea views, swimming pools and front-row seats for sunsets and the passing scenery. Here are my recommendations (rates are for low season).Hotel Tioga. This venerable, 46-yearold establishment is the Paseo's flagship hotel. The style is somewhere between art deco and '50s retro, with wide, airy hallways, stairwells and terraces lined with speckled, aggregate concrete floors. The walls are lined with fascinating framed photos of Puntarenas' turn-of-the-century glories and vintage wooden furniture. The best rooms are the top-floor "executive" rooms with higher ceilings and seafront balconies. A big selling point is the courtyard swimming pool, built around a huge guachipelín tree rooted on a tiny island.Some of the room furniture here is on the tacky side, and the elderly air conditioners can be noisy, as can the weekend crowds.But eating breakfast in the second-floor terrace restaurant, decked out in aqua and white tablecloths, looking out onto the ocean, you'll feel as though you're on an ocean liner. If you harbor any '50s cruiseship fantasies, this is the place to stay.Rates: $45-81, including breakfast and taxes. Information: www.hoteltioga.com, 661-0271.Hotel Alamar. The newest hotel in town is this blindingly white, two-story colony of plantation-style rooms and apartments, facing the sea and boasting two small swimming pools. The exterior is plantation style with lots of white gingerbread.The interiors are up-to-the-minute designer-modern, with sophisticated fabrics and window treatments, wall murals, decorator art and every conceivable modern convenience: cable TV, data ports, fridges and coffeemakers. The only drawback is that the well-equipped apartments attract families with lots of kids, so be prepared for a certain noise level during family vacation periods. Rates: $70-120 for rooms and one- and two-bedroom apartments, including breakfast and taxes. Information: www.alamarcr.com, 661-4343.Hotel Las Brisas. This fresh, blue and-white, motel-style hotel has one of the best vantage points for sunsets. The whole place feels Greek to me. In fact, the alfresco restaurant bordering the substantial pool features Greek food, and the owner, an avid photographer, has mounted his most recent photos of the Greek islands in the stairwell. Rooms are spacious and recently renovated, with new ceiling fans and air conditioning. Rates: $50-60, including breakfast and taxes. Information: hotellasbrisascostarica@ice.co.cr, 661-2120.Yadran Hotel and Beach Resort. At the far western end of the beach, this sprawling hotel overlooks the less groomed, quieter part of the beach. It has two pools – one large one and a smaller kiddie pool. And it's just around the corner from the ferry docks if you need to catch an early boat. Rooms are a little institutional but comfortable enough, and can accommodate families. Rates: $58-76, including breakfast and taxes. Information: www.hotelyadran.com, 661-2662.

You may be interested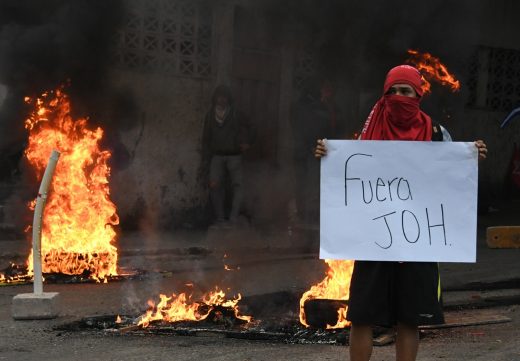 Central America
463 views
Honduran opposition protesters take to the streets
Noe Leiva / AFP
-
December 15, 2017
Supporters of the leftist opposition in Honduras blocked streets in various cities around that country on Friday, despite political repression,…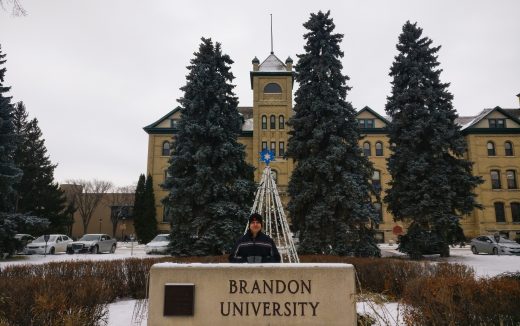 Please Send Coffee!
1563 views