Local Businesses Concerned Over Nicaraguan Tariff Threats
WITH Nicaraguan tanks and soldiers posted along the San Juan River, which separates Nicaragua from Costa Rica, and the Nicaraguan ambassador to Costa Rica back in Nicaragua indefinitely, relations between the two countries are strained, to say the least, in the wake of Costa Rica's decision to turn to the International Court of Justice at The Hague to resolve the dispute of navigation rights on the river.Costa Rica's announcement last week that it would bring the case before the court, in the Netherlands, set off a series of outraged reactions from Nicaragua. Measures included the increased military presence; a phone call from Nicaraguan President Enrique Bolaños to Costa Rican President Abel Pacheco asking him not to turn to the court; the arrest of a Costa Rican police officer by Nicaraguan forces; and threats from the Nicaraguan legislature to place a 35% tax on all Costa Rican goods coming into their country.This last threat remains a serious concern in Costa Rica, where the 35% tax could cost Tico exporters $77 million, a significant portion of the $220 million worth of goods exported to Nicaragua annually (TT, Sept. 30).At the heart of the conflict are Costa Rica's navigational rights on the river, which belongs to Nicaragua. Costa Rica maintains its police have the right to travel the river while armed, while Nicaragua claims this violates international treaties. When a negotiation period expired last week, Costa Rica announced its decision to turn to The Hague.THE 35% "Patriotic Tax," as it has been dubbed in Nicaragua, remains only a threat at the moment. The Nicaraguan National Assembly approved a bill Sept. 28 allowing them to apply the tariff if Costa Rica decided to present its case to The Hague, which it did Sept. 29.Legislators said the tax would help supply Nicaragua with funds for its legal fight against Costa Rica.At press time, Nicaragua had not activated the tax, but Liberal Constitutional Party legislator María Dolores Alemán told The Nica Times on Wednesday that the tax would probably pass.In Costa Rica, various members of the business community stated concern for the possible effects if the tax goes into effect."This has us very uneasy. Nicaragua is the country where we export the most types of products," Sergio Navas, Executive Vice-President of the Costa Rican Chamber of Exporters (CADEXCO), told The Tico Times. "There are many small and medium businesses participating in the export market to Costa Rica." ANSELMO Sánchez, President of the Costa Rican Small and Medium Enterprise Association, shared Navas' concern. The tariffs would affect not only the many small and medium businesses in Costa Rica, he said, but "there are some that have gone to establish (operations) over there, and they have to move their products (from Costa Rica)."Costa Rican products would lose a competitive edge in the Nicaraguan market, Sánchez said, and could be replaced by similar products coming from other Central American countries, or the United States.Alejandro Cortés, director of sales and marketing for Bridgestone Firestone de Costa Rica, told The Tico Times the company exports 7,000 tires a month to Nicaragua."Undoubtedly, it is something of great concern to us," Cortés said. "Thirty-five percent takes us out of the market." He explained that Bridgestone Firestone has plants in the United States, Brazil and Mexico from which they could supply their Nicaraguan branches, but that would increase costs."There is another topic that still is not clear, and that is if (the 35% tax) applies only to exports, or also to export transportation," said Navas of CADEXCO, referring to the ground transportation of exports headed to other Central American countries that must pass through Nicaragua. "WE have already considered this topic. . . because this is not the first time Nicaragua has turned to this tax," Trade Minister Manuel González told The Tico Times this week. "They have done it to Honduras in the past and they have threatened to apply it to Costa Rica in the past as well."González explained that in the case of Honduras, the tax was removed immediately when Honduras applied the same tax against Nicaraguan products. However, he said, "We believe that one arbitrary action (should not be) fought with another."It is a unilateral measure that goes against all regional and international conventions," González said, adding that it does not have a legal basis.If the tax were to be put into place, he said, the most likely recourse, for speed and efficiency, would be to present a complaint before the same International Court of Justice in The Hague. NORTH of the river, meanwhile, legislator Alemán acknowledged that Nicaraguan importers would be forced to shoulder the brunt of the tax. Still, she said, the tax would hurt Costa Rica by forcing Nicaraguans to stop buying Tico products."Nicaraguans will just have to drink Parmalat milk, rather than Dos Pinos," she said, referring to the Nicaraguan and Costa Rican dairy companies. Alemán, the daughter of former President Arnoldo Alemán, did admit that the issue of the San Juan River was often used as a war drum to get politically divided countries to unite to the beat of patriotism. She admits that is what her father did in 2002 to divert Nicaraguans' attention away from domestic problems, and says she thinks Pacheco is doing the same thing now, as a smokescreen to pass the Central American Free-Trade Agreement with the United States (CAFTA).However, she said, politicians on both sides of the river benefit from the issue. ANOTHER complication this week in neighborly relations came Saturday, when Costa Rican police officer Diego Ortiz was arrested on Nicaraguan soil in actions supposedly independent of the military mobilization, according to the Nicaraguan daily La Prensa. According to the daily La Nación, Ortiz was arrested with two other Nicaraguan men, one with Costa Rican citizenship. Originally charged with immigration violations, the Nicaraguan Public Ministry has since charged Ortiz with the kidnapping of Nicaraguan police officer Victoriano Castillo, La Nación reported.However, according to the Costa Rican Public Security Ministry, Castillo was not kidnapped, but rather arrested, on Costa Rican soil. La Nación reported in June that Castillo was arrested for illegally detaining two Costa Ricans in Costa Rica, and bringing them to Nicaragua, where they were jailed for six days."And even if (Castillo) had been kidnapped, it would have taken place in Costa Rica," in which case the crime would be the jurisdiction of Costa Rican police, Public Security spokesman Nicolás Aguilar said.NICARAGUAN President Enrique Bolaños, accompanied by army chief Omar Halesllevens, visited troops guarding the San Juan on Wednesday, and reiterated that Nicaragua will never allow Costa Rica to patrol the river with arms. Costa Rica, Bolaños said, only has the right to navigate certain sections of the river, and only for commercial reasons. "And this is only because in 1850 Costa Rica was producing 100,000 quintales of coffee and didn't have any ports to export or import merchandise on the Atlantic coast," Bolaños said. "So they had to travel up the Sarapiqui River to San Juan del Norte, where the trade ships would come in from Europe and the United States."Bolaños reiterated that Nicaragua is not willing to negotiate the issue of Costa Rica patrolling the river with arms."We are not going to give this permission. Worse yet, many Nicaraguans are now crossing to Costa Rica, and if one of these armed (Costa Rican) patrols passes by in Nicaraguan territory, the Nicaraguan in his own territory will feel threatened by a foreign police force. We are not going to permit this," Bolaños said.Nicaragua is also studying the possibility of filing a counter-suit against Costa Rica at The Hague, with the aim of stripping Costa Rica of any navigation rights on the river. The potential suit, legal experts say, could accuse Costa Rica of objectifying tourists, since Costa Rica is only allowed to travel on the river with "commercial objects."–Nica Times reporter Tim Rogers contributed to this report.

You may be interested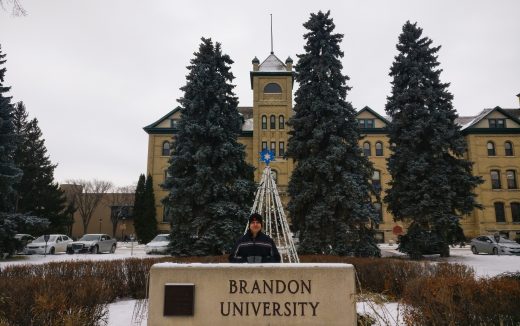 Please Send Coffee!
982 views