City on the Move: Real Estate Development in Managua
MANAGUA – For some people, the cozy confines of Granada are a little too cozy and confining. And life at the beach is a little too isolated, inconvenient and sandy.For big-city folk searching for the liveliness, culture, entertainment and anonymity of a big metropolitan capital, Managua is the closest thing you'll find to it in Nicaragua.After several generations of natural disasters and neglect, Managua is once again a city on the move.Fueled in great part by a recent repopulation of the city by well-to-do urbanites – many of whom are Nicaraguans who have repatriated over the last five to 10 years – Managua has undergone something of a housing explosion, giving rise to all the trappings of such expansion: grocery stores, PriceSmart, shopping malls, restaurants and movie theaters.THE upper-class repopulation of Managua began about five years ago, with a series of gated communities – Villa Italia, La Cumbre, Lomas Notre Dame, Acrópolis, Reparto San Ángel and Puntaldea – offering homes starting at $100,000. The homes sold quickly, with most of the communities selling all their lots during the preconstruction phase.Since then, another half-dozen high end gated communities have popped up nearby, with homes now selling in the range of $100,000-200,000.With the upper-class housing deficit resolved, residential developers are now targeting the capital's emerging middle class, said Norman Bonilla of Discovery Real Estate.Middle-class housing developments are offering three-room, two-bath homes in the $27,000-60,000 range, Bonilla explained.Unlike the more exclusive gated residential communities, middle-class neighborhoods do not have perimeter security walls keeping nonresidents out.Instead, the communities are a series of interconnected streets featuring 120 or so homes that conform to the architectural model of the development.The 12 middle-class neighborhoods, many of which are located in the area of Veracruz, on the south side of the city, will eventually flow into one another.A relatively attractive financing structure is one of the major differences between purchasing a new home in a residential development versus, say, an old colonial home in Granada. Local banks BDF, BANPRO, BANCENTRO and BAC have facilitatedgrowth in residential development by offering approximately 9% interest over a 20-year term, with 10% down.While financing options exist for older homes, they usually offer a higher interest rate over a shorter term.Financing options for residential communities have allowed many working class families with steady incomes to purchase a home that would otherwise be unaffordable, Bonilla said. What's still painfully lacking in the capital is dignified low-income housing.MANAGUA is a city on the rise, but it's also a city on the move – literally. The majority of the more than two dozen residential neighborhoods and gated communities are being built on the south side of the capital, which is also the highest point of elevation in the city.The area of concentration is in the Las Colinas, Villa Fontana and Santo Domingo neighborhoods, and along the highway to Masaya.The trend of residential neighborhoods on the south side of town is a relatively new one, Bonilla explained.In the 1960s, when Managua had a proper downtown center, it was located on the north side of town near the shore of Lake Managua, where the old cathedral and National Palace still stand. Neighborhoods such as Bolonia, Los Robles and Reparto San Juan became the outlying places to live for the middle and upper class.As the city has grown over time, these neighborhoods have become absorbed by the sprawl of downtown Managua.TODAY, the so-called "new center" of Managua is Metrocentro shopping mall. As a result, the outlying neighborhoods have migrated south along the highway to Masaya, on the way out of town. Investors purchasing individual plots of land on which to build their homes – independent of residential communities – are also buying on the south side of town. Lots in Santo Domingo, according to Discover Real Estate, go for about $20-35 per vara (an area measurement often used in Nicaragua, equivalent to approximately 0.7 square meters); in Esquipulas, lots sell for $12-18 per vara.Most buyers, however, are purchasing homes in residential neighborhoods or gated communities, so as not to have to bother with issues such as security, water, electricity, construction and land-title problems.For more information on real estate in Managua, see Discover Real Estate's Web site at www.discovernica.com.

You may be interested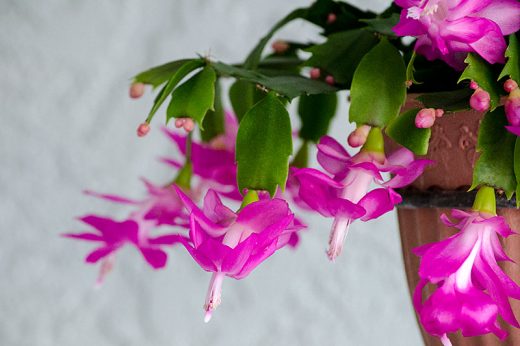 Environment and Wildlife
917 views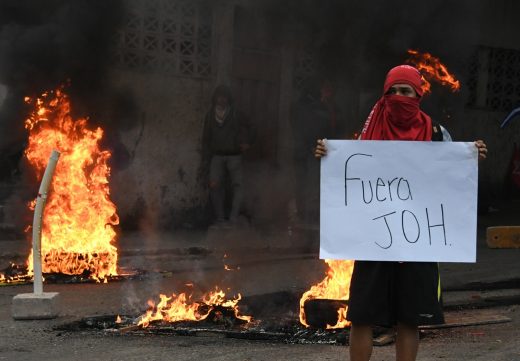 Central America
1700 views
Central America
1700 views
Honduran opposition protesters take to the streets
Noe Leiva / AFP
-
December 15, 2017
Supporters of the leftist opposition in Honduras blocked streets in various cities around that country on Friday, despite political repression,…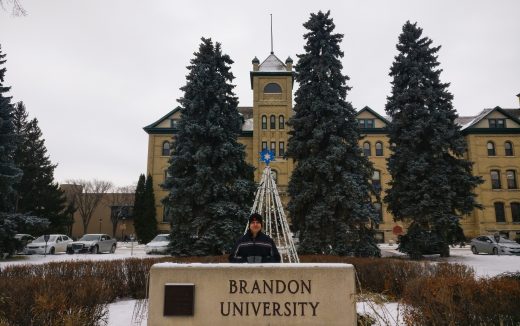 Please Send Coffee!
2499 views