UCR Investigators Study Youth Alcohol Consumption
COSTA Rican youth begin drinking alcohol at an average age of 14.9, according to a recent study conducted by the University of Costa Rica (UCR) Institute for Psychological Investigations, designed to identify psychological, social and demographic characteristics associated with the consumption of alcohol by young Costa Ricans.The Public Education Ministry asked UCR to carry out the study to evaluate the ministry's program "Si es con alcohol, no es conmigo" ("If It's with Alcohol, It's Not with Me"), which the ministry ordered to be implemented in all the country's public high schools in 2003.Using educational materials in 10thand 11th-grade classrooms, the program seeks to discourage youth from drinking by educating them about the effects of alcohol, according to Patricia Mendez, a psychologist in the ministry's Department of Orientation."The consumption of alcohol is one of the main public health problems in the country for adults, and youth are a reflection of it," Mendez said.THE study, carried out from September 2004 through March 2005, presented 720 Ticos in their first year of college with a questionnaire to determine demographic and psychological information.According to students' answers, they were categorized as "never drink," "drink very sporadically" or "drink regularly." Those surveyed average age 19 and come from public high schools in both rural and urban areas.Dr. Rolando Pérez, director of UCR's Institute for Psychological Investigations, agreed with Mendez that youth drinking is an area of concern."This is a very relevant topic," he said. "Costa Rican culture is a culture of alcohol."Among the study's conclusions, investigators found a link between consumption of alcohol and socioeconomic levels.Those from higher economic levels tend to consume more than their peers from poorer backgrounds."THEY have more money available to spend on alcohol, and can buy more expensive liquor than those with fewer resources, who tend to consume more beer," explained Dr. Domingo Campos, UCR coordinator of the study, when asked about the reasons behind this finding. The study also questioned youth about their social environments and found peers to be a strong influence: those who consume more alcohol tend to be surrounded by people who also drink more.Additionally, regular drinkers responded that they had their first contact with alcohol at a younger age than those who consume less or not at all.Investigators drew a series of conclusions linking alcohol consumption habits with psychological characteristics. They found that young people who drink more have less perceived control over their futures and lower self-esteem. Drinkers were also found to have a tendency to use an evasive, rather than active, approach to resolving conflicts, and to perceive more pressure to drink.IN terms of evaluating the Education Ministry's "If It's with Alcohol, It's Not with Me" program, the study found both positive and negative results, said Mendez.Study respondents who had participated in the program while in high school were found to consume less and show a better awareness of alcohol's effects.However, the study also found that not all public schools were implementing the program as mandated by the ministry, said Méndez said.The ministry plans to hold workshops to make sure all high schools are aware of the program and using the materials in the classroom.UCR investigators said they plan to present more of the study's results, including statistics on the relation between youth alcohol and drug consumption, at a later date.Relying on questionnaires is not the most comprehensive way to gain information, said Pérez, and UCR investigators hope to follow up by intensively studying a sample group of young people from high school through college to chronicle their alcohol consumption habits.Florida Bebidas S.A., a San José company that produces and distributes both beer and non-alcoholic beverages, finances the Education Ministry's "If It's with Alcohol, It's Not with Me" program and also funded the UCR study.

You may be interested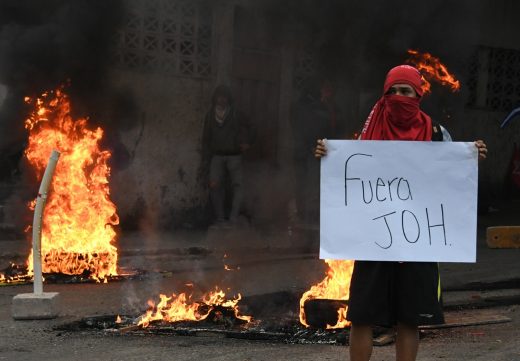 Central America
576 views
Honduran opposition protesters take to the streets
Noe Leiva / AFP
-
December 15, 2017
Supporters of the leftist opposition in Honduras blocked streets in various cities around that country on Friday, despite political repression,…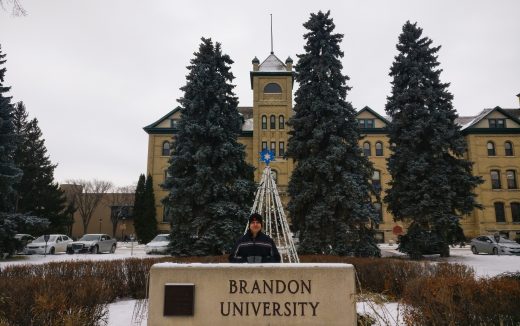 Please Send Coffee!
1672 views