Ticos Admit They Discriminate Against Nicas
EIGHTY-EIGHT percent of Costa Ricans admit their country discriminates against Nicaraguans, according to a poll released this week by Universidad Nacional (UNA).From taxi drivers to college students, Costa Ricans often express beliefs that Nicaraguans take jobs, don't pay taxes into the health-care system and are responsible for crime in Costa Rica."We Costa Ricans have attitudes of xenophobia towards Nicaraguans," said Vilma Pernudi, one of the authors of the survey. "We are aware of this discrimination, but who among us has stopped telling jokes, has stopped blaming Nicaraguans?"THE survey is part of a larger study on immigration and society being conducted by UNA's Institute of Social Studies on Population (IDESPO). The study doesn't conclude Costa Ricans are racist, but rather points out subtleties behind their discriminatory tendencies, with the goal of understanding the impact on human rights.Nearly all of those polled – 95% – say the number of immigrants in Costa Rica is very high (76%) or high (19%)."This opinion could be hiding negative attitudes toward immigrants," Pernudi said. The poll also revealed that 65% of Costa Ricans think Nicaraguans living here are worse off than Costa Ricans, while 17% think they live better than Costa Ricans and an equal number think their living conditions are equal to Costa Ricans'.Yet most of those who believe Nicaraguans' living conditions are better than or equal to Costa Ricans' say Nicaraguans achieve this because they receive government support here, not for reasons particular to Nicaraguans themselves, Pernudi points out.Only a quarter of the respondents who said Nicaraguans are living better than Costa Ricans attribute it to hard work."When we talk about Nicaraguans doing better than or equal to Costa Ricans, we talk about external factors, not personal efforts," Pernudi said.Reasons that Costa Ricans gave for Nicaraguans living in worse conditions in Costa Rica, compared to nationals, were that they are "exploited in our country," lack education, bring problems of their country here, live in shantytowns and send all their money to Nicaragua, or simply "because of their customs," among other explanations.HOWEVER, despite some discriminatory tendencies, the majority of those polled said Nicaraguans provide a very important economic support to Costa Rica and should have basic rights. Sixty-six percent said Nicaraguans should have equal rights to public health; 60% said they should have the right to work in conditions equal to Costa Ricans; and 55% said they should be able to organize themselves in groups or associations to defend their rights.Costa Rican attitudes toward Nicaraguans are spread across a wide scale, explained Luis Ángel López, another of the study's authors."Maybe Costa Ricans are willing to live with Nicaraguans, but aren't willing to have a Nica in their family… They may say Nicaraguans have the right to education, but not the right to school scholarships," he said. "In the end, those who feel the most threatened are those with the most severe attitudes."Furthermore, while similar attitudes are evident in immigrant-receiving countries around the globe, Pernudi said, they take on a particular twist in Costa Rica, which itself is underdeveloped.TWO out of three people polled said they have a high or very high level of contact with Nicaraguan immigrants in their daily life, primarily in their neighborhoods (72%), church (48%) and workplace (47%).López explained that beyond concerns about competition from immigrants for jobs or access to health care, Costa Ricans' discriminatory attitudes stem from how they perceive themselves."We have the idea that Costa Ricans are white and from the Central Valley," he said, adding that a negative sentiment is applied to foreigners who do not fit that description.López also blames the media for instigating discriminatory attitudes. For example, it has been reported that nearly one million immigrants live in Costa Rica, when López says the real number isn't even half that.The survey of 600 people was conducted Aug. 24-28 by telephone and has a margin of error of 4%.

You may be interested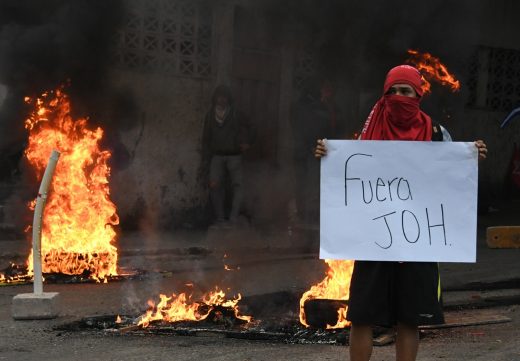 Central America
809 views
Honduran opposition protesters take to the streets
Noe Leiva / AFP
-
December 15, 2017
Supporters of the leftist opposition in Honduras blocked streets in various cities around that country on Friday, despite political repression,…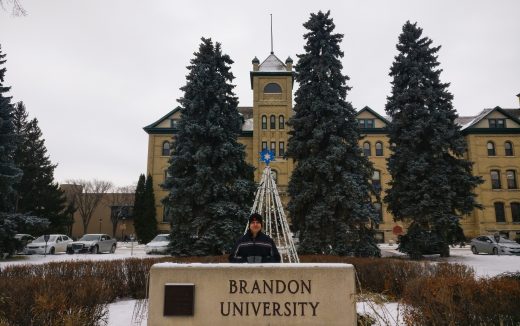 Please Send Coffee!
1888 views