Foodies Forge New Culinary Chaîne
WHAT'S a medieval order of French goose-roasters doing in Costa Rica? Bringing together birds of a feather who share a passion for the pleasures and camaraderie of the table. As anachronistic as it sounds, the Confrérie de la Chaîne des Rôtisseurs has officially arrived in Costa Rica, testimony to a growing interest in food and the rapid rise of exciting new restaurants throughout this land of once-bland casados.The renowned international gastronomic society, founded in Paris in 1950, harkens back to a medieval guild of poultry roasters (rôtisseurs) established by a French royal charter in 1248. The chaîne refers to the two chains that encircle the society's historical coat of arms. One chain represents the professional members of the order while the other stands for the individual food-loving members, who are called chevaliers (knights) or dames (ladies).Beyond the quaint French titles, what the Chaîne actually does is promote the appreciation and traditions of fine wine and food. Chapters hold competitions to encourage young chefs and inspire local restaurants to reach for new culinary heights. The society has more than 22,000 members in 70 countries, including branches in 46 U.S. states, Puerto Rico and the U.S. Virgin Islands. And now, thanks to the efforts of Alain Pierre Taulere, Costa Rica is the Chaîne's newest outpost.IN the space of a year, chef, restaurateur and bon vivant Taulere moved with his wife Bonnie to Costa Rica from Sarasota, Florida, opened Mar y Sol, an elegant French restaurant in Playa Flamingo with his son Jean Luc, and established the first Costa Rica bailliage (chapter) of the Chaîne.So far, the gourmet group has 38 members based in the Flamingo area, on the northern Pacific coast, and in San José. The Chaîne's first gala dinner took place at the end of May at the Hotel Paradisus Playa Conchal, just south of Flamingo, where a champagne reception was followed by a sumptuous dinner of six courses paired with six wines. Two more divinely decadent dinners were recently held at El Coconut Restaurante in Tamarindo and at Mar y Sol in Flamingo to induct new members who had missed the first dinner. On Sept. 17, five San José-area initiates were celebrated at an exquisite dinner at Restaurante Jürgen's in the eastern San José neighborhood of Los Yoses.TAULERE has strong links to the Chaîne. His restaurateur father was one of the original inductees back in 1950, and Taulere has been a chapter president, active in the U.S. Chaîne, for 25 years. His passion for food, wine and good company is contagious, and his energy is prodigious. With his arrival, the restaurant scene in Costa Rica may never be the same."I want to put Costa Rica on the gastronomic map of the world," enthused the chef trained in Toulouse, France. "The Chaîne is a great way to promote Costa Rica internationally."Chevalier Brad Lloyd agrees. The Canadian-trained chef is not only an individual member; he is also the echanson of the Costa Rica chapter, in charge of wine selections for Chaîne events. Lloyd is also operations manager for the Hotel Paradisus Playa Conchal."The Chaîne gives Costa Rica a little extra to offer, along with the volcanoes, hot springs, surfing and natural experiences," Lloyd said. "For me and the hotel, it's exciting to be able to tell our guests that with this new international standard, they're going to dine well, too."On a personal level, Lloyd said, he's delighted that he now has an opportunity to share his passion for food and wine with other members.WHAT does it take to become a member? Professional applicants have to pass culinary inspection. Four board members of the national bailliage attend a test dinner to rate the chef or restaurant on the quality of cooking, balance of flavors, portion size and skill in matching wines with food.To become an individual member, you have to be sponsored by two current members of the Chaîne, attend a dinner as a paying guest (where, yes, your table manners will be observed), and undergo an interview with the board to appraise your knowledge and appreciation of food.If you pass muster, you'll pay $300 to cover the first year's national and international membership fees and your induction expenses, including your own chain to wear around your neck at Chaîne events. Dinners are held throughout the year at restaurants and in members' homes for fees that vary with the type of dinner.Members must also make a pledge to "honor the art of cuisine and the culture of the table," as well as honor the duties of the brotherhood and respect other members. There are also a few strict rules to follow at the table: –No smoking.–Water is served upon request. (It used to be taboo, Taulereexplained, as wine was considered the only beverage worthy of thecuisine.)–Eat immediately upon being served. (Just as your mother always preached: Don't let your food get cold!)–No speeches except for food and wine commentaries. (Forget about politics and religion.)Additionally, you will never see condiments – salt or pepper – on the table. As any true dame or chevalier of the table knows, you take the food exactly as the chef has painstakingly seasoned it.IF you love food and wine, spiced with pageantry, history and good company – and have the money to indulge your fine tastes –you may be one of the missing links in this new food Chaîne.For membership information, contact Taulere at 654-5222 or BailiDelegue@costarica.lachaine.org. For more information about the society's history and worldwide activities, visit www.chaineparis.org.

You may be interested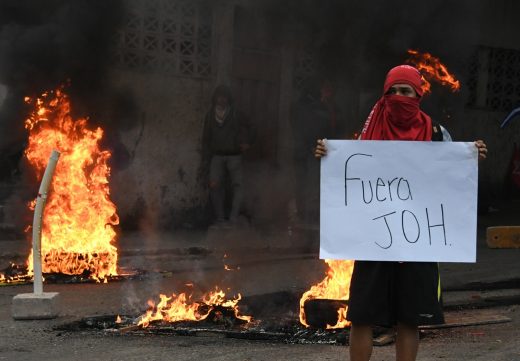 Central America
576 views
Honduran opposition protesters take to the streets
Noe Leiva / AFP
-
December 15, 2017
Supporters of the leftist opposition in Honduras blocked streets in various cities around that country on Friday, despite political repression,…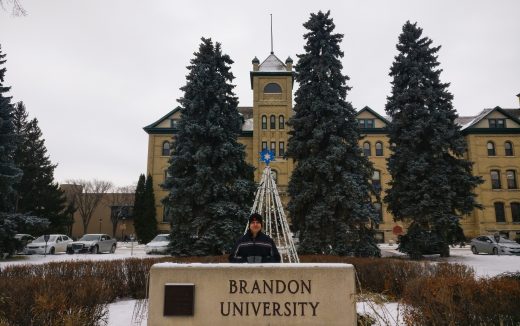 Please Send Coffee!
1672 views