Bringing La Penca to Television
Twenty-one years ago, four people, including three journalists, one of whom was Tico Times reporter Linda Frazier, were killed in La Penca, Nicaragua, when a bomb went off during a press conference held by Edén Pastora, a rebel leader during Nicaragua's civil war. The bomb was widely believed to be an attempt on Pastora's life, but, despite decades of investigation by reporters and victims, no definitive conclusions have been made as to who called for the assassination. No one has ever been convicted of the murders, though fingers have been pointed at both the Sandinistas and the U.S. Central Intelligence Agency (CIA).The tragedy and subsequent mystery have fascinated and disturbed people both in and outside of Costa Rica for decades. It has been the subject of various books and multimillion-dollar lawsuits. Now, it is the topic of the latest episodes of locally produced crime show "Protocolo 84." The first episode of a two-part series on the La Penca bombing aired last week; part two airs Oct. 4 at 9 p.m. on Channel 7. Appropriately enough, Tico Times contributor Susan Liang plays Frazier in the series. This is her personal account of the show's production.NERVOUS, I get a headache from worrying about my hair and outfit – which is really quite simple, as my character Linda Frazier, who died at La Penca while on assignment for The Tico Times, usually wore jeans and big shirts. Since we will be filming in a jungle-like place, I need only wear exactly that. I decide I will play Frazier as a loving, intelligent woman, excited to be meeting Edén Pastora and curious about what I will learn.When I arrive at the first read-through, I am sent into a room with some 20 other people, all reading scripts. I am given my script and hurriedly look for my lines – I have maybe four lines in the entire shoot.A half-hour later, we are asked to go to a living-room set where they film a regular sitcom; the assistant director introduces everyone, especially Costa Rican actor Vinicio Rojas, of "Caribe" fame, who has the role of Edén Pastora. Rojas talks about meeting the real Pastora the day before. Pastora talked for three hours about the bombing, the revolution and the counterrevolution, and told Rojas 15 attempts had been made on his life, the actor says.The assistant director then tells us that rather than read the script, we are to improvise. He explains the blocking and everyone starts yelling questions at the same time. It is chaotic, and all I am thinking is: "If I have to write my own script, why don't they pay me as a writer, too?"Rojas, however, is superb at fielding the questions, answering like a real politician: "Nicaragua is my country. My country can take money from anyone, but we will not be Cuban or Russian, but Nicaraguan. I have 15,000 troops with me and am ready to take the palace again."WE have done this a couple of times when director Ignacio Sánchez arrives. He says, "Since most of you are not professional actors, don't be too big. Those of you who have worked onstage, be natural." (As it turns out, every actor I talk to is professional and from all over. We are Russian, Colombian, English, North American and Tico.)After two hours, they send us home. The director asks us to get into our parts, understand whom we are playing, and be ready. My headache is worse.ON our first day of filming, we show up at the Don Carlos Hotel in the historic northern San José district of Barrio Amón to shoot the café scene. Makeup is applied (I always love that part). Four other actors and I sit around a table and go through our lines. Then it's lights, cameras and action! Well, no – no action because the lights are doing something odd. We go over the scene several more times until they fix the lighting and sound. Now it's the big time. We work the scene four or five times and then do it again with all the cameras in a different position.The director calls, "That's a wrap," and we all breathe a sigh of relief.EARLY Thursday morning we head to Puerto Viejo de Sarapiquí, in north-central Costa Rica, where we hang around in the main square while the actor playing the bomber is filmed getting the bomb at a bus station.By 2 p.m. we are once again made up, and we do the boarding-the-boat scene a million times. Afilm of water is sprayed on us because it has cooled off considerably, luckily for us, but we are supposed to look hot and sweaty. Then we board a tourist boat and head down the river. Gorgeous. We see anhingas, herons, toucans and oropendulas, and a kingfisher follows us almost the whole way.We arrive and disembark in the middle of nowhere during a tropical downpour, but it soon clears and we climb a muddy hill to a small house on stilts. This will be La Penca. A mother pig and her eight piglets in a sty greet us raucously. Pullets peck at the ground and a small boar hides out under the house.WE wait. It gets later and later. Finally the light and sound crew and director arrive. It has gotten too late for us to film our arrival, so we go straight to the press conference that we have already rehearsed. We tromp up and down the stairs and in and out of the house. The wooden floor is covered in mud. It is really late now, and the director asks us if we would rather eat or continue filming.We vote to film and go on to the moment of the bombing. Everyone is told to simply move back sharply. Abright light is aimed at the silver box holding the bomb.At about 10 p.m. we break for a sandwich, and then we are made up again with charcoal, glued-on fake shrapnel, and lots of blood. A Russian actor is in charge of the blood, and as he sloshes it all over us, we start calling him Dracula. Then we are to lie down and moan. Although Linda Frazier did not die here (she died hours later on the way to the hospital), I am to play dead.I'm grateful to be lying down, but I begin to think of the horror that this must have been and am terribly sad. We wrap at 1 a.m.

You may be interested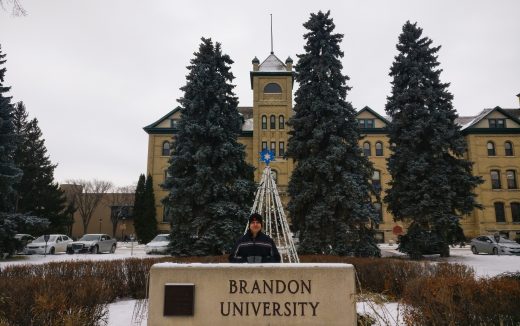 Please Send Coffee!
426 views