Port Delays at Caldera Cause Costly Chain Effect
LONG delays and backups at Costa Rica's Central Pacific shipping hub, Caldera, are resulting in higher prices for everyone from importers to consumers nationwide. Months – some say years – of problems at the port, which many claim is just too small, recently culminated in total paralysis, with so many containers awaiting transport from loading grounds that goods could neither enter nor leave for five days.The Finance Ministry claims its new system, TICA, which tracks and processes all customs declarations online, will expedite goods passing through Caldera, and that the problems caused by the implementation of the system, which led to the recent five-day shutdown of the port, are in the past. But others say TICA isn't enough, and that businesses and the Costa Rican economy as a whole are suffering while plans to expand the port move slowly ahead."TICA (during its implementation) just aggravated a problem that we already had, that we've had for many years," Pacific Port Authority (INCOP) President Paul Zuniga said. "Caldera is too small for the country's needs."DELAYS at the port create a domino effect, raising the prices of imported goods for everyone from the shipping company to the shopper.For example, Zuñiga estimates that every day a ship spends at port waiting for goods to be unloaded costs $25,000. In the first six months of 2005, boats waited a total of 5,844 hours (244 days) at Caldera, for a total of more than $6 million in costs during that period.These costs are absorbed by shipping companies and passed on in a chain from the importer, to the distributor, to the retailer, to the consumer.Luis Mesa, operations manager of Global Intermodal Systems, a trucking company that moves 600 containers per month through Caldera and Limón, has seen costs rise as trucks have, on occasion, had to wait at Caldera three to four days."As long as the trucks are parked, we have to pay that driver," said Mesa. "We have to absorb the costs. This has meant a delay for all production, and the cost of services has increased for importers and exporters."Global Intermodal Systems' big export clients include fruit companies Dole and Banacol, and Mesa said port workers have given priority to perishable goods to prevent them from spoiling.However, the bulk of Caldera's imports are metals, grains, vehicles and other nonperishable goods, which aren't given this priority status, and companies importing them have suffered the effects of delays at port."CALDERA has serious flaws," said Rafael Carrillo, finance director of the grain company Molinos de Costa Rica. "In these past years, there hasn't been enough investment in the infrastructure of Caldera. We could be shipping twice the amount we are." Boats have to wait in lines that are growing longer every day, said Carrillo, also president of the Chamber of Grain Importers (CASIGRA), and it's becoming difficult to find shipping companies that are willing to come to Costa Rica.Shipping company Rex Cargo International has experienced delays of up to four days at Caldera, according to that company's maritime services agent, Verónica Echenagusia.GLITCHES with TICA, implemented July 4, have been a big part of the problem, according to Echenagusia."Caldera has always been slow, but not this slow. Now they have to digitize everything, and if someone has a problem, it slows the whole process down," she explained.Importers stopped picking up containers at Caldera last month to protest TICA, which requires that 10% of all goods entering the port are marked with an electronic vehicle circulation permit that costs $600-800, Zuñiga said.TICA was deemed expensive and inefficient by businesses and shipping companies, which challenged the constitutionality of the vehicle circulation permits in the Constitutional Chamber of the Supreme Court (Sala IV). Justices upheld the Finance Ministry's authority to continue requiring their use.Now, Caldera is up and running again with TICA in place, but Caldera's underlying dilemma – slow transit because of inadequate facilities – persists.Pacific Coast ports Caldera, Puntarenas and Punta Morales ship a combined 23% of the country's imported and exported goods, while Caribbean ports Limón and Moínship the remaining 77%.While the other ports also face limitations, the consequences of inadequate facilities at Caldera have been more severe.Initiatives to improve the port have been in the works for years. In 2001, the Costa Rican legislature approved modernization plans, including the construction of a specialized dock to ship and store grains and new towboats, but a series of setbacks have stalled their implementation.INCOP proposed that private companies bid on these improvement projects and chose Consorcio Portuario Caldera, a consortium of Colombian and Costa Rican companies, to build the new grain dock, and Chilean company SAAM to take over Caldera's towboat services.INCOP's plans also include reducing the number of its employees at Caldera from 1,000 to 45 and allowing private companies to take over managing Caldera's work force.All these plans were stalled, however, in May 2004, when the Comptroller General's office rejected the plan and gave it back to INCOP, citing 129 "defects" to be fixed. Most of the defects concerned fees charged to shippers for docking at Caldera.Since then, INCOP has corrected the problems and plans to present the plan to the comptroller again early next month, Zuñiga said. If approved, construction of the new dock could start in February.Drawing on the private sector rather than relying on the government to expand Caldera is key, Zuñiga said, adding that he hopes this method will double Caldera's import and export capacity."Private companies don't have the same problems the state has to be able to make investments," he said. "They're not so contaminated with bureaucracy."Modernizing Caldera will be crucial if the Central American Free-Trade Agreement with the United States (CAFTA) is ratified here, Zuñiga said. The port would not be able to handle a significant increase in exports, and a backup of ships would result.CARIBBEAN ports haven't experienced a shutdown similar to Caldera's, but they too face shipping limitations due to size constraints and out-of-date facilities.Like INCOP, the Atlantic Port Authority (JAPDEVA) has plans to expand, which include constructing deeper docks to allow bigger, more modern ships to enter Limón and expanding Moín's terminal to decrease congestion and allow more cargo to pass through. JAPDEVA is in the process of looking for funding.

You may be interested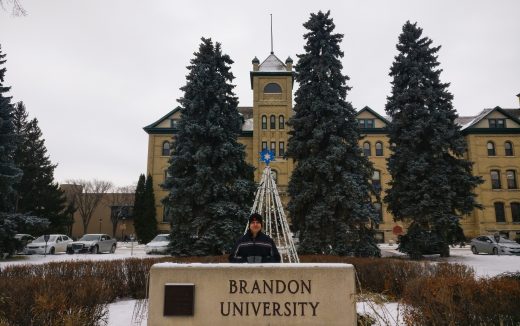 Please Send Coffee!
324 views