Chef Jacques Moves to New Location
CHEF Jacques Nicaise's European cuisine restaurant, though still known as Chef Jacques, has a new home in the center of Heredia, north of San José.Nicaise relocated from his rural mountainside setting in Santa Bárbara, above Heredia, where he had been for 14 years, to downtown Heredia, because he felt it was safer and more accessible."My regular customers are happy with the move, although some do miss the country setting," he admitted. As always, Chef Jacques does all the cooking himself."I'll sleep when I die," joked the spirited, hard-working Belgian, who got hooked on cooking when he was a student washing dishes in a restaurant."I was studying architecture, but found the domain of the kitchen much more appealing, so I stopped trying to build and started cooking. I have been tied to my chef's apron strings ever since," he laughed.CHEF Jacques' new premises are an interesting blend of rusticity and sophistication. A large barn door leads into the spacious dining room with its weathered cement floors, large semicircular bar and seasoned leather-backed wooden chairs.The tables are draped with forest-green cloths, and the crispy white overlays are set with a small vase of fresh flowers.By night, the restaurant is at its most attractive, when candlelight adds to the warm, old-world charm. Ceramic and red roof-tile lampshades, mobiles, colored glass bottles and strings of garlic are part of the permanent decor, while rotating art exhibits by Costa Rican artists change every month.A party of four of us – two who had already dined there before – set out to try Chef Jacques' offerings of traditional French and Continental cuisine.We found the selection ample but not excessive, tailored to please everybody's palate. For appetizers, we ordered pâté, smoked salmon, mussels and escargot.The pâté, a house specialty, was very good, as was the top-quality salmon. Served in their shells, the mussels, minimally overcooked, were excellently flavored, while the escargots, swimming in butter and parsley, lived up to their garlicky reputation.We passed on the special of the day, duck in a black cherry sauce, though it sounded very tempting, and on the lamb chops, which were not recommended because of a diner's previous unfortunate experience – possibly a bad day, as lamb can be a risky business in this country.Nevertheless, the carnivores were out in full force and ordered the top-notch imported beef. It was excellent, the generous- sized steaks cooked to perfection – rare, as ordered – and served with a choice of sauces, including the Chef Jacques special, classic béarnaise and a tangy green pepper sauce. The latter was a definite winner and comes highly recommended; flambéed in brandy, the fresh green peppercorns literally explode in your mouth.The pork tenderloin served with a Dijon-mustard sauce was very much appreciated, and the corvina a la meuniére received no complaints. Main courses were served with tasty potato rissoles, rice and a medley of uninspiring vegetables.The chocolate mousse was the star of the desserts sampled. An addition of grated almonds gave it a slightly different flavor and interesting texture. The apple tart was basic, and the crêpes, drenched in too much sauce, proved disappointing.THE white house wine, Citra Chardonnay, was very enjoyable; the red Montepulciano d'Abbruzzo was palatable. Our youthful waiter Isaac, formally attired in a black waistcoat, bowtie and white shirt, served us diligently, but filling our water glasses was not his strong point. However, he made up for this when he ran down the street to give us the doggy bags we'd left behind. Now there's service for you!The menu is in Spanish, but Isaac speaks some English and is on hand to translate if necessary. Prices compare to other restaurants of this caliber. Soups, appetizers and salads range from ¢1,900-3,900 ($4-8). Main courses vary: chicken, steak, rabbit and fish are ¢2,927-4,797 ($6-10); seafood, duck and lamb are more pricey at ¢6,911-9,757 ($14-20); and pastas and savory crêpes range from ¢2,000-3,000 ($4-6). The 13% tax and 10% service are not included in the menu prices.On Friday nights, live music adds to the enjoyment of the evening, and Chef Jacques emerges from the kitchen for the last two numbers."It's an ongoing tradition – naturally, I always sing in French," he chuckled.The restaurant is 250 meters west of the Cruz Roja (Red Cross) in downtown Heredia. Guarded street parking is available at night, and there is also a parking lot close by. Hours of operation are 11 a.m.-11 p.m., Tuesday to Sunday (closed Monday). For information, call 237-9115.

You may be interested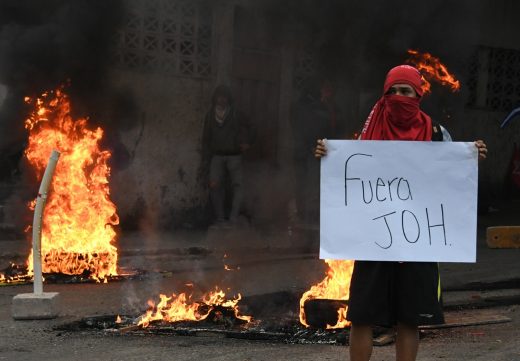 Central America
761 views
Honduran opposition protesters take to the streets
Noe Leiva / AFP
-
December 15, 2017
Supporters of the leftist opposition in Honduras blocked streets in various cities around that country on Friday, despite political repression,…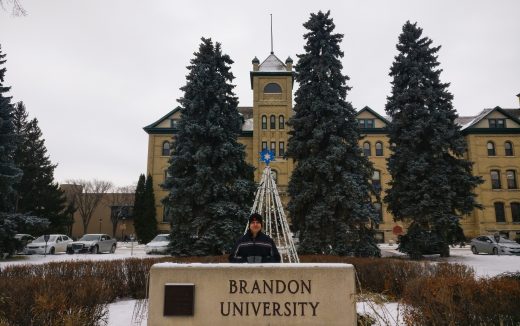 Please Send Coffee!
1852 views