Campaign Finance Reforms Unlikely
THREE years after a special legislative commission was formed to investigate campaign finance irregularities during the 2002 elections – such as candidates using offshore accounts and accepting donations from Taiwanese fugitives – legislators are perilously close to giving up on a bill that would prevent the same from happening during this year's campaigns.As the February 2006 election approaches, passage of legislation to reform the electoral code is becoming less and less likely, namely because some politicians have realized how hard the bill will hit their own campaign coffers.This is not because they won't be able to accept illegal donations, but because a small section of the bill cuts government funding for political parties in half, and some parties think the cut is too severe, National Liberation Party legislator Luis Villanueva explained."Last week I thought it would pass, but this week I am thinking it will be very difficult, which would be a total disgrace," said Villanueva, who is president of the commission to review donation anomalies and propose new legislation.LEGISLATORS had hoped to pass the law before the official start of the election season Oct. 1 so that it could be applied immediately. As that goal has become practically unattainable, the Supreme Elections Tribunal (TSE), which oversees elections, announced this week that some aspects could still be applied even if the reforms are approved after that date.The primary goal of the bill is to give muscle to an electoral code lacking control, transparency and sanctions for violators. It also aims to reduce the state financial contribution to political parties by $15 million, a reduction some legislators believe is so drastic that it will inspire the kind of corruption the bill is meant to prevent.DESPITE mounting evidence over the years that presidential candidates, including President Abel Pacheco, may have accepted illegal donations from unknown or foreign sources using complex parallel structures involving offshore banks, no one has ever been tried or convicted of the activity. Why? Because no clear, adequate system exists for their conviction, according to Oscar Fonseca, president of the Supreme Elections Tribunal."Currently, we have no regimen of penalties. (Authorities) can't do anything. Various complaints have been filed with the Public Security Ministry (regarding alleged infractions during the 2002 campaign), but they are there bouncing around. Nothing will happen," Fonseca said. "The new (proposed) law defines actual people who get punished in these cases."The bill prohibits donations of money or goods from foreign citizens or companies, and from Costa Rican companies.Only individual Costa Ricans can make donations. People who receive illegal contributions face six months to two years in prison, as do the foreign citizens or legal representatives of the foreign companies that make illegal donations.Furthermore, candidates cannot directly receive donations; if they do, they face two to six years in prison, along with the people or entities that offered the donation.Parallel structures to accept and receive donations – often using offshore banks – are also prohibited. People who use money deposited outside the country for campaigns will be punished with eight months to three years in prison.WHILE nearly all legislators support most of the bill for its ability to increase regulation and control of donations, it may not move forward based on one contentious issue: the amount the government will provide to political parties for their campaigns.Under the Constitution, the government must divide the equivalent of 0.19% of the Gross Domestic Product (GDP), approximately $32 million, among political parties for their use during the campaign.This contribution is divided based on the amount of votes each party receives during the election. (The contribution comes after the election and parties often take out loans in anticipation of the funds they will receive.)This contribution guarantees democracy, according to the TSE's Fonseca. "Parties should not depend entirely on private donations for their survival; doing so can give one economic group a strong grip on politics," he said.But as the government's budget becomes increasingly strained and government spending has been cut everywhere else, politicians have determined the amount should be lowered from 0.19% of the GDP; how much it is reduced is the center of the debate.THE bill proposes reducing the contribution to 0.10% of the GDP, or $16.5 million. However, Social Christian Unity Party (PUSC) leaders have said Unity legislators will not support the bill unless the amount is set at 0.15% – $25 million.Unity legislator and party head Lilliana Salas told The Tico Times insufficient government support will make parties dependent on private donations. She also said $16.5 million is insufficient considering the large number of parties contending for the presidency – 14.However, under the Constitution, only parties who get at least 4% of the vote receive a share.The Libertarian Movement Party also rejects reducing the state contribution to 0.10%, according to the daily La Nación.This is the first election in which the party will receive the state funds, a practice Libertarians have staunchly criticized in the past. Libertarian candidate Otto Guevara has said they have been forced to accept the funds because private donations have been "Satanized."UNITY legislator Mario Redondo saidit is not true that his entire party supportsraising the proposed amount to 0.15%."The amount of the state funds doesn't make as much difference as what parties do with the funds," he said. "We need better regulation to ensure that parties don't spend these resources on flags and buttons, but rather on educating people about what their ideas are and training leaders to develop platforms. That will strengthen democracy, not mounting some spectacle."Redondo's past motions proposing such regulations have been rejected; however, he plans to present them again on the legislative floor when discussion of the bill begins.WHEN that discussion will begin is unknown. Legislators have been consumed by discussion of the Permanent Fiscal Reform Package, and Villanueva has not been successful in getting legislative support for an extra session to discuss electoral reform before Oct. 1.While the TSE's Fonseca maintains some aspects of the bill will still be able to take effect if it is approved after the official start of the campaign, he and many others, including Roxana Salazar, president of Transparency International Costa Rica, say the sooner the better."If this doesn't pass soon we will be in the same situation we were in during the last elections, and maybe worse," Salazar said.

You may be interested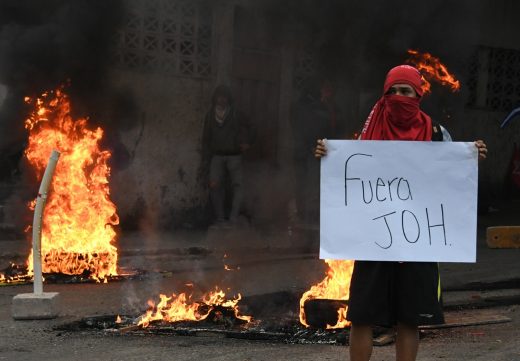 Central America
576 views
Honduran opposition protesters take to the streets
Noe Leiva / AFP
-
December 15, 2017
Supporters of the leftist opposition in Honduras blocked streets in various cities around that country on Friday, despite political repression,…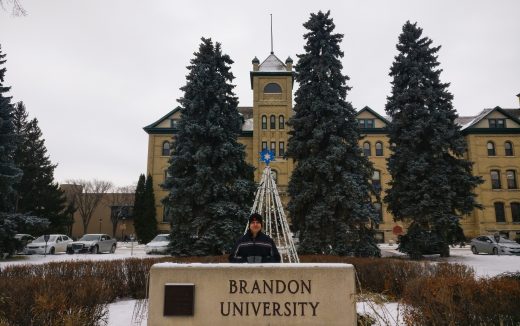 Please Send Coffee!
1672 views