Beauty Is in the Eye of the Photographer
Fifth in an ongoing series on Atenas-based artists.LOOKING at the fine-art photography of John Dessarzin, one is immediately aware there is definitely more to it than just pressing a button on a camera. Capturing images of such exquisite beauty and perfection requires the right equipment, excellent training, a schooled eye and a sensitive mind."While photographing, I see how the picture is going to be finished," says Dessarzin, 58, who one year ago settled in Atenas, a coffee town northwest of San José. "The rest," he adds, "is just a mechanical process."Both elegant and spirited, Dessarzin's photos encompass art, architecture, jewelry, landscape and nature, as well as celebrity portraits from his 41-year career.Born in Lausanne, Switzerland, Dessarzin is best known for his fine-art architecture photography and his work for the travel industry. His photos have been published in international magazines such as Architectural Digest and Arts of Asia magazine, and have been exhibited in Hong Kong, New York and Paris.He has contributed to nine coffee-table books, including "Venetian Glass," "Art Deco," and "The Somerset Hills (New Jersey Country Houses)." Sotheby's, the New York-based auction house for fine art, antiques, books and jewelry, has been among his clients. Fluent in English and French, Dessarzin worked for French television in New York and Paris, and produced marketing films for companies such as Canon, Pepsi and Sony. For seven years, he had his own studio in Manhattan.DESSARZIN admits he wanted to be a photographer since he was a boy of 11. "I knew it was my calling," he says. "I'm a camera man."Motion pictures were his first love. Fascinated by films and how they were made, he was a frequent visitor to the movie theater owned and operated by friends of his parents."In the theater," he recalls, "I had to sit on a pillow, because I was too short."Dessarzin, who names Richard Avedon, Ernst Haas and Irvin Penn as role models, holds a Master of Arts degree from École d'Ouchy and also studied at Switzerland's renowned École de Photographie de Vevey. To complete his education, he worked with master photographers in Europe and New York.HIS subjects have included evening gowns for Hollywood's Academy Awards, landscapes in Colorado, brochures for hotels and resorts in the Caribbean and Asian art in Japan and Hong Kong, where he lived for two years.The photographer has traveled extensively, making the world his studio. His portfolio of photo essays illustrates his journeys, reflecting his interest in global topics. Among his future projects is a memoir book based on his life and work.Dessarzin says one of his most impressive travel experiences was a three-week trip to the Ukraine in 1996, 10 years after the nuclear disaster of Chernobyl."I called this essay 'The End of a Nuclear Dream,'" he says. "In Chernobyl, I was allowed to see everything: the death zone, the farmers who came back after 10 years, and the children with thyroid cancer who had to undergo surgery."THE move from Tuxedo Park in upstate New York to the tranquil outskirts of Atenas turned out to be the right thing for Dessarzin and his wife Dorothy. The couple especially likes the people and the beauty of the landscape here."This country has no army, and its mountainous areas remind me of my little Switzerland, giving me great peace of mind," Dessarzin says.His state-of-the-art studio enables him to continue working for clients and experimenting with different forms of photography, both analog and digital."Using digital equipment, I can be much more creative, he explains. "I instantly see the results."WITHOUT using Photoshop filters, Dessarzin produces his altered photographs mainly with special scanning techniques.Pinhole photography, he explains, is the revival of the camera obscura, in which a tiny hole replaces the lens. Exposures are long, ranging from half a second to several hours. The images taken with this "natural camera" are softer, having nearly infinite depth of field. The use of infrared filters and cross-processing of exposed film are methods Dessarzin also likes to explore."Fine-art photography is always a learning process," he says. "It's from my soul, how I see it. The idea is to amaze the onlooker – 'Wow! How is that done?'"For more information, call Dessarzin at 446-9045, e-mail him at john@dessarzin.com, or visit www.dessarzinphotography.com.

You may be interested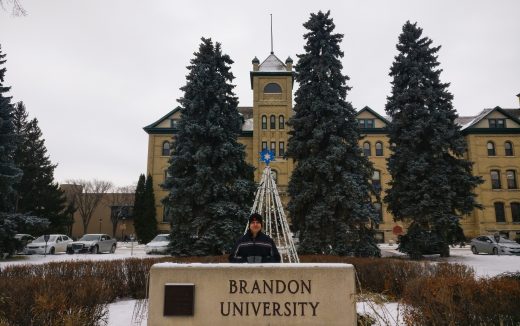 Please Send Coffee!
429 views