Tamarindo Gallery Showcases Costa Rican Art
WHAT better way to introduce Costa Rican artists to the rest of the world than to exhibit their work in a gallery in one of the country's prime tourist centers? That's the idea behind Galería El Pelícano, owned and operated by artists Eileen Mora and Susan Adams, with help from the latter's spouse, Jesse Bishop.Although some of these artists have international reputations and others have had exhibits in San José galleries, according to the proprietors of this "Tico cultural pride venture," not everyone knows of their talent. With regard to Costa Rican art, most guidebooks only acknowledge the traditional Guaitil pottery of the Chorotega indigenous people of the northwestern province of Guanacaste. Until recently in Tamarindo, on the northern Pacific coast, local artisans' jewelry and crafts shared space with painted feathers and other tourist keepsakes."Costa Rican art is not only about Guaitil pottery or souvenirs," Mora explained. "These are some of the really established people, some with 25 years of experience. The pieces are their kids. They always study the people they give their work to. The artists are interested in having their work in Tamarindo because of the growth here and all the tourism opportunities."FOR example, now on display at Galería El Pelícano are the paintings of neo-pointillist Francisco Quesada Huete from San José.His technique uses tiny colored rectangles created by the brush tip, which, when viewed as a whole, form the picture. After closing his Galería Octubre 8 in San José after 25 years, Quesada left the spotlight.But when Mora spotted some of his art in a brand-new Estilos y Casas magazine feature earlier this year, she contacted him because she "loved his stuff.""Francisco Quesada Huete is an experienced artist and internationally recognized," she said. "Sure, there are (bigger) galleries in San José, but he was convinced to show at Galería El Pelícano because he liked the Tamarindo area. He's already sold (a piece) from here."The list of talent goes on. After seeing some of Adrián Gómez's creations at his Art in Public Spaces project in San José, Mora invited him to show a series of "Swings" paintings at El Pelícano. Adams and Mora agreed that the artist who currently best represents Costa Rican folkstyle art is Juan Castillo Ramírez from Turrialba, and made sure to seek him out for representation in their new place. Also now displayed in the Tamarindo gallery are Tico painters Janet Carballo and Francisco Molina, as well as sculptor Leda Astorga.EL Pelícano's Costa Rican focus actually had its origins in the unlikely town of Port Aransas, Texas, where painter Adams taught science and art. She calls the place "the Texas version of Tamarindo, with surfers, restaurants and bars." There, she married musician Jesse Bishop, and the two began visiting Costa Rica."We came here to wander, to paint the jungle," Adams said. "There are so many more colors in Costa Rica than in Texas, and there is so much to paint here, an endless supply of subject matter."Adams has been creating and selling her own oils and acrylics – scenes from all over Central America – since she first opened the Tamarindo Art Co-op in the old deli in front of Pozo Azul, where Bishop made his second career building beautiful wooden frames around the finished pieces.MORA paints mostly acrylics, and began her association with Adams and Bishop when she put some of her paintings in the original Galería El Pelícano, across the street from Essence Day Spa. Bishop and Adams represented her work, and it sold well, mostly to tourists who wanted something from a Costa Rican artist. Mora was born in San José, and although her father had dairy farms in the Caribbean-slope town of Guápiles, she preferred city life to nurture her artistic temperament."I have it inside; I have to draw or paint, since I was really young," she said. "In third grade, I used to sit at my desk and draw rabbits on all my friends' homework to make it all look nice. I used to go in the streets to see the artists, some of whom are now famous."Ten years ago, Mora moved to Tamarindo, where she met her husband, musician Nick D'Amico. As a matter of fact, it was a painting created for Nick that ended up being her first sale."It was of a woman with watermelon and fruit between her legs, all in a pastel technique," Mora recalled. "I'm often inspired by fruit – it's sexy. I felt really good that someone else loved it, so I let this Canadian couple buy it."WHEN Mora agreed to form a partnership with Adams, it was under the stipulation that she would represent only Costa Rican artists. Adams was delighted. One of the first to sign up was Alejandro "Tarzan" Villalobos, a painter whose Tico landscapes were recently used in Washington, D.C., by the World Bank as part of its art program – an incredible honor for an artist of any nationality. Villalobos was an art teacher at Mora's high school in San José, when she was a teenager."Later, he continued to do crazy stuff because he was always fighting for his way," she said. "So I contacted him, and here's his work."In the gallery's first months of operation, people are savoring and buying its pieces because of this same single-minded purpose – a belief in Costa Rica's best creative talents.

You may be interested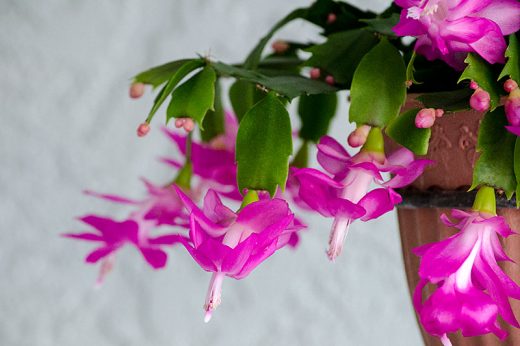 Environment and Wildlife
915 views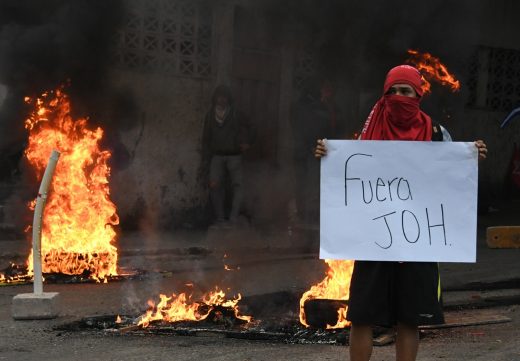 Central America
1699 views
Central America
1699 views
Honduran opposition protesters take to the streets
Noe Leiva / AFP
-
December 15, 2017
Supporters of the leftist opposition in Honduras blocked streets in various cities around that country on Friday, despite political repression,…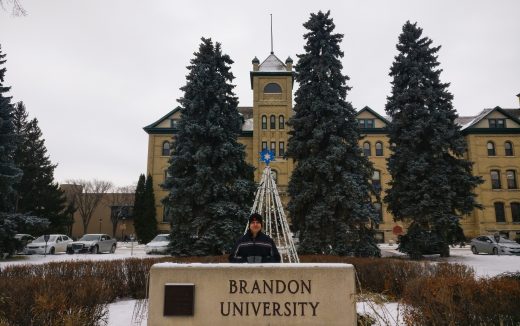 Please Send Coffee!
2498 views