South Korean Leader Pledges Cooperation
SINGING the praises of Costa Rica's natural beauty, abundant water and lush forests that may hold pharmaceutical treasures, South Korean President Roh Moo-hyun left San José Tuesday having put his money where his mouth is – $6 million for a biodiversity research center for joint research by Costa Rican and Korean scientists.The funds are just the beginning of what Costa Rican officials, along with other Central American governments, hope will be a growing relationship of investment and cooperation between South Korea and Central America following a summit this week between leaders of the two regions.Roh's visit, which began Sunday, included bilateral meetings with each country and a multilateral session in which Roh and leaders from Central America, Panama, Belize and the Dominican Republic said they would "strengthen relationships of cooperation." Short on concrete projects, the summit – held Monday at the Central American Institute of Business Administration (INCAE), north of San José – proved less substantial than the one-on-one meeting between Roh and Costa Rican President Abel Pacheco.ROH made no secret of his appreciation of Costa Rica's "blue sky and mountains" and the potential the country's landscape holds for the future of medicine.The Korea-Costa Rica Biodiversity Research Center, sponsored locally by the private National Biodiversity Institute (INBio), "will foster joint projects, such as the search for new medicines and nutraceuticals (food with curative properties)," according an INBio statement.Officials hope the center will open within six months with modern infrastructure and high-tech equipment.Other products of this week's summit may not become visible so quickly."If seeds of wheat are planted in spring, in fall we will have the harvest. But in the case of an apple tree, it is planted and then after four years one can expect to harvest the fruit. The meeting today between Korea and Costa Rica has given me the feeling we have planted an apple tree," Roh said.ON a personal level, Roh gave Pacheco a Korean version of Pacheco's book of poetry, "Más abajo de la piel"("Beneath the Skin"). Pacheco returned the gift with the same book, in Spanish.The Presidents also signed an extradition treaty. On the ministerial level, the two governments signed memoranda pledging cooperation in the development of information technologies and of small and medium businesses.These agreements, along with the joint biodiversity center, "are the types of agreements that will inspire new investment opportunities," Roh said.Accompanying Roh on his official visit were 70 Korean business leaders exploring the investment climate here, including presidents and chairmen from Samsung Electronics (not to be confused with the popular Sam-son, commonly found here), Hyundai Motor Company, LG Electronics and Daewoo International.While the South Korean President acknowledged the growth of democracy in Central America, he said, "Business people realize that Costa Rica belongs to Central America, but it is a different country, and for Korea, we have to have a different strategy to build cooperation with Costa Rica."ROH and other leaders said the investment climate in the region will improve with the Central American Free-Trade Agreement with the United States (CAFTA), set to take effect Jan. 1 for signatory countries other than Costa Rica and Nicaragua, which have yet to ratify it. He signed a declaration pledging his commitment to increase economic, commercial and investment ties with Central America, "taking advantage of the potential offered by both parties."South Korea invests $7.9 billion annually in the exterior, and 260 Korean companies operate in Central America. "We invite Korean investors to turn their eyes to this new market that offers immeasurable possibilities and gains," said Nicaraguan President Enrique Bolaños, adding that the Central American market has 40 million potential consumers and "large advantages" in labor and diversification.SOUTH Korea ranks 39th among Costa Rica's top 50 most important trading partners, according to the Foreign Ministry. In 2004, Korea invested $3.2 million in Costa Rica, making it the principal Asian investor here.The Asian country also offers opportunities for Costa Rica's exporters, according to Foreign Minister Roberto Tovar. With the third largest economy in East Asia and a 2004 per capita gross domestic product of $19,200 for its population of more than 48 million people, Korean officials expect imports to reach $300 billion by 2010.Since 1993, Costa Rica has increased exports to Korea – primarily parts for televisions, radios and other devices, integrated hybrid circuits and coffee – from $4.4 million to $11 million, the Foreign Trade Promotion Office (PROCOMER) reports.AT the summit, Roh announced South Korea's decision to become an extra regional associate in the Central American Bank for Economic Integration (BCIE) to further "tighten the ties of friendship and cooperation" between Korea and the region.Korean and Central American leaders also vowed to increase cooperation and exchange in the areas of security, health, education, technology, tourism, fishing, culture, art and sports.To further promote an exchange of education and culture, Costa Rica's first lady, Leila Rodríguez, met with her Korean counterpart, Kwon Yang-Suk. Rodríguez gave Kwon a tour of the National Museum before the two leaders exchanged information on projects each country is developing to improve education, culture and support for senior citizens.In addition, Central American leaders announced their support for Korea's effort to host the Winter Olympics in 2014 and the country's bid to become a non-permanent member of the United Nations Security Council for 2007-2008.WHILE Roh promoted foreign cooperation abroad, official discussion closer to his home began anew this week regarding North Korea's nuclear weapons program.The communist state demands the right tonon-weapons nuclear activity, particularly nuclear reactors to create power. However, U.S. officials insist North Korea's record shows it cannot be trusted with any nuclear capacity.During the summit, the Central America Presidents declared: "Peace on the Korean Peninsula is not only a problem of the Asian northeast, but also is tied in a direct way with maintaining world peace.The nuclear situation in North Korea should be resolved through reconciliation between the two Koreas and in collaboration with the six-party talks."Roh, who before being becoming President in 2003 was a human- and labor rights lawyer, told reporters here resolution of the conflict will take a "long time" but "we have the conviction it will be peacefully resolved.""If it is not resolved, conflict could increase," he added.

You may be interested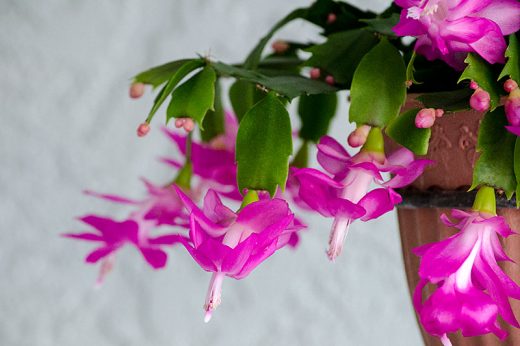 Environment and Wildlife
913 views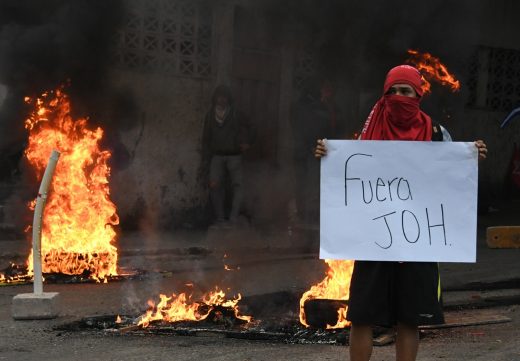 Central America
1697 views
Central America
1697 views
Honduran opposition protesters take to the streets
Noe Leiva / AFP
-
December 15, 2017
Supporters of the leftist opposition in Honduras blocked streets in various cities around that country on Friday, despite political repression,…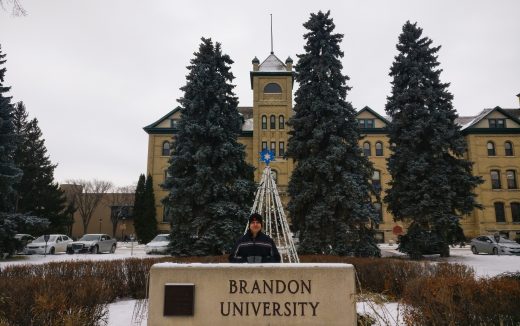 Please Send Coffee!
2496 views