Poet, Teacher, Linguistics Scholar Dies at 83
Oscar Chavarría, beloved Heredia resident, former professor of linguistics and The Tico Times' Poet Cornered, died Sept. 10 in San José at the age of 83. See the "Weekend" section of next week's Tico Times for a memorial including photos, remembrances and a selection of Chavarría's poems.Below are remembrances by Chavarría's son, Nicholas, and by friend and fellow Tico Times columnist Jack O'Brien.OSCAR Luis Chavarría Aguilar – husband, father, grandfather, uncle, brother, teacher and friend – died in San José on Sept. 10. Oscar, or Chevy, as he was known to those who loved him, was born in San José on Aug. 25, 1922. His parents were Ricardo Chavarría and Adela Aguilar. He was brother to Ricardo, Manuel and Ofelia.After going to school in San José and in California, Chevy served in the U.S. Army during World War II when he was posted to the Aleutian Islands. After the war, he studied at the University of California at Berkeley. In 1947 he met and married Ruth Frances Bachenheimer. He earned a Ph.D. in linguistics from the University of Pennsylvania in 1952. He and Frances had three sons during the fifties: Nicholas, Leon and Marco.From 1957 to 1967, Chevy was a professor of linguistics at the University of Michigan. During that time he became well known in the field of linguistics as an authority in Asian languages, particularly Sanskrit, Urdu and Pashto.From 1962 to 1964, Chevy and his family lived in India, where he worked with the U.S. Agency for International Development to set up an English Department at the India Institute of Technology. In 1967 he went to the University of Rochester in New York as the chairman of the Linguistics Department. He also wrote technical books on linguistic concepts.In 1971 he was recruited by the City College of New York to be Dean of the College of Arts and Sciences. In 1977 he retired from CCNY and returned to Costa Rica, where he worked in the linguistics department of the Universidad Nacional in Heredia, north of San José. He retired in 1987. During his years as a professor, Chevy was mentor to many who earned their Ph.D.Chevy's passion in his later years was cooking. He became well known by his friends and family as a gourmet chef. He made his own pasta from scratch, baked bread and prepared exotic meals. He was author of two cookbooks: "A Bite of Costa Rica" and "Cocina para Hombres" ("Cooking for Men").He was also well known for his sense of humor, which his readers and many fans looked forward to every week in The Tico Times. In addition to his immensely popular column, The Poet Cornered – which included his own poems as well as humorous articles and quotations – he wrote a fascinating series of articles about his adventures in Afghanistan, and frequent witty, sharp-tongued Letters to the Editor.Since 1982 Chevy and Frances had been living in the small town of San Isidro de Heredia, where Frances continues to reside. He will be sorely missed by his wife, sons, daughters-in-law, grandchildren Victoria, Alexis, Carlo and Miles, his sister Ofelia, nephews, nieces, cousins, students and friends. We thank him for his presence in our lives! –Nicholas ChavarríaWE must all mourn the loss of Oscar Chavarría, the Poet Cornered. Erudite, witty but mostly downright funny, he had an inexhaustible fund of enough jokes and stories to keep a whole roomful of people in fits of helpless laughter.Oscar had led a colorful life in exotic places like the Aleutians, India and Afghanistan, and his accurate reproduction of local accents and mannerisms added a dimension of credibility to the most unlikely tale. I am sure that wherever he is now, Oscar is cracking them up with his wit.Once a professor of linguistics, specializing in Sanskrit, he was still teaching that esoteric language right up to the last. But lately he had been suffering from what the medics call cardiac insufficiency, which is ironic seeing that he had the biggest heart of anyone I ever knew.Our sympathy goes out to Frances, his widow, and to his family, who have lost a dear man. It was a privilege to know him, and it will be a privilege to remember him forever. May he rest in peace.

You may be interested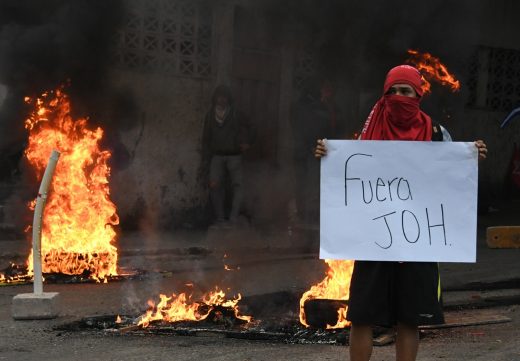 Central America
809 views
Honduran opposition protesters take to the streets
Noe Leiva / AFP
-
December 15, 2017
Supporters of the leftist opposition in Honduras blocked streets in various cities around that country on Friday, despite political repression,…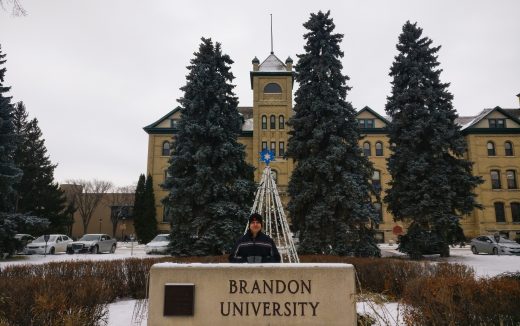 Please Send Coffee!
1888 views