Candidates Strive For New Leadership Style
"WE live in an ungovernable country, where democracy has evolved into a quasi-anarchy," National Liberation Party (PLN) presidential candidate Oscar Arias told the press last week during his party's national assembly to select legislative candidates. "Instead of reducing poverty, we have increased it. Instead of reducing inflation, we have increased it. Instead of reducing unemployment, we have increased it. This country cannot bear more of this… If democracy doesn't bear fruit, people are going to end up questioning the democratic system."Arias handpicked 10 of the party's candidates and greatly influenced the selection of the remaining 19, who he believes will win seats in Costa Rica's 57-member Legislative Assembly in the February 2006 elections. While some former Liberationists have criticized Arias' involvement as "despotic," Arias argues that far from being tyrannical, his strategy represents the kind of efficient central leadership necessary to save Costa Rican democracy. Other candidates, who echo Arias' criticisms of the lack of cohesion that has troubled the current administration, seem to be following the front-runner's lead.FEW observers deny that the Costa Rican government has reached an impasse. President Abel Pacheco has, for more than a year, operated without any apparent power of persuasion over legislators from his Social Christian Unity Party (PUSC), if he ever had it to begin with.Legislators, including Unity leaders, have moved at a snail's pace in voting on Pacheco's pet piece of legislation, the Permanent Fiscal Reform Package, which the President has advocated at every opportunity throughout his term. Furthermore, members of Pacheco's own party have been some of the most vocal critics of the President's administration and handpicked ministers.Pacheco is not alone in suffering from such dissent. The past three and a half years have been defined by party fragmentation, with legislators leaving their longtime parties to start another party or join a smaller group (TT, Jan. 21, Nov. 16, 2004).ARIAS and other candidates maintain that next May, when newly elected officials take office, will bring a return of governability to the Legislative Assembly through cohesive parties, leadership and coordination between parties."As a party we have nothing against establishing a coalition to govern, a coalition that goes beyond coming together to pass a law – an alliance to govern. This means establishing a common work area, and pushing two or three parties in this direction," Otto Guevara, presidential candidate for the Libertarian Movement Party, said last week."In these elections the leadership is much more consolidated and clear in National Liberation, in the Libertarian Movement, the Union for Change.Between these three parties, I think we can eventually come to an agreement on an agenda to push Costa Rica out of this standstill," Guevara said.GUEVARA is not considering a mutual agenda with political adversary Ottón Solís, candidate for the Citizen Action Party, who is in second place in the polls, preceded by Arias and followed by Union for Change's Antonio Alvarez Desanti and Guevara (who alternate between third and fourth depending on the poll).However, Arias, who won the Nobel Peace Prize during his presidency (1986-1990), did not put limits on the parties with which he would work."Twenty years ago, when I came to the presidency, I said that in life, it is more important to build bridges to unite than to build walls to divide," he told The Tico Times.He said he put this theory into practice in negotiations for Central American peace, as well as internally to pass legislation. "And I am going to repeat this again, 20 years later," he added.ARIAS said the fact that the Liberation national assembly supported his favored candidates is "extremely important" to returning governabilty to Costa Rica."We need a government with direction, with clear objectives, with a vision," Arias said. "But this vision is worth nothing if we don't have a strong mandate with legislators:men and women… who identify with my ideas, with my political ideology."The candidate believes public support will grow as a result of the party cohesion Liberation demonstrated last week and give the party a majority in the Legislative Assembly – 29 legislators.HOWEVER, Arias' demand that he name 10 legislative candidates – instead of four as has been done in the party's past – has inspired descriptions like "oligarchic," "despot" and "steamroller" from long-time Liberationists who left the party in January saying Arias was making the party cast aside its social and democratic ways.The candidate lashed out at reporters when they questioned him about his influence."Why don't you guys come to an agreement, with all respect? At the assembly of the Unity (Party), the candidate could not select almost anyone, and you strongly criticized the weakness of don Ricardo Toledo because he couldn't choose his people," Arias said. "In this case, you want to criticize me because I could choose." Arias said he advises his fellow candidates to do what he has done."I don't want to have, in the next government, a party where everyone does what they want, like what has happened to don Abel Pacheco. This is very sad, this lack of discipline. This is what makes us ungovernable. What is the alternative to democracy? Anarchy or tyranny. We don't want that."NATIONAL Union Party (PUN) candidate José Manuel Echandi appears to have followed Arias's advice. The former Ombudsman unilaterally selected eight PUN legislative candidates over the weekend.He, like Arias, could have named the top four candidates for the province of San José and the top candidates for the other six provinces, but left the number three and four seats in San José to be decided by the PUN national assembly.Echandi named himself the top-ranked legislative candidate for San José, a move that fellow presidential candidate Guevara will likely mimic during his party's forth coming national assembly.IN Costa Rica, legislators are not directly elected. Instead of voting for a specific candidate, voters vote for a party.The 57 legislative seats are divided proportionally between the seven provinces based on population – San José has the most, the northwestern province of Guanacaste the least.Each party makes a list of legislative candidates for each province in order of priority. Legislative seats are awarded proportionally in each province depending on the number of votes the party receives there. The more votes a party receives, the more legislators are selected from its list.Presidential candidates are allowed to also run for legislative seats. If a candidate is voted into the Casa Presidencial, he is eliminated from the party's list for legislator and the candidate that follows him on the list is moved up a notch.

You may be interested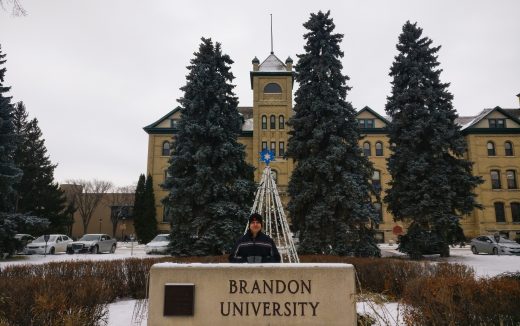 Please Send Coffee!
985 views