Tourism Seen as Key to Poverty Reduction in C.A.
MANAGUA – Visitors to Central America not only carry swimsuits, cameras and guidebooks; they also bring with them the ability to lift the region out of poverty, say representatives of the World Tourism Organization, an agency of the United Nations.The tourism industry has "enormous potential to alleviate poverty in Central America and throughout the world," said Eugenio Yunis, head of the organization's sustainable development tourism section, during a regional meeting of industry leaders this week in Nicaragua."But," he added, "the real work is only just beginning."THAT work is just what the governments of Central America are ready to undertake, according to regional officials who outlined their country's plans to use tourism capital to fight poverty.El Salvador, for example, has completed a "Poverty Map" of its country and objectively identified the areas of greatest need."El Salvador has launched a strong effort against poverty, and we are making sure that the investments go where they are really needed, not just where politicians want to put them," said Filipe Atilio Rivas Rivera, head of El Salvador's sustainable development initiative.COSTA Rica, El Salvador, Guatemala, Honduras and Nicaragua each summarized their plans to make tourism – specifically the kind of small-scale, niche tourism referred to as "sustainable" – work for the poor.The plans include improving rural infrastructure, identifying regional characteristics to showcase diverse cultural and natural resources, and investing in microenterprise."Sustainable tourism is a motor that can bring economic health to communities, regions and countries," El Salvador's Rivas told The Nica Times.This week's conference in Nicaragua was the sixth such seminar organized by the World Tourism Organization, which is seeking to launch a worldwide initiative to develop tourism creatively as a force for poverty elimination. Similar conferences have been held in Ecuador, Cambodia, Pakistan, and several regions in Africa.Nicaragua hosted the event in order to give Central American countries a much-needed opportunity to learn from each other and work together, said Maria Rivas, executive president of the Nicaraguan Tourism Institute (INTUR)."Sustainable tourism can help us preserve Central America's authentic culture, natural resources and biodiversity."The best type of tourism, leaders of the sustainability movement say, respects the cultural authenticity of host communities, provides stable income-earning opportunities and social services, and pays attention to the region's environmental integrity.Entrepreneurship and micro-enterprise were important themes of the conference, which featured presentations by nine successful tourism projects throughout Central America.GOURMET cheese and marmalade are two of the products the Salvadoran project Hostal Lempamar has developed to support its surrounding community."In our project, we also support fishermen who sell fish to the restaurant, boatmen who offer tours of the river, wine producers, artisans and more," said project representative Cristina Bernabe.The 12 people who work at the project's lodging establishment are mostly women – a point that the World Tourism Organization stresses."Women and youth are often excluded from employment initiatives," Yunis pointed out. "But tourism offers them opportunity."FROM Costa Rica, the luxury hotel Punta Islita touted the ripple effect it has had on its beach community.The hotel – a favorite of Baywatch and NightRider star David Hasselhoff – said its enterprise helps support 41 small businesses."Hotel Punta Islita's business model is predicated on the success of its surrounding rural communities," said Marcela Valdeavellano, director of the hotel's charitable foundation. "We offer employment, vocational training and health insurance, and the hotel fosters a sense of prosperity in what otherwise would be a highly impoverished region."

You may be interested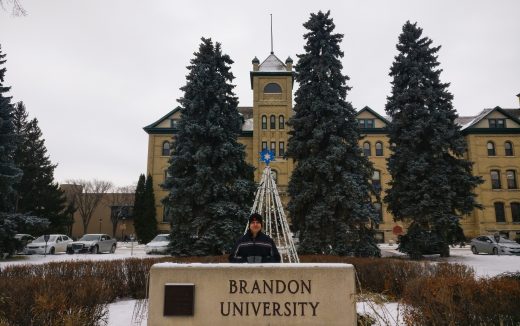 Please Send Coffee!
329 views