Researchers: Microfungi May Wipe Out Dengue Mosquitoes
ALTHOUGH no known cure exists for dengue, a team of Costa Rican researchers could be on its way to uncovering an effective, environmentally friendly method to exterminate the deadly aedes aegypti – or dengue mosquito – before it even crawls out of its pupal case.Researchers from the National Biodiversity Institute (INBio), which manages INBioParque in Heredia, north of San José, plan to undertake a scientific project called "Aedes Aegypti: Its Biological and Chemical Control," studying two microfungi that have eliminated dengue mosquito larvae in laboratory tests, according to INBio researcher Jorge Blanco.He explained that 96.7% of larvae placed in isolation with one type of fungi and 73.3% of larvae isolated with the other were successfully exterminated in previous INBio tests.THE investigation, which will examine this larvae-eliminating action and determine what causes the reaction, and whose first phase is expected to span one year, will be funded with a $27,000 donation from Pfizer Scientific Institute, an organization created by Pfizer, Inc., a multinational pharmaceutical company, to finance nonprofit health-related investigation projects."Dengue saturates our (Costa Rica's) health centers. Every day, hospitalizations drain more money from health authorities, but (the INBio investigation) might increase solutions," said Sylvia Varela, Pfizer's general manager for Central America. She added that Pfizer might increase its support if the investigation yields positive results.The Social Security System (Caja) spends an estimated ¢80,000 (approximately $170) per day on the hospitalization costs of each dengue patient, an amount that added up to the ¢500 million (approximately $1.04 million) the Caja had invested by last month on dengue hospitalizations this year (TT, Aug. 19).LATIN America lacks in scientific investigation, contributing only 7% of scientific research worldwide, according to Alfio Piva, INBio's executive director.However, Public Health Minister Rocío Sáenz said the revolutionary INBio investigation might provide a substantial contribution to strategies for dengue prevention nationally and internationally.Sáenz said dengue, a virus transmitted by infected female aedes aegypti mosquitoes, is a tropical disease that erupts from the combination of three factors: temperature, humidity and population.ANA Lorena Guevara, head of the INBio unit in charge of the investigation, said that in 1980, there were 60,000 reported cases of dengue in Latin America, while by 2000, the number had gradually increased to 700,000 per year. Most of those cases are reported in Brazil, which accounts for 70% of all classic dengue cases and 90% of all hemorrhagic dengue cases in Latin America, Sáenz explained.INBio began its investigations two years ago with funds donated by the Dutch government. Scientists collected dengue larvae throughout the country, from national parks to beaches, where dengue mosquitoes deposit their eggs in water accumulated in coconut shells and fishing boats lying unused on the shore – ideal dengue breeding pools, Blanco said.This preliminary investigation resulted in the gathering of 50 species of mosquitoes and 42 types of fungi believed to eliminate dengue mosquito larvae.Through isolation of the mushrooms with the mosquito larvae, researchers narrowed their investigation to the two microfungi currently under investigation.ACCORDING to the Public Health Ministry, Costa Rica has now been plagued by 17,103 reported cases of classic dengue since January, more than twice the amount reported from January through July (TT, July 15).Classic dengue symptoms include a sudden fever of more than 38 degrees Celsius that may extend from 5-7 days, pain behind the eyes, severe headaches, rashes, and digestive symptoms such as diarrhea and vomiting.The incidence of hemorrhagic dengue, a more severe form of the disease, has increased to 29 cases as of this week and may have already induced the country's first dengue death since 1999 (TT, Aug. 26). Health authorities are still awaiting laboratory results to confirm whether a patient who died in the Central Pacific port city of Puntarenas Aug. 20 suffered from hemorrhagic dengue or leptospirosis, a ratborne disease, the minister said.Hemorrhagic dengue includes all the symptoms of classic dengue, but may also result in liver enlargement and circulatory failure. In extreme cases, after a violent temperature drop, patients may enter a state of shock and die within 12-24 hours.HEALTH authorities have organized fumigating campaigns throughout the country this year, but they agree the procedure is costly, ineffective and damaging to the environment.While fumigating exterminates dengue mosquitoes, it does not destroy the larvae, deposited wherever water is accumulated, even in spaces as small as bottle caps, according to Minister Sáenz.As another preventive method against dengue, health authorities plan to fine people who have dengue breeding pools on their property, according to Public Health Vice-Minister Delia Villalobos. Public Health Ministry officials and members of the Basic Teams of Integral Health Attention (EBAIS) started inspecting homes Saturday and will begin applying fines or even jail sentences if they find breeding pools, Villalobos said.

You may be interested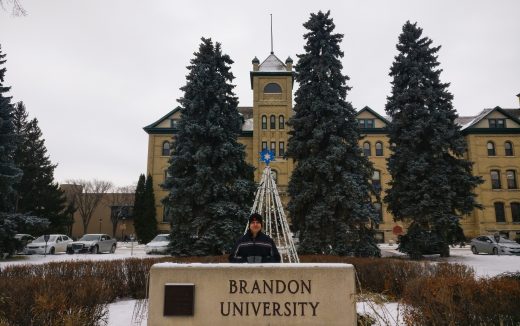 Please Send Coffee!
1009 views