Natural Healers Seek to Educated Public
AROMATHERAPY and other forms of natural medicine have been healing wounds for thousands of years, long before the term "alternative medicine" was ever uttered, according to aromatherapy student Andrea Becerra.However, in Costa Rica, alternative medicine has not received the recognition its practitioners say it deserves, which recently inspired a team of natural and holistic healers to form the Interdisciplinary Association of Naturalist Therapists and Complementary Disciplines (ASITENA), Becerra explained.The association, whose members come from fields ranging from psychology to acupuncture, seeks to educate the Costa Rican public about alternative medicine options and provide a sense of cohesion and support to natural healers."More than a joining of therapists, this (association) is the portal of a new culture that will take flight here," said ASITENA president Gerardo Chaves.ACCORDING to the World Health Organization (WHO) Traditional Medicine Strategy for 2002-2005, the terms "alternative," "complementary" or "non-conventional" medicine are used in countries where the health care system is based on allopathic, or conventional, medicine, which uses drugs to suppress symptoms.The equivalent term "traditional" medicine is used in other countries to refer to Indian ayurveda, traditional Chinese medicine, indigenous medicine, and Arabic unani medicine. Traditional or non-conventional medicine is "carried out primarilywithout the use of medication, as in the case of acupuncture, manual therapies and spiritual therapies," according to the WHO document.With short-term goals including holding three to four natural health fairs per year – it held its first in mid-August – and publishing a magazine promoting the benefits of natural medicine, the association wants to incorporate alternative health into the country's public health system in the long term."Costa Rica has not wanted to budge in this sense. We have had to take action ourselves," Chaves said.HOWEVER, Public Health Minister Rocío Sáenz says the ministry is aware of the importance of alternative medicine, and that public alternative medicine options are increasing – albeit slowly."On a global level, the World Health Organization has promoted its incorporation. In our public (health) system this change has been slower – gradual," she told The Tico Times.The minister mentioned a homeopath employed at Hospital México, a Social Security System (Caja) hospital west of San José, and an acupuncturist who works at a Caja hospital in the province of Cartago, east of the capital, as examples of the amalgamation of alternative and conventional medicine in Costa Rica's public health system.Sáenz said alternative medicine is on the rise in Costa Rica, but so far is primarily a field of private rather than public practitioners, because the ministry is not in a position to hire additional staff for public hospitals.THE Naturalist Therapists' association will obtain legal status next week but held its first meeting with a group of 10 healers from various disciplines in early August. ASITENA, growing by one or two additional members each day, is now made up of approximately 50 affiliates and aims to meet at least once a month, said Chaves, a somatic educator – or body healer – at Casa de Cultura Alternativa Osiris, in San Pedro, east of San José.Aromatherapy student Becerra, a member of ASITENA's board of directors, said the association is an "effort for the work of all people who work in alternative and holistic healing to be respected and recognized.""It (ASITENA) makes me feel grounded and is an acknowledgement that the work I do is serious, without losing sight of its intuitiveness," said Becerra, who runs a massage studio and sells aromatherapy essences in the western suburb of Escazú.BECERRA, 27, who said she chose her profession to improve people's quality of life, added that the association has many ambitious goals for the future, including holding more natural health fairs, the first of which was a success.During the fair, held August 13-14 at Best Western Irazú Hotel off the highway from San José to Juan Santamaría International Airport, ASITENA members exhibited their products and services.Products on display at the fair ranged from handmade peanut butter to aromatherapy sprays and oils and included activities such as healing dance workshops, regression sessions and family therapy sessions.The association will attempt to branch out to other provinces by holding its fairs throughout the country, according to Chaves, who said the next fair is scheduled for November, although its exact date and location have not yet been determined.ASITENA'S future projects also include assembling a directory with contact information for all the alternative medicine services in the country. The information, stored on a CD, would provide access to Web sites and telephone numbers, and the association hopes it will be available for sale during the next health fair, Becerra said.The association also has the long-term goal of building a Naturalist Center, where clients could find all the healing services they might require, including remedies and doctors, in one place, she added.For more information on ASITENA, contact Gerardo Chaves at Casa Osiris, 224-5691, or Andrea Becerra at 398-1999.

You may be interested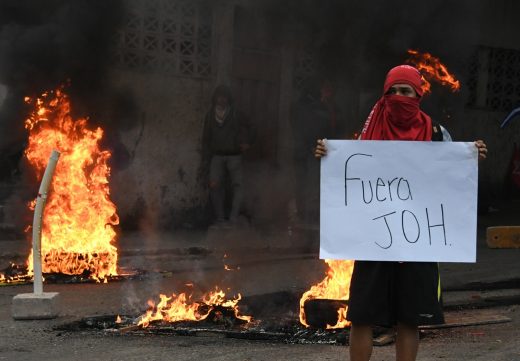 Central America
813 views
Honduran opposition protesters take to the streets
Noe Leiva / AFP
-
December 15, 2017
Supporters of the leftist opposition in Honduras blocked streets in various cities around that country on Friday, despite political repression,…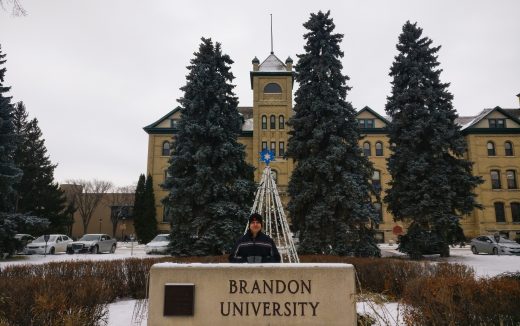 Please Send Coffee!
1888 views