La Mansión Inn: Luxury with a View In Manuel Antonio
FROM the moment you walk through the doors of La Mansión Inn in Manuel Antonio, on the central Pacific coast, you see why it's no secret that owner Harry Bodaan has rubbed shoulders with some very important people. But although Bodaan has played host to world leaders and movie stars, including some at his luxury hotel, he doesn't make the average guest feel like a nobody.Instead, Bodaan has used the experience and high standards gained from wining and dining the likes of Robert Redford and Mikhail Gorbachev to create a hotel that is grand in edifice and luxury but intimate in feel to every guest – from Chuck Norris to honeymooning couples to a single woman flying solo on a weekend getaway.TRUE to its name, the hotel does have a mansion-like air. With its stone structure, regal staircases, glassed-in hallways and elegant decor, La Mansión is not your typical beach hotel.While the hundreds of photos of Bodaan with the rich and famous distract from the unique and original art hanging in the hallways, the hotel's 18 lavishly decorated rooms and suites are fortunately free of these personal mementos.In standard rooms, sliding glass doors open onto quaint terraces with wrought-iron dining tables and ocean views, while inside, hand-crafted furniture from the Central Valley craft town of Sarchí graces the spacious rooms, which include bathrooms with large, double-headed showers.Suites, unique in size and style, offer myriad other pleasures, such as a personal grill, a waterfall in the bathroom or a selection of fine vodka and champagne accented by Russian artifacts.The Presidential Suite takes luxury a step farther, with 24-karat gold faucets on a Jacuzzi with ocean and jungle views, a separate living room and elegant dining area, a large balcony and a private staircase to the hotel's infinity pool.LA Mansión isn't for just anyone; its prices make it one of the most expensive hotels in Manuel Antonio. However, Bodaan is offering a special rate through Nov. 23 for people living in Costa Rica: $75 per person with a two-person minimum, for one night, dinner, breakfast and a drink at the hotel's famous Cave Bar, which is literally in a cave-rock formation, complete with bats.Dinner alone makes the residents' offer enticing. While many of the hotel's guests venture out during their stay to try the array of excellent and diverse restaurants in the Manuel Antonio and Quepos area, they often discover that what they like best is what they had all along at La Mansión – an award-winning kitchen serving classic cuisine with tropical overtones.The restaurant, which won the Pure Decadence Award from Elite Traveler magazine in 2004, is hardly based on the mass market. It serves only a handful of hotel guests every night, from a menu of land- and seafood dishes, such as chicken schnitzel viennoise with mango chutney and mahi-mahi veracruzana.WHEN it comes to hosting, Bodaan has been around the block. He helped set up the first independent nonprofit press club in Russia and has met Presidents, Prime Ministers and peacemakers from Nicaragua to India.Bodaan was also general manager of the National Press Club in Washington, D.C., in the 1980s, through which he met former Costa Rican President and Nobel Peace Prize-winner Oscar Arias. It was during one of Arias' visits that he invited Bodaan to Costa Rica.Bodaan took him up on the offer, and while he found breathtaking beauty throughout the country, it was Manuel Antonio he decided to call home. He helped develop the El Parador Resort and Spa, down the road from La Mansión Inn, but said after several years he realized he was looking for something more intimate than a hotel of 100- plus rooms.WITH only 18 rooms and suites, La Mansión is certainly no resort. But, though it's called an inn, it is clear from the moment you walk in the door that it is not an ordinary bed-and breakfast.At the same time, while the luxury and price put La Mansión in a different category, it maintains the personal attention one might expect from a B-and-B. This is not only personal attention in the sense that the bartender remembers you like your smoothies without sugar, or that if you want dinner from the excellent kitchen at 2 a.m., it's no problem (with advance notice) – but also personal in the sense that the 35 employees of La Mansión, 34 of whom are from Costa Rica, are people dealing with people, not nameless servants to elite visitors.The inn's employees seem very happy where they are, and many have been at the hotel since it opened five years ago. This job satisfaction translates into excellent guest service. While the managers, servers and kitchen staff enjoy providing service in their individual styles, they maintain professionalism and recognize their boundaries, adjusting them to guests' different personalities and needs.BUILDING this vision was not without its struggles and controversies.When La Mansión was built, neighbors complained that Bodaan was cutting down precious primary forest and killing the habitat of the area's wildlife – monkeys, sloths and a variety of birds. Bodaan denies he destroyed any primary forest on his one-acre, cliff-side property, and says he was very conscious of which trees to cut. The owner claims the controversy is a case of people who developed the land a few years earlier not wanting to allow those arriving later to do the same thing.Despite the controversial start and rough relations that continue with some neighbors, Bodaan says he is doing his best to serve the people and animals of Manuel Antonio and Quepos, building monkey bridges, donating money to Boy and Girl Scouts of Manuel Antonio, supporting a local animal shelter and adopting a handful of strays.As he takes steps to improve the community, Bodaan's attention remains focused on his hotel."I thought (La Mansión Inn) was ready five years ago, but I haven't stopped adding, improving," he said. "No one can use the excuse anymore that this is a developing country; there is a lot of very fine competition, so we must keep on fine-tuning to perfection."Room and suite rates range from $125-1,500 depending on the room and season. For information, visit www.lamansioninn.com or call 777-0002.

You may be interested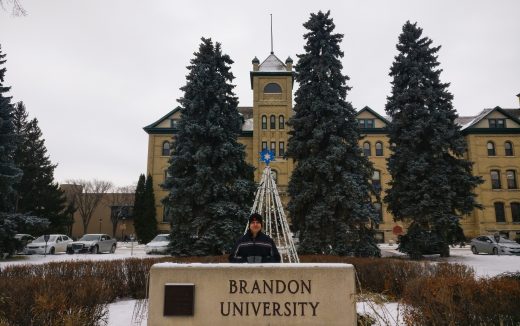 Please Send Coffee!
1007 views