Costa Rica's Informal Labor Sector: Creating a Nuisance, or Just Getting By?
THOUSANDS of workers – hundreds of thousands, maybe, nobody knows how many – are on the legal fringe in Costa Rica, earning money in otherwise legitimate enterprises that are not registered with the state. Some were absorbed into the spongy informal labor sector when the economy took a downturn, legal jobs dried up and the catchall informal sector expanded. Others were born into it: a legacy of artistic dexterity and furtive sales, mostly to tourists, or of small-time middlemen and farmers' families peddling produce in urban centers.Some have businesses they would otherwise register with their municipalities, but are hampered by ponderous bureaucracy; some skirt taxes by remaining unregulated; and others have professions that are not sanctioned by the law, such as street vending."The informal sector is a mattress for the economy," University of Costa Rica (UCR) economics professor Juan Diego Trejos told The Tico Times. "They work in opposite directions. It has been the most dynamic sector that has created the most jobs."TREJOS estimates that 28% of those working in non-agricultural jobs in Costa Rica, and 23% of all workers, are not legally registered with the government. The figure is the result of his exhaustive evaluation of the 2003 Household Poll, an annual survey of nearly 11,000 homes by the National Statistics and Census Institute (INEC). Trejos' work is compiled into 71 pages of tables and explanation, an epic stab at the issue that still, he says, is not enough."What we're doing here is making assumptions," he said. "(The INEC poll) doesn't ask things like, 'Is a taxi driver a pirate (working without a license)?' but it asks how much they earn, are they insured, etc."Trejos' research is based on the theory that low-volume micro-businesses, which are almost exclusively urban and non-agricultural, are generally not incorporated into the taxable and regulated economy. But, he said, the work is flawed – the results are not exact."We need a poll of businesses, which is not done here. It would be difficult because those kinds of businesses are hidden," he said.Street vendors, for example, make their livelihoods through a game of cat and- mouse with police officers, hawking toothbrushes, pens, posters of last decade's Latin music idols, homemade hammocks, pottery and rubber duckies – keeping one eye on the lookout, the other on the sale.HAMMOCK salesman Henry Cordero, 28, said police confiscate his duffel bag of goods once per week, on average. He recovers his property after paying a sliding-scale fine according to the number of hammocks, usually ¢3,000-7,000 ($6.25-14.50).The police and the May-November rainy season, when tourism slows, are his most persistent adversaries. Even while answering questions for this report, he had a policeman staked out.He nodded his shaved head at the Gran Hotel Costa Rica from his seat on the opposite side of the Plaza de la Cultura in downtown San José. "When he comes out, we'll take off," he said.He has a sixth-grade education, has worked the trade since he was 13, and, like both his parents, roams the downtown streets of the capital every day of the week targeting tourists for hammock sales. Visitors from the United States and Puerto Rico are his most frequent customers, he said.CORDERO fits the profile of a Costa Rican informal laborer in this country, where women do not dominate the sector, as in other Central American countries. Here, Trejos said, compared to neighboring countries, women can find legal work more easily.The hammock salesman was in an eight-day slump at the time of the interview. He said he makes about ¢70,000 ($145) per month during the high season. However, accounting is not one of the facets of his job, and his estimates varied each time he was asked.In the last month, police have dusted downtown San José with fliers entitled "10 reasons to refuse illegal traveling salesmen," hoping to force Cordero and those of his ilk into regulated, and perhaps more lucrative, professions. The reasons range from health risks from produce that is not inspected to the possibility of getting hoodwinked on the price by a sharp negotiator.Though the afflicted economy is churning out more unregulated vendors throughout the country, Marcelo Solano, administrative director of the Municipality of San José police force, said the number in the capital is declining thanks to more police on patrol, more confiscations and the "sensation among the salespeople that it is harder to sell."Police evicted 450 unlicensed vendors from the sidewalks around San José's Central Market in January, later setting aside a handful of areas for them to set up stalls once they had obtained permission from the municipality (TT, Jan. 7). Last month the Costa Rican Sports and Recreation Institute (ICODER) stalled a plan to evict the dozens of street vendors and unlicensed stands in Sabana Park, on the western edge of San José. At the behest of the vendors, who created a union, and the Ministry of Culture and Sport, ICODER created a commission to evaluate the issue and determine the best way to regulate businesses in the park and provide jobs for the street vendors who depend on the park's visitors to make their livelihood.THE evictions and seizures of goods aren't made without conscience or backlash. They are often resisted, at least verbally, and sometimes passersby join in the criticism of the police, Solano said."On one hand, people say our job should be to catch thieves, not people who are working, and on the other, they say they don't want (illegal) vendors. Every action of the police is polemical," Solano said. "Nobody likes to have their things taken away, so conflict between the vendor and the police officer is frequent."Mario García, 42, makes and sells ceramic ocarinas – whistles shaped like six animals at once, the animal changing depending on the angle at which it is held – and he is a hunted man."You have to go around hiding as if you were a thief, though you're a craftsman," he said.He is a recovering drug addict and lives in a home that treats him with a dose of evangelical Christianity, which he has embraced – drugs, he says, are "Satanic," for example. HIS older half-brother, Jorge Chavarría, shapes and fires ceramic replicas of pre-Columbian artifacts in a dirt-floored covered yard behind his kitchen. García uses the fire pit to bake his ocarinas, which he can mash out in about five minutes.He said he sells about two to four every day and earns an average of ¢30-50,000 ($62.50-104) per week, demonstrating their versatility before each sale with whistled tunes like Pop Goes the Weasel and Iron Butterfly's rock anthem, In-A-Gadda- Da-Vida.The police, and possibly the Central American Free Trade Agreement with the United States (CAFTA), solicit his most irritated remarks."The cops can't take your bag off your shoulder, but they just take it. It would be okay if it were all arranged on the ground (the wares for sale), but I keep mine in my pack. I don't offend anybody."He is also worried CAFTA will displace the small business owner in Costa Rica. This anti-CAFTA sentiment might not be misplaced, either: Trejos said the globalization of commerce has not helped shrink the informal sector."TO compete, businesses have to invest in technology to improve quality, not in labor. So, they are saving on labor, spending on technology. Here (in Costa Rica), we don't develop technology, we buy it," he said. Those purchases do not generate employment, he said, and since the last decade the informal sector has been growing as people are forced into unregistered jobs.To counteract the trend, the Municipality of San José plans to offer job training to illegal vendors through an agreement with the National Training Institute (INA), Solano said. In addition, another organization is tackling the problem from the established-but-unregistered business side, such as small family-owned sodas, pulperías and other businesses.Fundes, a Costa Rica-based nonprofit organization with more than 20 years of service, promotes small and medium businesses in 10 Latin American countries, and is focusing on trimming down the registration process for these businesses."WE did a study to determine the biggest obstacles, polling 5,000 business owners. The biggest problem was the red tape they had to deal with. It's expensive to register a company in Costa Rica," Fundes Director María Vega said.Through Fundes' efforts, the time required to register most small businesses has dropped from an average of 45 days to one day in the 14 municipalities with which the organization works."The biggest problem local governments have is with wandering salespeople, and Costa Rica's problem is much smaller than that of other countries," Vega said, echoing Trejos, who said the informal workforce makes up 66% of Central American laborers, nearly three times Costa Rica's percentage.Costa Rica has been the most responsive to change of all the countries Fundes works with, Vega added.

You may be interested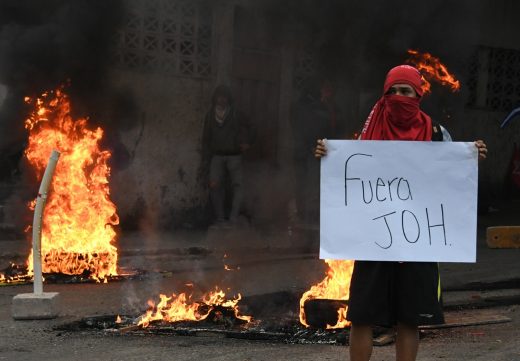 Central America
813 views
Honduran opposition protesters take to the streets
Noe Leiva / AFP
-
December 15, 2017
Supporters of the leftist opposition in Honduras blocked streets in various cities around that country on Friday, despite political repression,…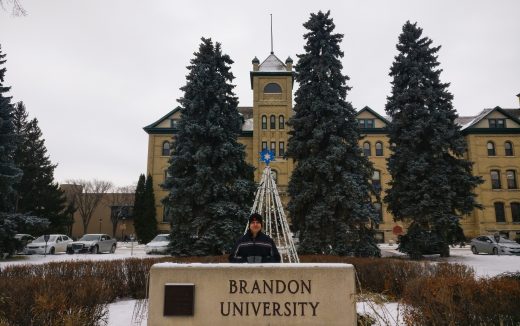 Please Send Coffee!
1888 views