Community Education Comes to Gold Coast
TAMARINDO – There's a feeling that the northwestern province of Guanacaste – particularly the "golden triangle" between Flamingo and Tamarindo, on the northern Pacific coast – is the perfect place to balance nature and science with a holistic spiritual approach. What better place for educator Dr. Randall Eaton to establish his noncredit educational facility, Gold Coast College?The community education program will offer evening and Saturday classes, primarily for adults, at Country Day School's new high-school campus in the Pacific beach town of Brasilito, with some courses taking place offsite. Registration and orientation begins today, and classes start Sept. 9.EATON holds a Ph.D. in animal behavior from Purdue University and did postdoctoral social-behavior studies at the University of Washington, where he was on the psychology, wildlife and fisheries faculties. He created Gold Coast College's curriculum based on the instructors' thorough knowledge of their subject matter, rather than on credentials such as hefty postgraduate degrees (though a large number of the teachers do have those extra letters after their names)."What was critical was if someone had something to teach others," explained Eaton, the school's executive director."We're all teachers; we're all learners. We're just trying to get people together to share."Courses range from "Introduction to Watercolor Painting," taught by experienced art professor Kay Dodge, Ph.D., of Finca Casagua in Cartagena, east of Tamarindo, to "A History of Rock and Roll," featuring instructor Jim Parisi, who not only co-owns the Jaime Peligro music and video shop in Tamarindo but is a rock culture historian. Tom Peifer, M.S., founder of El Centro Verde, a sustainable farming and land-use research and demonstration project near the town of Paraíso, south of Tamarindo, has just signed on to teach "A Natural Approach to Landscaping in Guanacaste."EATON'S wife Cathy, who holds a Master's degree in exercise physiology, will co-lead a class that draws from her husband's own life experience: At the age of 45, Eaton became a bodybuilder and went on to beat out the 20-yearolds to win the Lake Tahoe Bodybuilding Championships in the United States. Now, at 52, he's a personal trainer at Flamingo's Jungle Gym and will be teaching "Fitness Over 40" at the college.Well before this personal accomplishment, Eaton had a life-changing experience that would alter his personal worldview and create the spiritual philosophy that he will bring to two other classes on the agenda this September ("Animal Teachers: Reflections of a Recovering Biologist" and "Learning to Live from the Heart").In 1976, he said, while being a "good, linear-minded scientist" listening to orca whales underwater, "all of a sudden the whales communicated something to me.""I recognized this had meaning, and I set about learning as much as I could about these creatures," Randall recalled."What it finally did was get me studying human origins and human relationships with animals. Animals have been, for me, the greatest teachers."WHAT did he learn?"The greatest disease of the civilized world is loneliness," he said. "My motivation, as my Zen master says, is to overcome guilt in all its forms – anger, shame, jealousy, etc. Those are all the different faces of fear. That's the greatest reason to teach: to help people to connect to one another, to themselves, to earth's creatures and, ultimately, to the divine."And it's why Eaton continued teaching at the University of Georgia, then at Florida Atlantic University, both in the United States. Today he is affiliated with the Canadian Circumpolar Institute at the University of Alberta. North Carolina State University named him Conservationist of the Year in 2000, the same year he became a Pipe Holder in the sacred tradition of the Cherokee.He has authored or edited 13 books, received two book awards and won 11 awards for his television productions, "The Sacred Hunt," "Orca: The Sacred Whale" and "Animals, Animals, Animals."Published extensively in professional journals, Eaton has an international reputation for his knowledge about animal behavior, human evolution and wildlife conservation.ONE wonders why the Eatons, having traveled the world over, chose to settle in the Flamingo-Tamarindo area."It was intuition that brought us here – that uncharted depth of our souls," Eaton explained. "I was walking on the beach, and the same spiritual guide as always said to me, 'Start a school here.'"An 11-week class costs $295; shorter courses, lectures and activities are offered at various prices. Full course listings and curricula can be found at the college's Web site, www.goldcoastcollege.com. For more information, call Eaton at 653-8312 or email reaton@eoni.com.

You may be interested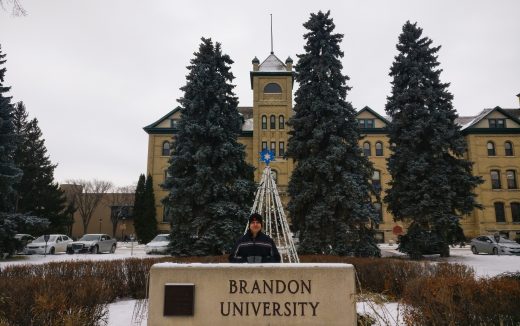 Please Send Coffee!
424 views