Souvenir Shops Offer Way More than T-shirts
TOURISTS lucky enough to visit the Manuel Antonio area have no excuse for eliciting "all I got was this T-shirt" laments from loved ones upon their return home. Likewise, residents of the area or those visiting from other parts of the country can shop for gifts and all manner of interesting material to decorate their homes at Manuel Antonio's varied array of souvenir shops.The Showroom (777-2868), on the road between Quepos and Manuel Antonio, sells a variety of unique furniture and decorations, such as beds, tables, curtains, paintings and statues. The store also boasts an assortment of imported pieces from Indonesia, including sofas, lamps and mirrors. Prices range from about $15 for candleholders to $3,500 for statues.Quepos has two L'Aventura Isidro stores: a souvenir shop (777-1019) that sells jewelry, clothes, sandals, bags and ceramic, wood and leather artwork, and also claims to represent some of the most prestigious and well-known artists in Costa Rica, such as painter Cecelia Figueres; and a second store (777-2472) right next to the souvenir shop that focuses more on interior-decor items such as lamps, paintings, mirrors and furniture. Prices in both stores range from $1 for incense to $300 for rings and jewelry boxes made of cocobolo, a prized tropical hardwood.CELEBRATING 25 years in business, La Buena Nota (777-1002), located 600 meters before Manuel Antonio National Park, between Hotel Karahe and Cabinas Piscis, was the first souvenir shop in the Quepos/Manuel Antonio area. It offers a large selection of products, from candy, newspapers, books and beachwear to CDs, instruments and higher-priced ceramic and wood souvenirs and exquisite handmade jewelry. Prices range from as little as $1 for chocolates to $500 for jewelry made in Costa Rica. More than just a gift shop, La Buena Nota also offers a dance and martial arts school behind the shop, boogie-board rentals and a visitor information center.In addition to T-shirts and books, Mot Mot (777-3559) in Quepos, near Hotel Kamuk, offers handcrafted wooden articles, silver jewelry, paintings by Tanya Góngora, unique cedar trunks, assorted carvings, statues made from cocobolo wood and Costa Rican and Cuban cigars, as well as furniture such as rocking chairs and tables. Prices range from $3 for postcards to $800 for cedar wood trunks.MOST of the space in Regálame (777-0777) at Sí Como No Hotel in Manuel Antonio is occupied by Costa Rican artwork, wood art, paintings, ceramics, crystal decorations, high-quality silver and pre- Columbian-inspired jewelry, as well as some paintings and ceramic pieces by French artist Renata Bali. The store also offers the typical souvenir-shop shirts, tank tops and hats. While items such as bookmarks can cost as little as $1, paintings can be as much as $6,000.La Mariposita (777-0355), the souvenir shop at La Mariposa Hotel in Manuel Antonio, is similar to an art gallery, selling handmade wooden and glass crafts, paintings, jewelry and masks, as well as typical souvenir items such as T-shirts and postcards. Everything in the store is priced in dollars, with items ranging from $0.25 for small bottles of shampoo to paintings priced at $950.

You may be interested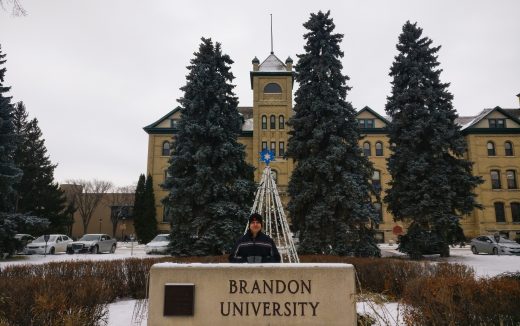 Please Send Coffee!
983 views