Pacheco Blames Gas Prices For Low Approval Ratings
• President Abel Pacheco continues to slip in popularity. Just 17.4% of respondents of the latest Unimer poll, published in the daily La Nación, said the President is doing a good job or a very good job, while 41% qualified his performance as bad or very bad. This is the lowest Pacheco has rated in the Unimer poll since he took office in May 2002. Pacheco blamed the unpopularity on Costa Ricans' frustration with the rising price of gas. "I don't resent it," he said.• The Legislative Assembly received equally bad ratings in a Demoscopía poll published in the daily Al Día. Sixty-eight percent of respondents said the assembly does not represent them and is cause for national shame.• In the Demoscopía poll, 66.5% of respondents said the government should send the Central American Free-Trade Agreement with the United States (CAFTA) to the assembly for ratification debate. In addition, 55.2% said legislators should approve CAFTA, a number that has grown steadily from 38.7% in December 2004.• Pacheco defended Costa Rica's longstanding diplomatic relations with Taiwan on Wednesday in response to questions from the press regarding his trip to Taiwan last week. The President said he would not discard the "friendship" with Taiwan to build ties with continental China, which considers Taiwan a rebel province. "I am a friend of Taiwan because I am a friend of democracy," Pacheco said, adding that he has nothing against China, but Taiwan has consistently donated funds for infrastructure projects in Costa Rica. He reiterated that he has not received donations from Taiwan, although member of his campaign team received donations from private Taiwanese sources.• Pacheco also defended himself against reports that he was given a second wedding and honeymoon in Taiwan, along with other gifts. The President said his renewal of vows with wife Leila Rodríguez was performed to demonstrate local tribal rituals. The gifts – a crown with teeth, a wooden necklace he wore during the ceremony and other decorative pieces and books he received in Taiwan and Japan – have no monetary value and are on display in Casa Presidencial, he added. Pacheco was criticized several months ago for inappropriately and illegally accepting gifts.• Moving forward with plans to build a new 8-story building for the Legislative Assembly, the legislative directorate has voted unanimously to ask President Pacheco to facilitate a $30 million loan. The new building would include 90 square meters for the office of each legislator, including a waiting room and private bathroom, as well as underground parking, Al Día reported. The Ministry of Public Health has raised questions about the safety and stability of the structure now in use. Architects and engineers, particularly those involved in the San José Possible redevelopment plan (TT, Aug. 5), object to the new building, saying it will destroy the little national patrimony the city has. They say renovation of current facilities is possible instead.• The Council of Notables has already slipped behind in turning in their highly anticipated reports on CAFTA. The council, which Pacheco formed to study the benefits and drawbacks of the agreement, failed to turn in their second group of observations by Tuesday as planned because of the absence of astronaut and council member Franklin Chang, who lives in the United States, the daily La República reported. The council's final report is due Sept. 16.• National Integration Party Presidential candidate Dr. Walter Muñoz, a perennial candidate, has proposed a plan to reduce the amount the government gives to political parties for their campaigns by one third, dedicating that money instead to reducing the country's crisis in heath care and hospitals, La Nación reported.

You may be interested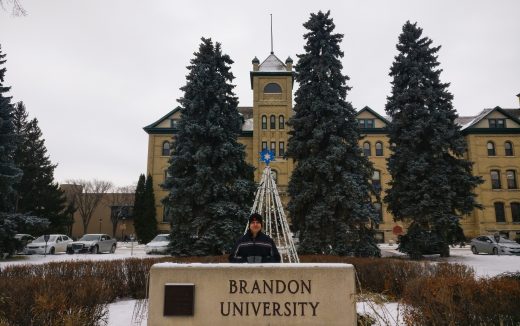 Please Send Coffee!
410 views