Family-Run Bistro Offers French Delights
WHAT a delight to find a restaurant where criticism is totally unjustifiable. Faultfinding sometimes appears to be my trademark, but not on this occasion at Le Petit Café, tucked away on a residential street in the eastern suburb of San Pedro. A friend who lives nearby has been consistently raving about the French fare and pastries that emerge from the kitchen of this delightful, family-run bistro. An early dinner in July proved her right; perfection was the order of the evening.Le Petit Café has been in its present location for 10 years, owned by Costa Ricans Ingrid Webb and her charming sister Norma."My sister Ingrid and I do all the cooking," Norma explained. "She taught me everything I know about French cuisine when she returned from France."Ingrid studied the culinary arts at the prestigious Ritz Escoffier, Lenôtre and Grégoire Ferrandi schools in Paris, France. Diplomas displayed in the restaurant attest to her qualifications in regional French cooking and as a pastry chef. Ingrid is obviously a historian when it comes to gastronomy – make sure you read the front page of the attractive menu entitled "Chez Nous est Chez Vous," which outlines a fascinating history of cafés dating back to 1550, when the first one opened in Constantinople.LE Petit Café's hospitable charm brings to mind a European neighborhood bistro, with its red canopy over the entrance, glassed-in dining area overlooking the street, light, airy interior, intimatesized tables and modern black-and chrome chairs. The impressive, visible espresso machine and delicious-looking pastries on display reflect the casual, relaxed ambience of this small café.My friend pointed out items on the menu she had already tried."The quiches are wonderful," she enthused.Melt-in-your-mouth pastry shells are filled with a variety of creamy fillings: cheese and ham, spinach and the traditional quiche lorraine with bacon. This time she ordered a crêpe stuffed with a generous portion of shrimp and a taste of spinach in a light béchamel sauce. It was served with an exceptional, colorful salad: two types of lettuce, cherry tomatoes, alfalfa sprouts, cucumber, corn, tiny pickled onions, strawberries and grapes. The semi-sweet dressing – a house secret – added the finishing touch.The superb crêpe left her eager to try the others filled with chicken, mushrooms or hearts of palm, or the "Gargantuan" – ham, fresh tomato and fried cheese. Quiches are a reasonable ¢1,500 ($3), and crêpes range from ¢2,650-3,600 ($5.50- 7.50.) If you aren't a crêpe or quiche fan, try a French-style sandwich, such as the croque monsieur or croque madame.STILL on the track of a French onion soup that meets my standards, I decided to give Le Petit Café's version a try. I was surprised, but not disappointed. It arrived in a small earthenware soup bowl, and when I plunged through the croutons and thick, bubbling cheese gratiné, what a surprise! Not the dark meaty broth and glazed onions I was expecting, but a chicken broth delicately thickened with a light roux and laden with lightly sautéed onions. I was more than happy to find this excellent alternative, seldom seen on menus – straight out of a French kitchen, no less.For diners seeking something more substantial, steak or chicken with four different sauces, shrimp and a single fish dish are priced at ¢3,300-6,500 ($7- 13.50). No doubt they live up to the same high standard as the other offerings.When it comes to desserts, the sisters' talent as pastry chefs is undeniable. Crêpes and fruit tarts are their forte, the former stuffed with strawberry mousse, apples soaked in calvados or the classic crêpe suzette. However, my choice, wafer thin crêpes oozing with dark melted chocolate and slivered almonds, topped with fresh whipped cream and decorated with a sprig of fresh mint, was blissful.My friend had a hard time deciding among her favorite, an apple custard tart, and the pear and almond, peach, lemon or kiwi tartlets. Eventually she decided on the tarte tartin: an inverted tart smothered with caramelized apples. "Another to add to my list of favorites," she muttered, contemplating the calories.YOU can enjoy a glass of wine with your meal, but don't expect a sophisticated wine list. Le Petit Café's special blend of coffee is served in a multitude of ways, and the espresso was delicious. Our English-speaking waiter, Luis Madrigal, was both friendly and attentive. I ordered coffee and was impressed when he inquired, "Would you like it immediately, or do you prefer to wait until your crêpe is ready?"All prices include 13% tax but not 10% service. Madrigal received more than the mandatory amount from us that day. I have no hesitation in recommending this delightful small bistro for lunch, coffee and pastries or an early dinner. Catering services are also available. Open Monday to Saturday, 11 a.m.-8 p.m., the café is 500 meters south and 25 meters east of the Higuerón service station in Barrio La Granja, San Pedro de Montes de Oca. For information, call 283-3230.

You may be interested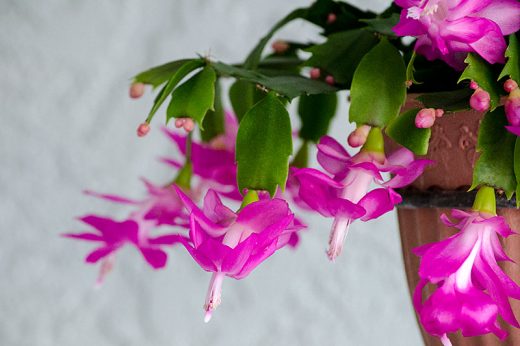 Environment and Wildlife
468 views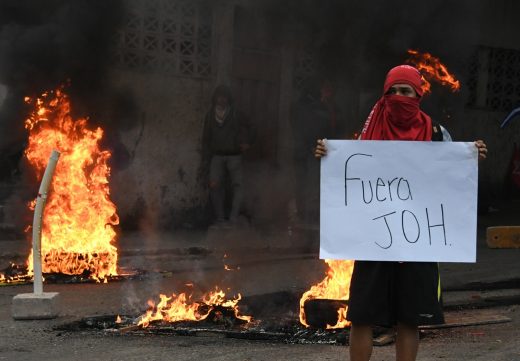 Central America
1303 views
Central America
1303 views
Honduran opposition protesters take to the streets
Noe Leiva / AFP
-
December 15, 2017
Supporters of the leftist opposition in Honduras blocked streets in various cities around that country on Friday, despite political repression,…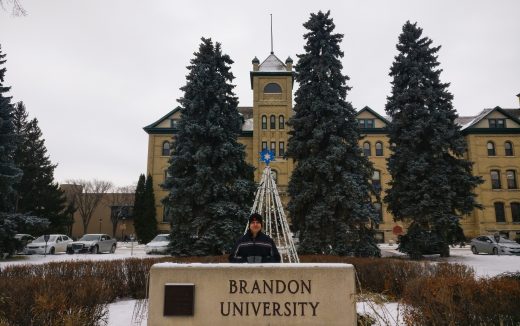 Please Send Coffee!
2287 views