Arias Holds Lead in Polls, Potential Absenteeism Grows
WHILE the number of Costa Ricans who say they won't vote in the February 2006 presidential election is increasing, so is the number of people who say they will vote for former President Oscar Arias (1986-1990), according to two recent polls.Previous polls have suggested Arias, of the National Liberation Party, would have to fight to receive the more than 40% of votes necessary to prevent the election from going to a second round, as it did in 2002; but the latest Unimer poll published this week in the daily La Nación suggests Arias could easily win the election in one round.Among those poll respondents who said they are either thinking of voting or certain they will vote, 47% said they will vote for Arias. Ottón Solís of the Citizen Action Party (PAC) is a distant second with 18% of votes, followed by Otto Guevara of the Libertarian Movement party (10%), Antonio Álvarez Desanti of the Union for Change Party (7%), Ricardo Toledo of the Social Christian Unity Party (6%), José Manuel Echandi (5%) and José Miguel Corrales (4%).These figures include some voters who said they could change their minds. According to the poll, only 15% of possible voters are absolutely certain whom they will vote for in the election, just over five months away. Absenteeism among the country's possible voters could reach 48.3%, according to the poll, up from a projection of 44.2% in April (TT, May 6). The latest absenteeism figure includes 31.2% of respondents who said they are firm in their decision not to vote.Arias, a Nobel Peace Prize winner, also topped out a Demoscopía poll published in the daily Al Día, with 36.5% of respondents saying they would vote for the former President. This poll also included people who said they would not vote for any candidate; "no one" came in second place, with 19.5%. The Demoscopía poll put Solís and Desanti neck-and-neck with 10.6% and 10.4%, respectively.Regardless of preference, nearly 70% of those questioned in the Demoscopía poll said they think Arias will be the next President.The Unimer poll was conducted Aug. 1-10 in interviews with 1,413 Costa Rican citizens ages 17-69 who are eligible to vote next February. The margin of error varies between 2.6% and 4%, depending on the topic.The Demoscopía poll was conducted Aug. 5-16 and included 1,200 people over the age of 18. It has a margin of error of 2.8%.

You may be interested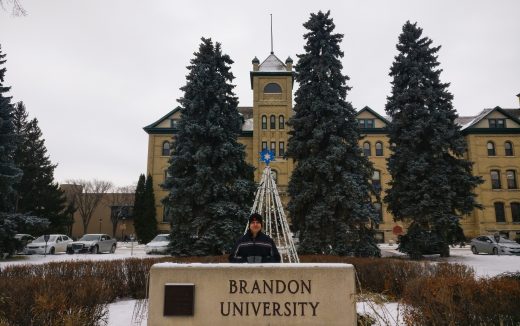 Please Send Coffee!
320 views