University Celebrates 30 Years Of Students' Community Service
FOR many university students around the world, 300 hours of free time might mean 300 hours vanished in a drunken haze or whiled away on a sunny quad.However, University of Costa Rica (UCR) psychology student Daniella Tinoco, 23 – who is required, like all her classmates, to complete demanding service projects in order to graduate – spent that amount of time last year watching her fears and stereotypes about terminally ill patients disappear as she organized recreational activities for children with cancer at the National Children's Hospital oncology unit.Over the past three decades, students like Tinoco have dedicated more than 14.6 million accumulated hours of labor in service of the most vulnerable sectors of Costa Rican society as part of UCR's Community Service Program (TCU), a program unlike any other of its kind in the world, according to the university's Social Action Vice-Rector's Office, in charge of overseeing TCU.The program, which celebrates its 30th anniversary this year, requires that every UCR student complete 300 hours of community service as a prerequisite for graduation. Students in diploma programs – shorter, specialized degrees obtained after two to three years of study – are required 150 hours to graduate.With projects targeting populations such as victims of domestic violence, teenage mothers, senior citizens, immigrants and prostitutes, as well as environmental issues, an estimated 190,574 people benefit directly from the TCU efforts every year, not counting the UCR students whose learning experiences are enriched by the program, according to the social action office."THE program is important because it is an opportunity, a right students have to form a conscience and gain sensitivity about vulnerable sectors. They get a closer look at reality," Vice-Rector of Social Action María de los Angeles Pérez told The Tico Times.Among the projects students chose from this year were environmental education in areas surrounding wildlife refuges, and evaluating the efficiency and impact of politics and institutional practices on government assistance to abused women.MANY students who have completed their community service program in the past, or are working on a project now, agree that TCU projects have shattered their own stereotypes.For Karen Chavarría, 24, who is halfway through an artistic expression project focusing on deaf children from Centeno Güell School in Guadalupe, east of San José, it was about coming to understand the children."The project is a way to come closer to the deaf population, which is hard to access otherwise. It raises your awareness and makes you see that people have many stereotypes and the wrong idea about this disability," said the fourth-year special education major, who visits Centeno Güell for two-hour painting workshops once a week as part of the TCU project she started in March.PHILOSOPHY major Alfonso Villalobos, 30, finished his prostitute literacy project two years ago.He taught groups of approximately four prostitutes, around the age of 40, how to read and write. He says his work gave him a more positive outlook on the world. "You study philosophy and you expect the world will be full of whores. But these women broke with the stereotype. There is a lot of prejudice surrounding prostitutes, but they are women, just like the others," he told The Tico Times.According to Pérez, the idea for the program emerged during the University Congress of 1972, the third of a series of meetings that began in the 1940s with the goal of shaping the direction of the newly reopened university, which closed from 1888-1940. Costa Rica was the only Central American nation lacking an institution of higher learning during that period."The third congress was revolutionary. It resulted in the formation of a postgraduate study system and the university vice rector's offices, including the social action office," said Pérez.ALTHOUGH the university has organized community service projects since it reopened, it was not until 1975 that TCU became official as a requirement for graduation – an initiative taken to ensure all students would contribute to communities in need."The fact that the program is a requirement for graduation, and that every project is interdisciplinary, makes it practically the only one of its kind in the world," said Rocío Monge, community service program advisor, referring to the way in which the program brings together students from diverse fields for every project, regardless of its focus.According to Monge, no other university in Central America offers a program like TCU, and after attending many university congresses, UCR representatives have not come across another institution anywhere that provides a similar program.AMONG the developments the social action office plans for the community service program's future are expanding TCU's focus internationally and allowing volunteers not affiliated with the program to participate in the projects, according to Pérez.By next year, Pérez said she hopes to begin a pilot program for students who would like to complete TCU hours in community service projects abroad in the rest of Central America.Also, Pérez said in the future she would like to include two to three student volunteers not completing TCU work for credit in the projects."Some students who complete their TCU hours would like to continue working on their project. Others, younger students, in high school, perhaps, want to try out the experience before they enter university," said the vice-rector, affirming that all TCU volunteers would have to be students.AS part of the activities to commemorate the program's 30th anniversary, a formal act showcasing the UCR Choir – which will celebrate its 50th anniversary at the event – is scheduled for September 3 at 7 p.m. at the National Theater in downtown San José. The event is open to the general public. For more information, call the social action office's Cultural Extension at 207-4271.Students are also painting a mural measuring 480 square meters at the university to celebrate the program's 30 years.The student-run university TV channel will run a one to two-minute spot about different TCU projects, while "Herencia," a publication of the social-action vice-rector's office, will also dedicate a section to information about these projects in honor of the program's anniversary, according to advisor Monge.

You may be interested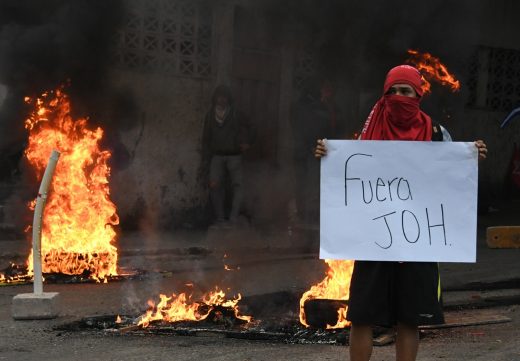 Central America
801 views
Honduran opposition protesters take to the streets
Noe Leiva / AFP
-
December 15, 2017
Supporters of the leftist opposition in Honduras blocked streets in various cities around that country on Friday, despite political repression,…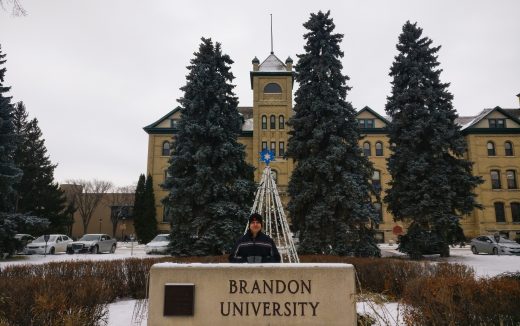 Please Send Coffee!
1886 views