Photo Exhibit Features One Theme, Two Lenses
CALL us a bit biased (and a lot excited) about an upcoming two-part photo exhibit.Tico Times photographer Mónica Quesada and former TT photo intern Marie Arago have teamed up to present a twophotographer, two-school, binational view of a single Costa Rican topic."We wanted to pick a subject we would look at differently," Quesada explains.The two women trained their lenses on the labyrinth of passageways in the 124-year-old Central Market in the heart of San José.Six weeks of shooting photos resulted in some 400 images that have now been edited down to 30, half in color, half in black and white. The 10-day show, appropriately entitled "Mercado Central," opens tomorrow at the Costa Rican-North American Cultural Center in San Pedro, east of San José, and will run again in late September at Café de Artistas, in the western suburb of Escazú."YOU can learn more about what you see when you start working with someone else," Arago explains.The viewer might first attribute the differing views of the venerable market entirely to national backgrounds: one photographer looking at something familiar she has seen all her life, the other dazzled by the foreignness of it all.Indeed, a platter of chicharrones caught Arago's eye as something exotic on which to focus; Quesada had seen fried pork rinds all her life, and an object so quintessentially Tico didn't necessarily warrant a photo.But Quesada's and Arago's technical backgrounds come into play, too.First, by way of explanation, neither woman ever intended to become a photographer.HEREDIA native (and one-time chemistry major) Quesada joined the TT staff last November, previously having shot photos for the daily La República and the locally published magazine Motorats.Quesada often suspected she was a budding photographer – "I was always the camera maniac on trips," she recounts – and decided to make the switch, enrolling in the photo program at Alajuela's Colegio Universitario, northwest of San José. She describes the training as "highly technical," and says students are generally taught not to break the rules."You see that in my photos here," Quesada describes, something she also attributes to her experience as a straightforward, tell-it-like-it-is news photographer.Photography was not quite such aquantum leap for northern California native Arago, who served as photo intern for the paper this past January through May, and has attended photo workshops in Mexico and Cuba.Arago studied film at the Academy of Art in San Francisco, California; but it was single images that captivated her and led her to enroll in New York's International Center for Photography."My training has been a little looser," Arago says. "It's okay to let things blur and look for your own style."THE exhibit is part of FotoSeptiembre, a worldwide photography festival organized by Mexico's Centro del Imagen. As befits the program's name ("Photo- September"), the only requirement to be registered with the festival and included in its catalogue is that the exhibit have an opening in September. Next month's Part Two fulfills that requirement.The images have been mounted without frames by local firm Tecnología Reyma, the exhibit's sponsor. Arago explains that the frame-free presentation was once all the rage in the United States and is experiencing a resurgence there. It is still a novel concept here in Costa Rica, Quesada says.Arago and Quesada plan future forays into the two-lens theme with a project next year in which they will shoot corresponding similar subjects on the same day in San José and New York. As they always say, watch this space for furtherdetails."Mercado Central" will run Aug. 20-29 at the Sophia Wanamaker Gallery in the Costa Rican-North American Cultural Center in Barrio Dent (207-7500), and again Sept. 21-29 at Café de Artistas in San Rafael de Escazú (288-5082).

You may be interested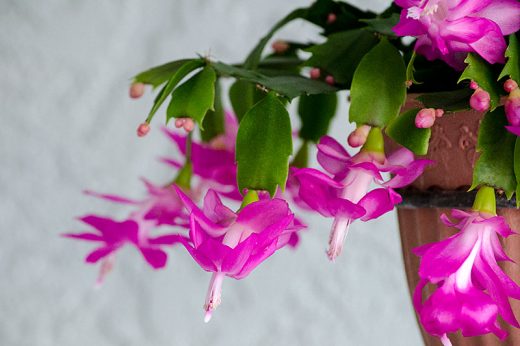 Environment and Wildlife
913 views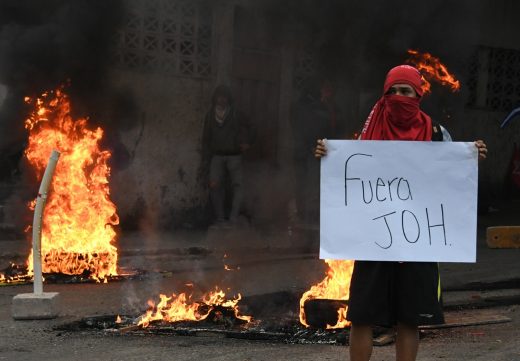 Central America
1697 views
Central America
1697 views
Honduran opposition protesters take to the streets
Noe Leiva / AFP
-
December 15, 2017
Supporters of the leftist opposition in Honduras blocked streets in various cities around that country on Friday, despite political repression,…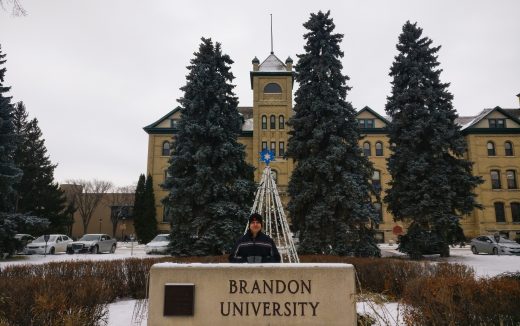 Please Send Coffee!
2496 views