Lady Sings the Blues: Fuzzy Rojas in the House
ON a Saturday night in July, against a backdrop of wafting clouds that reflected all the colors of the rainbow, Fuzzy Rojas and the group Fusión Caribe bestowed upon their audience an outstanding evening of bluesy blues, soulful soul and awe-inspiring jazz.Rojas performs once a month at Tokú, a recently opened restaurant and bar in the western suburb of Escazú that boasts a 200-seat theater. Gathered at tables, the U.S. singer's devoted fans sipped cocktails or glasses of wine and enjoyed a variety of bocas while waiting for the show to begin.Fusión Caribe warmed up the audience before Rojas made her appearance."I love working with this group of talented musicians," Rojas said before the performance, referring to keyboardist Luis Naranjo, drummer Kin Rivera and bass guitarist Nelson Segura, all Ticos, and outstanding Cuban trumpeter Felix Prieto.THE exuberant Rojas appeared wearing a slinky fuchsia lace dress slit to her thigh. The former fashion designer always looks stunning, and takes great pride in designing and making her own clothes.Rojas says she loves performing at Tokú's theater with its top-quality sound system and great acoustics. That night, she delighted her audience with numbers ranging from "Cajun Blues" and "Just the Two of Us" to "Misty" and "Fever," among many others. Her rendition of "My Favorite Things" was as different from Julie Andrew's version in "The Sound of Music" as chalk is to cheese.Rojas admits that "Smooth Operator," a frequent request, presents a big challenge."I have to be creative and make it new and different formyself; otherwise I get stale and bored with it," she said.Based on the applause, the audience certainly appreciatedher efforts.THOUGH dedicated to the sounds of Motown, Rojasdidn't grow up in Detroit. Originally from Philadelphia,she lived in California for 20 years and braved the cold ofAlaska for six. Her real name is Kezirah Bradford; herstage name, Fuzzy Rojas, is the result of the red Afro sheused to have.Rojas said it never occurred to her that she could sing until five years ago, when she was producing a fashion show and working with a band to coordinate the music."I was humming and singing along to the score, and impressed the leader. He convinced me to join his band as a background singer – I also had to bang the tambourine," she recalled with a laugh.Though she took piano lessons when she was a child, Rojas has never had a singing lesson in her life."It is truly a gift I was blessed with," she said. "Soul Is in my soul."ROJAS has lived in Costa Rica for three years, and thinks it's a "wonderful country.""The music scene is great," she said. "There is an amazing amount of talent here, and I work with some incredible musicians.""I love making music," she added. "It's such fun, and there are so many great opportunities here."Rojas emphasized how extremely fortunate she feels."I live in a peaceful jungle hideaway with a panoramic view of the ocean, surrounded by birds and my lush tropical garden," she said. "I find the beauty of it all overwhelming, and I'm totally addicted to gardening as well as singing."JAZZ, soul and blues enthusiasts can catch a performance by the talented singer once a month at Tokú, and occasionally at Jazz Café in San Pedro, east of San José. In addition, she performs regularly with Fusión Caribe or guitarist Leo Gonzales at the Copacabana in the beach town of Jacó, on the central Pacific coast, and farther down the coast at Bambú Jam in Manuel Antonio and Café Milagro in Quepos.Rojas will be performing with Master Key's gospel singer David Tucker and pianist Ricardo Alfaro tomorrow at 9:30 p.m. at Tokú, 50 meters east of El Cruce in San Rafael de Escazú. The cost of admission varies but is normally ¢3,000 ($6.25). For reservations and information, call 228-4091.

You may be interested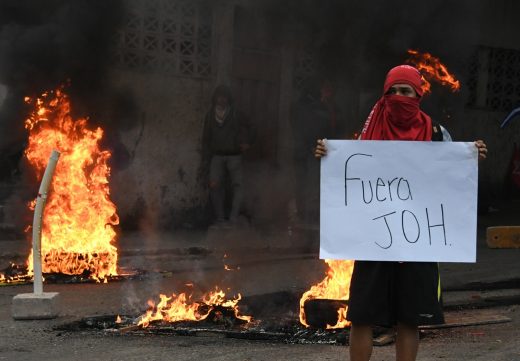 Central America
576 views
Honduran opposition protesters take to the streets
Noe Leiva / AFP
-
December 15, 2017
Supporters of the leftist opposition in Honduras blocked streets in various cities around that country on Friday, despite political repression,…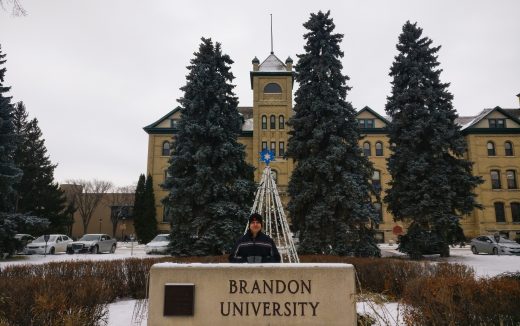 Please Send Coffee!
1672 views