Wisdom of the Body: Nosara Yoga Institute
NOSARA – Don Stapleton's amplifiers project his kaleidoscopic comments over the hoarse roar of howler monkeys to his pavilion of yoga teachers in training. His commentary ranges from posture-forcing bazooka blasts to the self within an element of eternal time. Laughter is as common as the hum of brain wheels turning when his students listen to his lectures on yoga philosophy, and tear ducts open, sometimes like taps, when they sit on cushions, meditate and talk about personal transformations and inexplicable sensations of palpable energy between two people, for example, or the presence of a dead relative.Stapleton, 57, heads the Nosara Yoga Institute, a rustic compound of open-air, thatch-roofed spaces where groups of 40- 60 students converge three times a year for a four-week session to become certified in yoga instruction. The institute is accredited with the Yoga Alliance, an international professional organization that provides support services and yoga teacher certification, and Stapleton, the author "Self-Awakening Yoga: The Expansion of Consciousness through the Body's Own Wisdom," was recently appointed dean of education at the Kripalu Center for Yoga and Health in Lenox, Massachusetts, one of the largest yoga centers in the United States."You pretty much eat, drink and sleep yoga," yoga student Bryan Elliot says. At 52, he is one of the older students, taking a month-long vacation from his work as an Alabama state mental health-care administrator.The students are from about a dozen countries, most from the United States, a few from Costa Rica.A tiny, Pacific beach town on the Nicoya Peninsula, in the northwestern province of Guanacaste, Nosara is physically removed from the rest of the country by a long, unpaved road that is boggy in the rainy season, and culturally removed by the mishmash of foreigners who live and work in its atmospheric businesses.When not practicing postures, yoga students mill around the pavilions and in the nearby "commercial district" – a dirt road lined with a few quirky restaurants, a hotel, a grocery store and some real-estate brokers' offices. It is not uncommon to hear someone refer to her "philosophy" on diet Coke and water, or to see someone reading Nabokov in a hammock, or feeding a banana to a baby howler monkey in a de facto animal shelter.Stapleton is deceptively not soft-spoken; his voice is of average pitch, but lulling – hypnotic, his students say, during sessions. He has put it to use to deliver long, conscientious monologues on his theories about desire, mind and yoga and its place beside Western psychology. He is respected almost as a legend among his students, who compare notes on the pearls of wisdom he might drop when not lecturing the group.He innovated "creative yoga," which, he explains, is not authoritarian, as some yoga disciplines can be, but experiential – calling on its practitioners to develop their own postures, rhythms and styles of practice. "I think what separates this training from other yoga training is that it's an educational process that focuses on adult learning," Stapleton says. "The way they learn to teach allows students to learn from their own experience."BY the third week of training, the students have formed small groups of four or five, all with summer-camp names such as Squirrels or Butterflies, and they gather in corners of the hillside compound to take turns teaching classes to the others. They have all had the same training, but there was no assembly line or cookie cutter involved, so there is little similarity between each student teacher's yoga session.In one, Trisha Nakano leads her fellow students in a strenuous exploration of the woman warrior pose, not much embarrassed that she had not counted on a lone male participant. In another, Jill Parsh leads a meditative, measured study of the child pose, which looks like a Muslim bowed in prayer, and throws out notions of yoga as exercise.Some students left their jobs and used the yoga training as the starting line for a career change; others plan to use it in their work or as a hobby to enjoy with friends. Regardless of the goal, most say there was an emotional or spiritual experience woven into the stretching and breathing exercises."You can see a lot of people came to be yoga teachers, but it was a lot more than that – there was a lot of self-discovery," yoga student Louisa Kim says, adding that when students talk about epiphanies they have during the training, some break into tears.ELLIOTT is one of the few men in the course; he looks like a beef-fed, southern U.S. football fan, a remote-control jockey and weekend sportsman, and, with his Alabama drawl, seems more likely to scoff at bouts of yoga-induced tears than to try to gain insight into sutras for a month."You kind of break down people's inhibitions," he says. "It's a passionate environment."It's structured in a way that you reach your own levels, then back off a bit. The teachers are some of the best I've had. The design, the repetition – when I did my first class, it just flowed."Stapleton says, "It's a process of self inquiry. People come because they want to explore hidden talents within themselves."Because they're in a supportive environment, it makes it safer and more effective. People break through to new levels of creativity and inspire others around them."OVER the course of the month, students experienced breakdowns, of sorts, and emotional releases induced by the focus on yoga postures and attention to their bodies.There is a connection, Nakano explains."You can see it in the physical body – the muscles were tightened up, we loosened them, and the same processes happen emotionally," she says.The side effects of the practice are increased energy and "wisdom of the body," Stapleton explains."Yoga teaches the body to communicate with itself," he says. "That form of communication within the organism produces a hormonal high – it's the high of yoga. It produces an emotional sense of well-being."Cultivating creativity and forging new avenues of thought and experience through yoga is an unexplored realm of human growth, he adds."It's about how to be in relationship with new beliefs, new ideas about being human," he says.Besides the teacher training course, the institute offers a two-week Self-Awakening training course for advanced students, a 50s Plus for Seniors month-long teacher training course, and Amba's two-week Pranassage Practitioner course, using yoga postures to release tension and anxiety. Daily yoga classes by graduates of the teacher training courses are open to the public.For information, visit the institute's Web site, www.nosarayoga.com, or call 682-0071.

You may be interested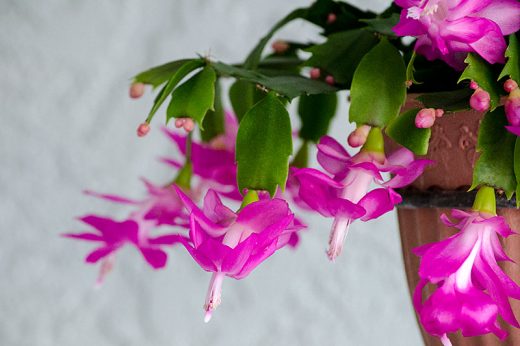 Environment and Wildlife
914 views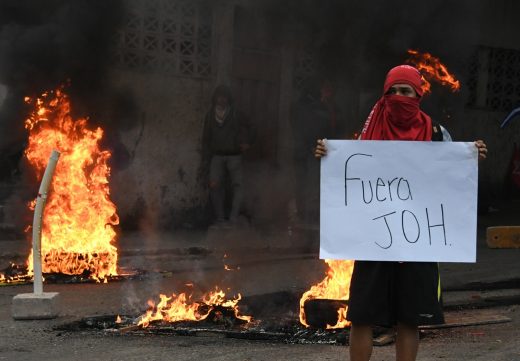 Central America
1697 views
Central America
1697 views
Honduran opposition protesters take to the streets
Noe Leiva / AFP
-
December 15, 2017
Supporters of the leftist opposition in Honduras blocked streets in various cities around that country on Friday, despite political repression,…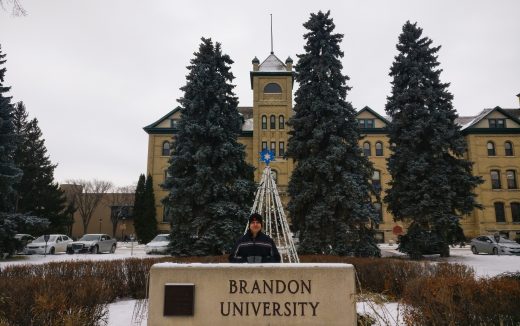 Please Send Coffee!
2497 views