Tarpon Caught on Pacific; Tournament Action Hot
THE biggest news this week is a 125-pound tarpon reportedly caught in the Drake Bay area, on the southern Pacific coast.Tarpon are not indigenous to the Pacific but are commonly found on the Caribbean coast and often in the Panama Canal. It has long been theorized that a few sometimes make it all the way through and might perhaps set up housekeeping on the Pacific.In my 20 years of fish-watching in Costa Rica, I have heard two or three other reports of tarpon being seen in the southern Pacific region, and a jumper was reported many years ago as far north as the tip of the Nicoya Peninsula, but to the best of my knowledge this is the first ever caught on the Pacific coast.That report last week came from Fred Maschmeier, who operates the Ojalá Hotel and has a fishing boat at Drake Bay; we are trying to get more information. If someone can add to this report, or has a photo, please call me at 282-6743.More than 50 anglers took part in the National Fishing Club surf-fishing tournament last weekend in Sámara, on the northern Pacific coast, and the action was incredible, with big snook, snapper, jack crevalle and mackerel in abundance.Alexander Arias reported ideal conditions and weather, with Rodolfo Dorder taking first place with an 8.88-kilogram snook, trailed by Mauricio Robles with a 6.78-kg snapper and an 8.26-kg jack. Alberto Gutiérrez was third with a 7.10- kg snook.For information on the club and its activities, contact Alex at 393-6020 or 656-0292, or e-mail arias@crsuntours.com and ask to be put on the mailing list.No shortage of tarpon on the northern Caribbean coast, where as of Monday the weekend rains had lain down, and the Río Colorado had three boats fishing on the outside, but no report as this is written.The last positive report we had from the Río Colorado Lodge was that Christine Lee and Tim Shaw from Maryland got three tarpon to the boat fishi ng with Captain Luis Pérez on July 31 and Aug. 1. The lodge had six anglers on the water early Monday, with blue skies and no rain, but as of noon lodge owner Dan Wise reported no hookups and only one jumper seen. Wise also reported that the giant sea turtles are at the peak of their nesting season in the area right now, swarming the beaches at night and swimming near the boats during the day.My son Rick, who operates the Kingfisher at Playa Carrillo, on the southern half of the Nicoya Peninsula, said water temperature had dropped and there was a lot of green water in the area, but reported better conditions farther north for boats out of Tamarindo and Flamingo.Rick also reported that his son Nicki, age 12, qualified for the Junior Division of Costa Rica's National Surf Team, which will represent the country at the World Junior Championships in Huntington Beach, California, in October. Congratulations, Nicki – your grandpa is mighty proud of you.No fishing reports at all this past week from Quepos, on the central Pacific coast, or Golfito, in the Southern Zone. For more info on fishing or assistance in planning a trip to Costa Rica, contact Jerry at jruhlow@costaricaoutdoors.com or visit www.costaricaoutdoors.com. Skippers, operators and anglers are invited to contact Jerry with fishing reports by Sunday of each week. Call or fax 282-6743 within Costa Rica or write to the e-mail address above.

You may be interested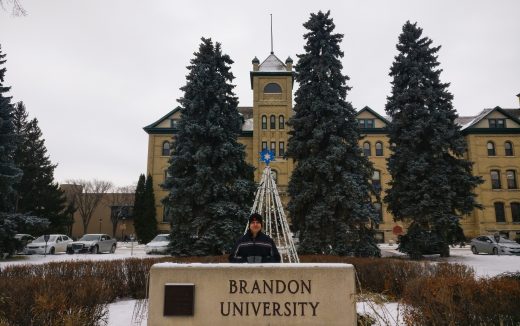 Please Send Coffee!
318 views