Pro-CAFTA March Draws Thousands
TAKING a page from the Costa Rican left, supporters of the Central American Free-Trade Agreement with the United States (CAFTA) took to the streets Tuesday to urge President Abel Pacheco to send the controversial trade agreement to the Legislative Assembly.Transit police estimate that 3,000 people – the largest Costa Rican pro-CAFTA turnout to date – marched from the Chamber of Industries to Casa Presidencial. The marchers accompanied a delegation of twenty workers from the industrial sector who met with Pacheco to plead their case."The message for Don Abel is that we support CAFTA because we want to work," said Yamileth Benanburg, a member of the delegation and worker at the cardboard box producer Empaques Santa Ana, west of San José, at a press conference before the march. "Costa Rica is a country of opportunities, and we want to have the opportunity to have work."FOLLOWING the press conference, the delegation left the Chamber of Industries grounds and led the mass of protestors along the highway to the front gates of Casa Presidencial. Police escorted the demonstrators and blocked traffic along the way.The rally was organized through the worker motivation program "ACTUAR," a Chamber of Industries initiative. According to chamber spokeswoman Lucía Alvarado, ACTUAR has been meeting with workers for a little less than two years, and has been giving workshops on CAFTA for about one year.This march was the second for CAFTA supporters. Textile workers held a similar, but smaller rally in front of Casa Presidencial in May (TT, May 13). Anti-CAFTA protestors, on the other hand, have held several marches during the past year, most recently on May 16.WITH a van loaded with speakers rolling among the throngs, blasting popular dance music like reggaetón and merengue, the atmosphere was almost party-like. People walked in a calm and orderly manner, couples held hands and clung to each other while not moving, and boisterous groups laughed among themselves. Even the occasional catcall could be heard.Many marchers were visibly grouped with coworkers, wearing T-shirts representing their employers and carrying signs handed out in stacks by the organizers, some reading "CAFTA Is For Everybody" and "Don Abel, Send CAFTA." Yajaira Córdoba, a worker in the textile factory Bor Kar, in Alajuela, northwest of San José, carried a sign reading "At Bor Kar, We Support CAFTA.""Personally, I'm here so that they approve CAFTA," Córdoba said. "If this isn't approved, they are going to have to close the company and we will lose our jobs. Aweek ago, because there isn't work, they fired some people and they told us that if CAFTA isn't passed, they are going to have to lay us all off."Córdoba, like other marchers with whom The Tico Times spoke, had been bused to the protest by her employer and paid her full day's wages.AT Casa Presidencial, Pacheco met with the delegation of workers ten at a time, in two separate sessions. As each group left, participants expressed satisfaction with the meeting, though the President had not promised any change in his stance."Basically, (he said) it interested him that we, a group of workers who have never visited him, would do so and express our anxieties – because, as we all know, many other sectors on various occasions have had their opportunities with him to express themselves, (but) industrial sector workers have never had the opportunity," said Roberto Brenes, from the exporter TicoFrut, in Escazú, west of San José. "We feel satisfied with the knowledge that he has heard us."Logically, he can't promise us any changes, but he did take us into account and we feel very satisfied," Brenes added.TRADE Minister Manuel González, who sat in on the meetings, said the President took note of the workers' requests but has not changed his basic position of waiting for the approval of a tax reform plan in the assembly and the conclusion of a study of CAFTA by a "Council of Notables" before submitting the pact."Obviously, we are sensitive to the requests and worries the workers have," González said. "Many jobs in this country, current jobs and those that could come in the future, depend on Costa Rica continuing to give a hand to progress in a decisive manner… and inserting ourselves in the world economy."Never did the President, or the Executive Branch, say (CAFTA) wouldn't be sent," González added. "We listened to them and took note of their requests, and, as always, we are evaluating what is best for Costa Rica."THE march came at time when, at least according to some recent polls, support for the free-trade agreement may be growing. A CID-Gallup poll published in the daily La República this week found that 54% of those interviewed agreed CAFTA would be beneficial for the country, while 33% said it would have little or no benefit. Last week, a poll the company Unimer conducted for the pro-CAFTA group headed by former Trade Minister Alberto Trejos, Por Costa Rica, found that 60.2% of the 500 Costa Ricans interviewed said the agreement should be approved, 76.8% said it should at least be sent to the Legislative Assembly for discussion, and 26.2% said they were against the agreement. Por Costa Rica later used the poll results in a full-page ad in favor of CAFTA.However, these results differ from a poll conducted in June by the University of Costa Rica, in which only 47% of respondents said the trade agreement would bring benefits to Costa Rica and 45% said it would bring poverty (TT, July 29).

You may be interested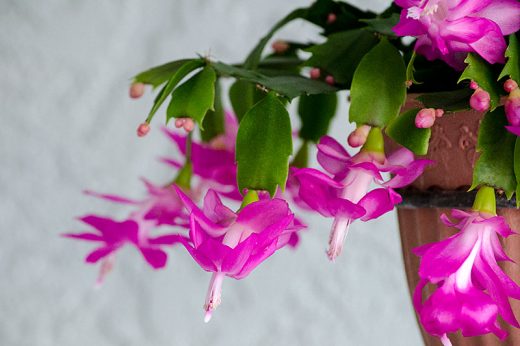 Environment and Wildlife
915 views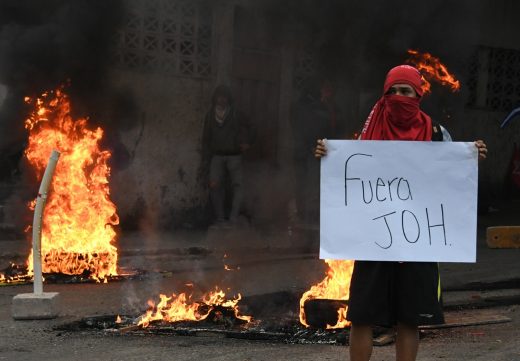 Central America
1699 views
Central America
1699 views
Honduran opposition protesters take to the streets
Noe Leiva / AFP
-
December 15, 2017
Supporters of the leftist opposition in Honduras blocked streets in various cities around that country on Friday, despite political repression,…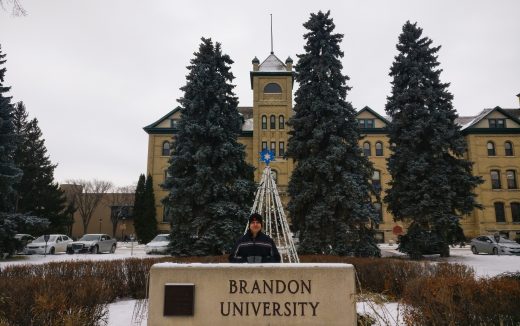 Please Send Coffee!
2498 views